Step - 4: Category Mapping
Category Mapping page appears as shown in the following figure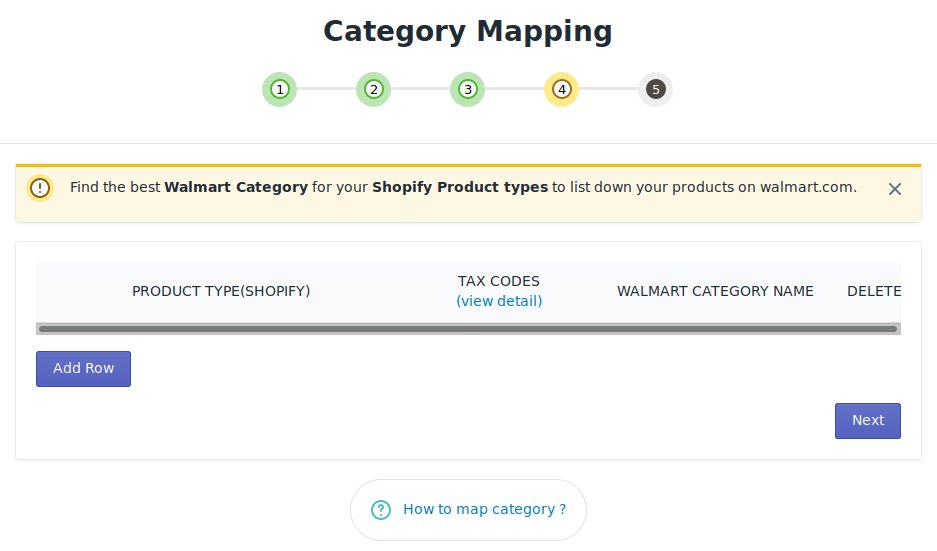 Click the "Add Row" button. The new row will be added as shown in the following figure: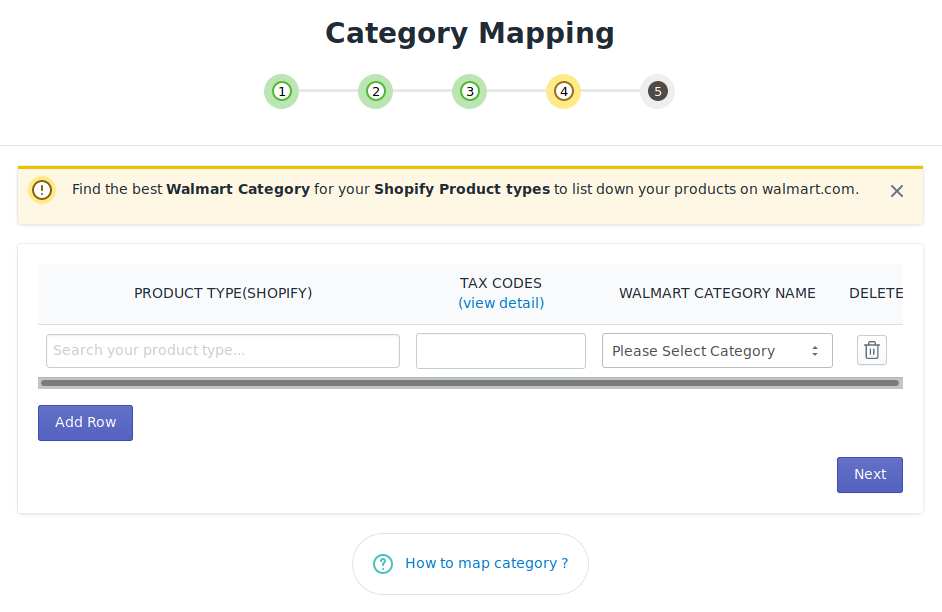 Correct category mapping is very important to find the relevant product in the respective category. Walmart maps the product type to the category and then subcategory.
The chances of getting order increases if the store owner has mapped the product types to the correct category.
In the PRODUCT TYPE(SHOPIFY) column, select the required product types from the respective lists.
In the TAX CODES text field, enter the required tax code copied from the Walmart Tax Codes page.
Click the (view detail) link to find the best Walmart Tax Codes for your products.
In the WALMART CATEGORY NAME column, select the required categories and the sub-categories from the respective lists.
Scroll down to the required product category row.
Click the Next button.
×