What is displayed under Order Details?
The Order Details tab furnishes the following: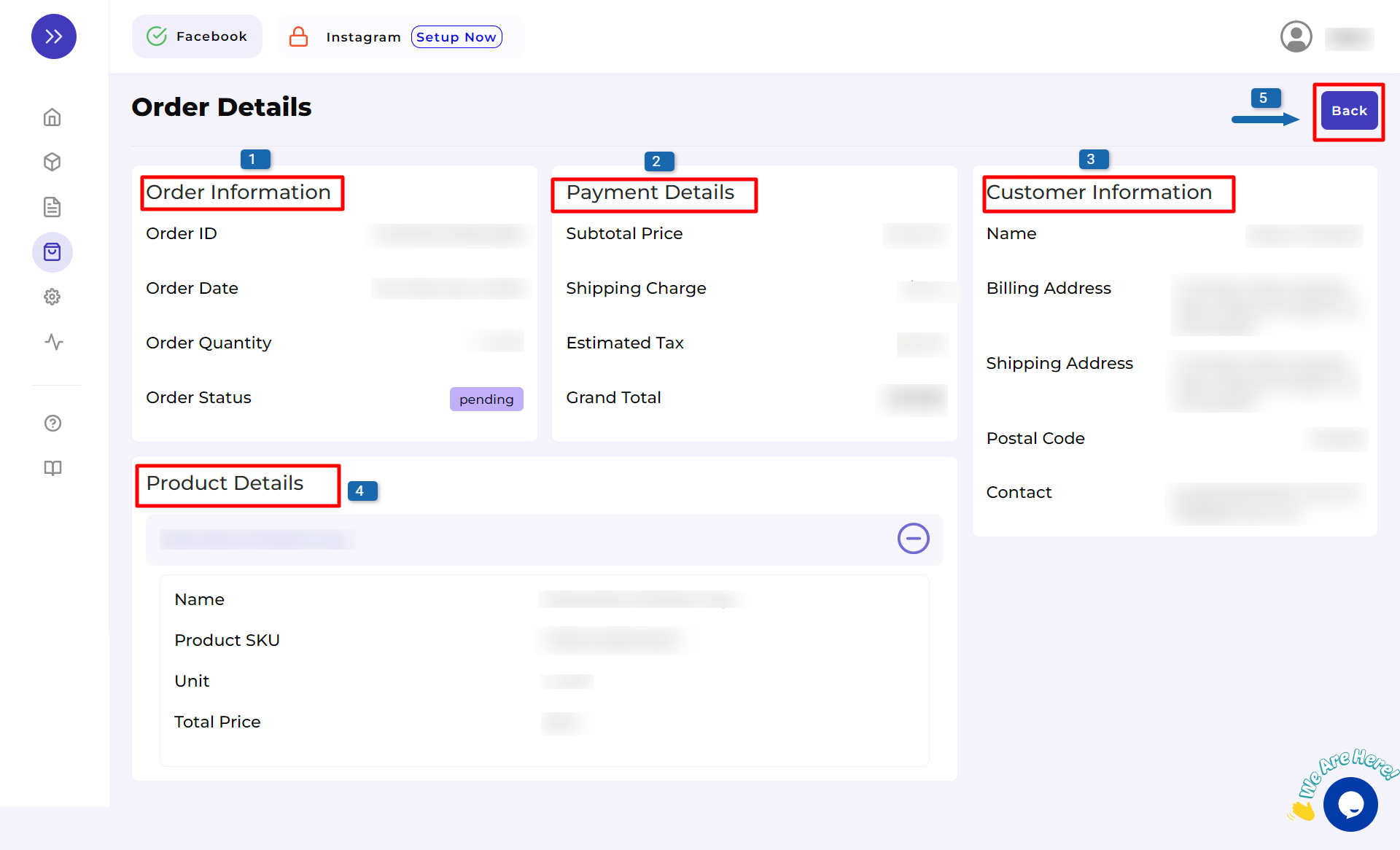 Order Information –

The unique Order ID, the date of the order created, the total quantity, and the current status of the order.

Payment Details –

The price of the order placed, the shipping charges applicable, the estimated tax as per the product ordered, and hence, the total price value paid by the customer.

Customer Information –

Customer Name, the billing address, the shipping address along with the postal code, and email address as contact information.

Product Details – The name of the product ordered, inventory detail as SKU, total units ordered, and the total price.
×