How to map skipped orders?
The skipped orders are those that need to be managed and fulfilled from the merchant end. Such type of condition arises when the order placed for the product(s) is:
unavailable on the Salesforce Store, 

deleted from Salesforce Store but is available on the Meta Catalogue, or 

directly created on the Meta Catalogue & is not synced to Salesforce Store.
For these skipped orders, you need to map it with the similar kind of new product available in your Salesforce Store.
Let's show you how to practically do it.
Please refer to the screenshot below displaying an

order which is not created on Salesforce Store

and thus, flagged as

Skipped

.

Now, you need to

click on that particular Order ID

and after that, you will be

redirected to its Order Details Page.
Scroll down below to

Product Details

and Click on the button "

Map it"

.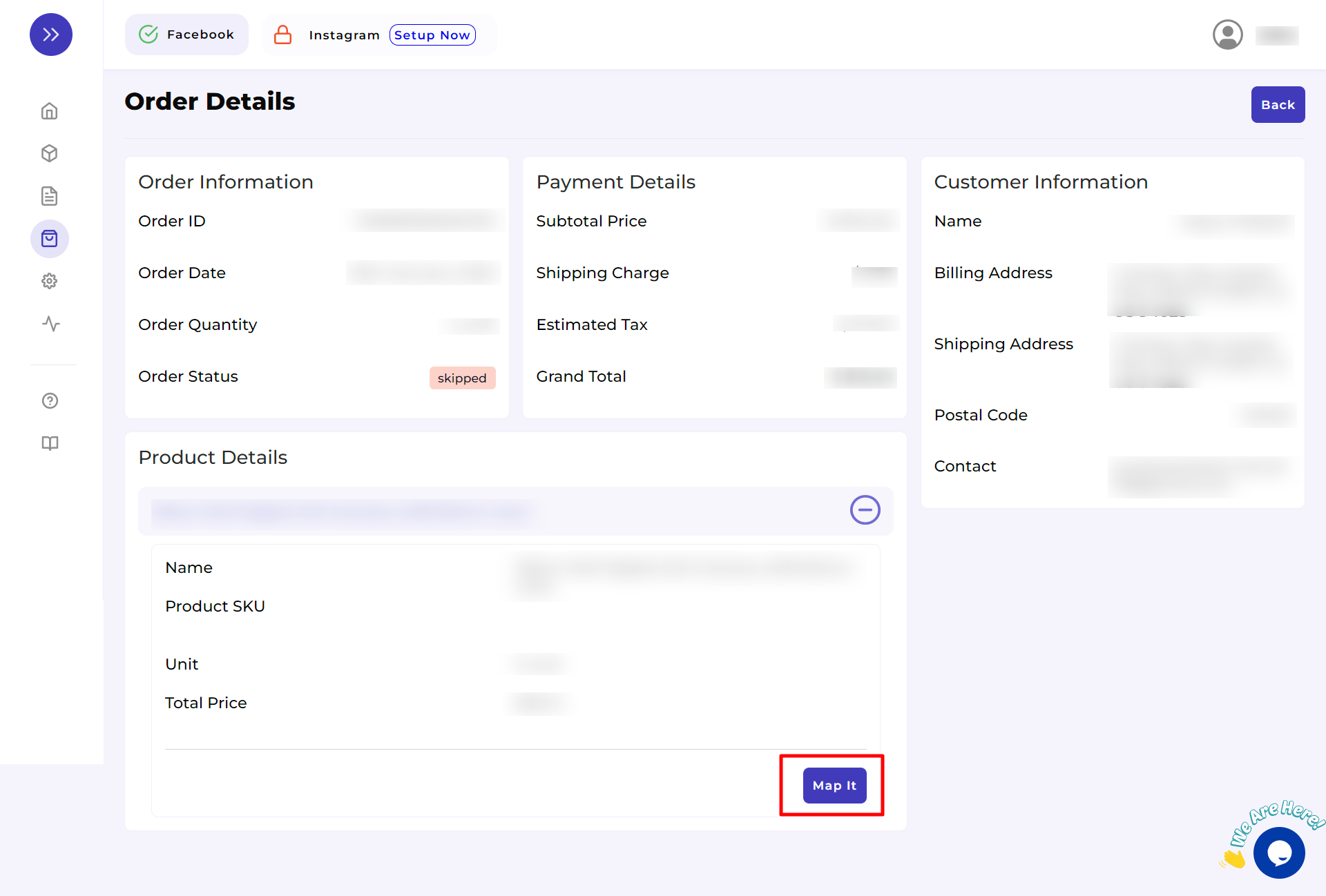 A window of

Product Mapping

will appear in front of you. Here, you need to click on the button

"Map with new product"

.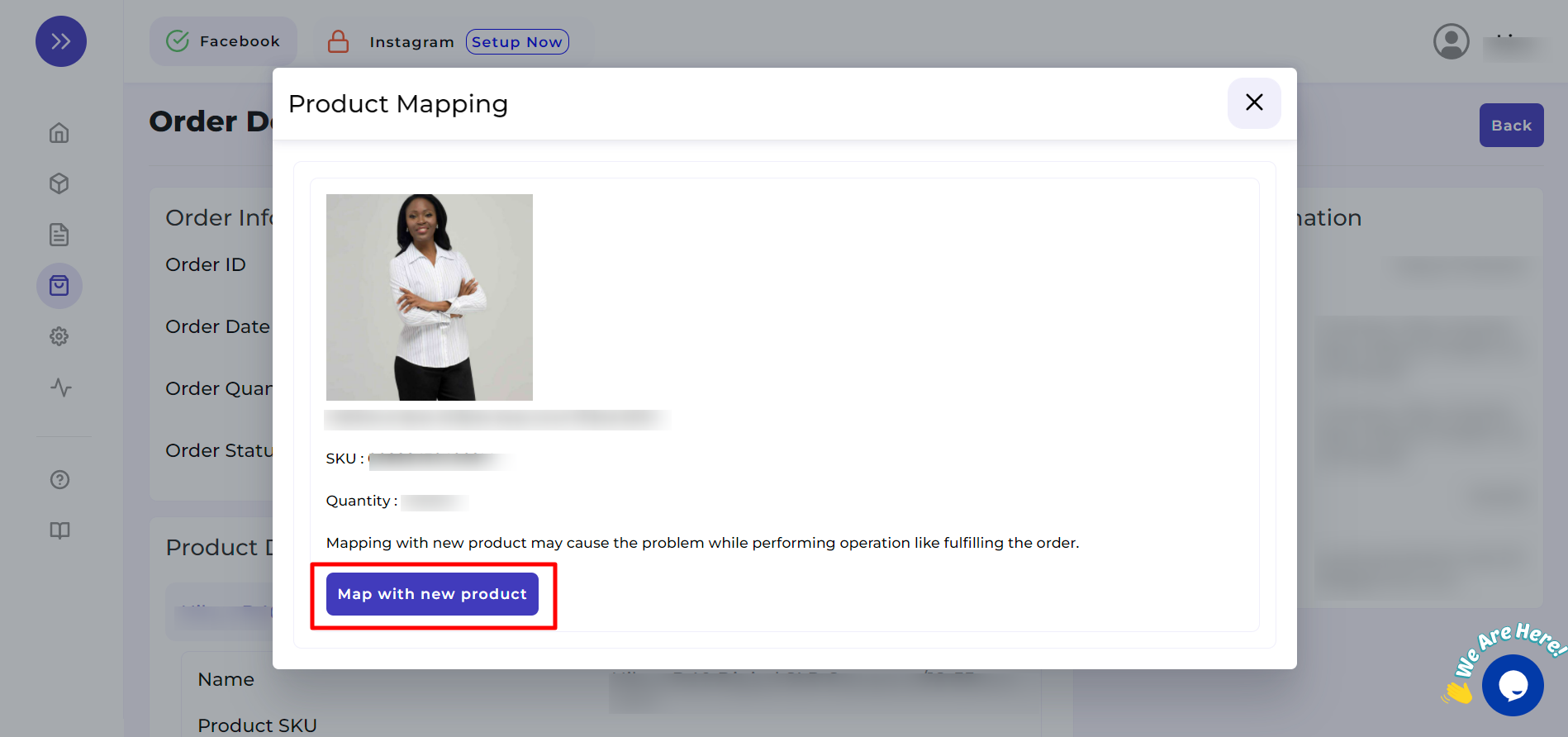 Next, you have to

search

f

or a similar kind of product through its

Title or SKU

.

If you are searching for a product with the help of its Title, select "Title" from the dropdown menu. Similarly, if you are searching through SKU, select "SKU" in the dropdown.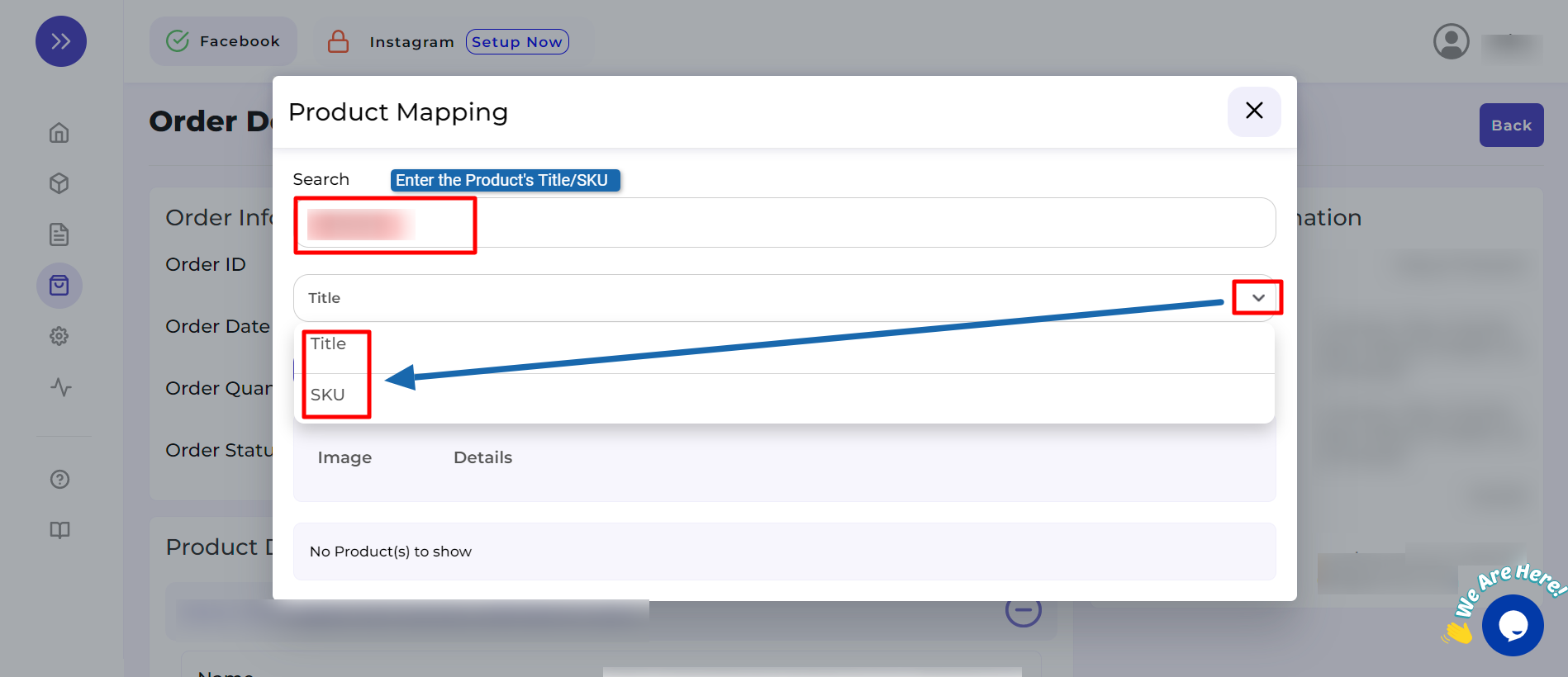 For your convenience, we have explained it through a sample as shown below: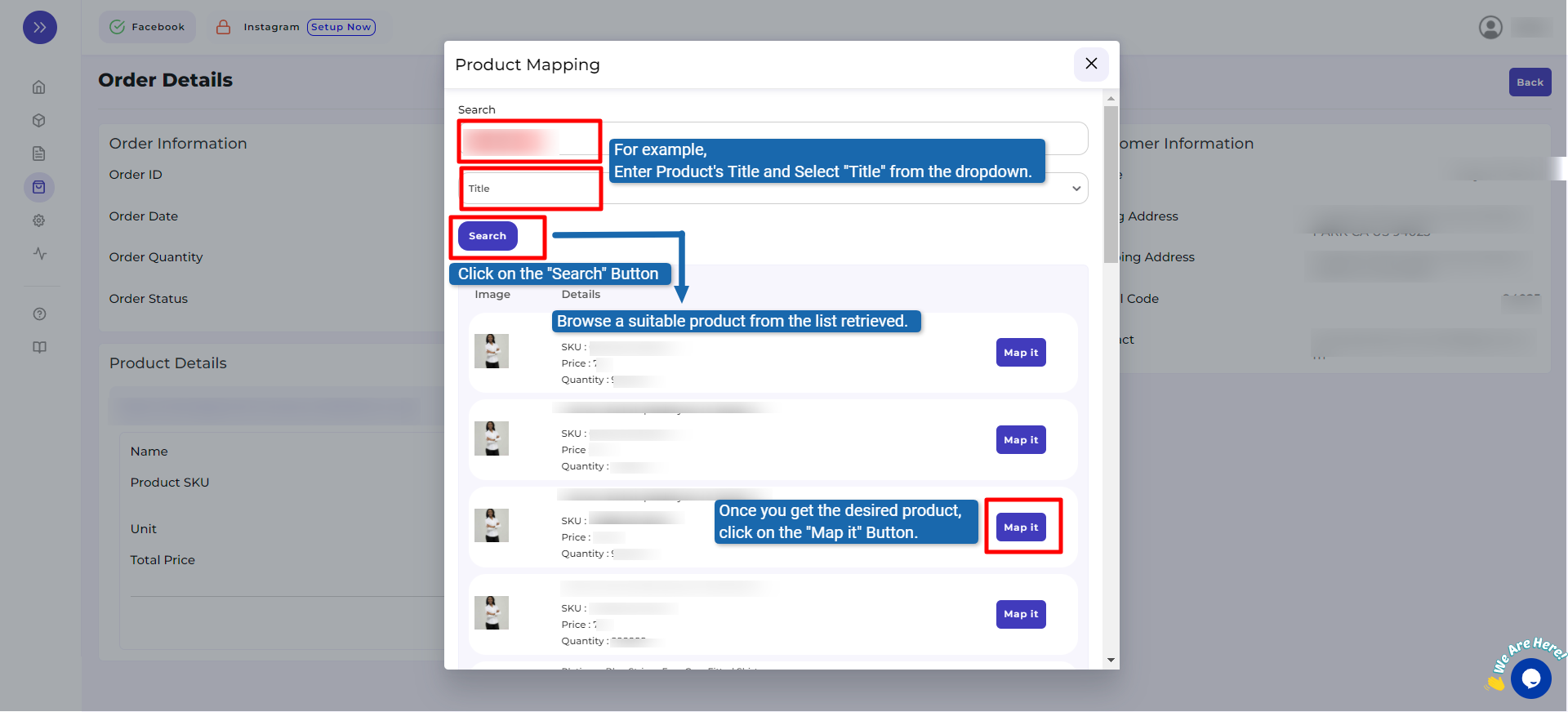 ×