Profile Tab
Profiling is all about creating a category of a similar product set or is created on the basis of the particular template or conditions for several products in which you wish to upload them.
By such refined categorizations, profiling not only saves time in performing multiple operations on a particular product set but also makes the process easier while uploading the products.
Click on the "Profile" Tab as displayed below.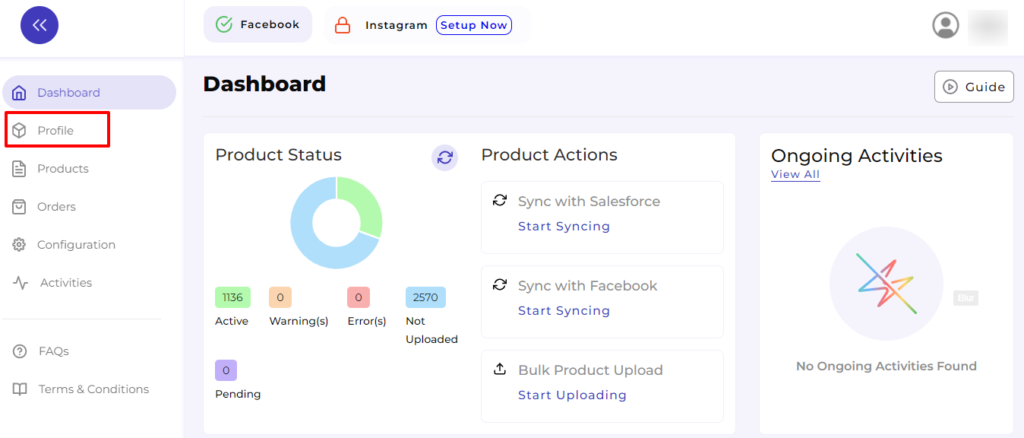 You will be redirected to the Profile page wherein you will find the complete list of profiles created. And also, you can even create a new profile from there.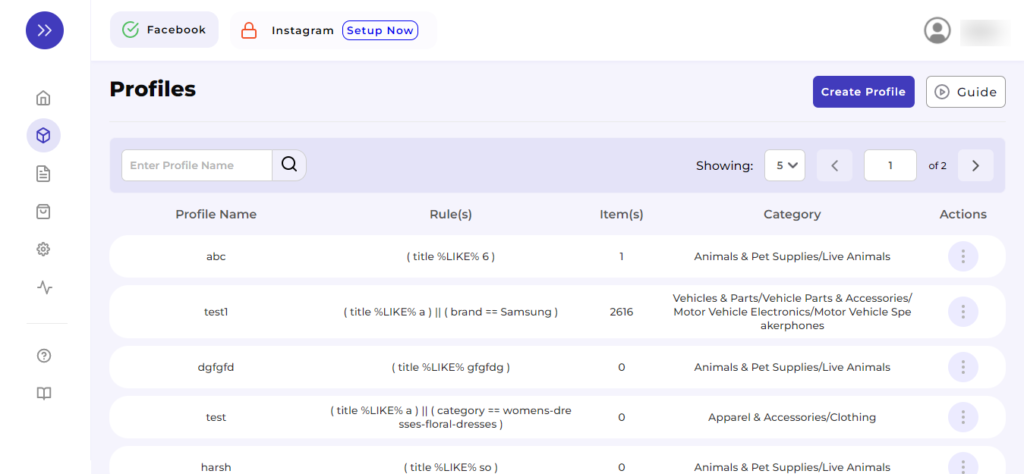 ×