How to Upload Product Profile-wise?
Step 1
Go to the "Products" Tab and click on the "Bulk Upload Product" button. A pop-up box will appear in front of you, click on the drop-down menu as shown below: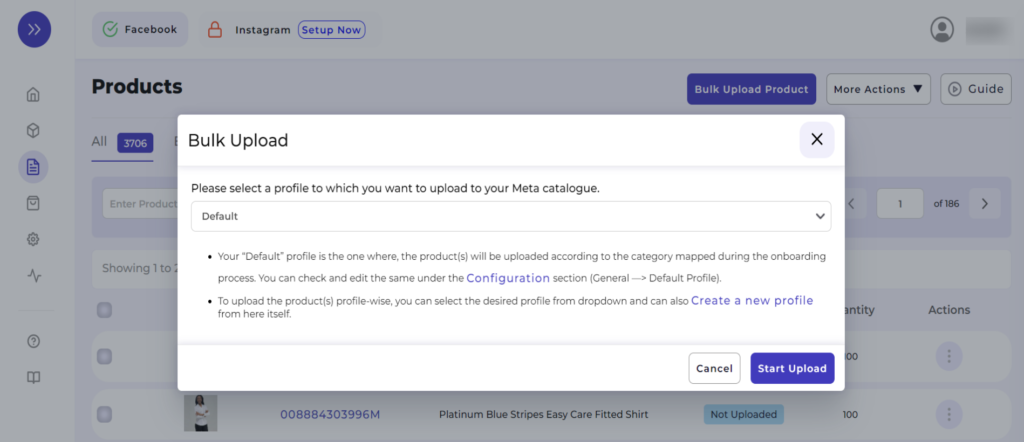 Step 2
Select the profile you want to upload (as displayed below) and thereafter click on the "Start Upload" button.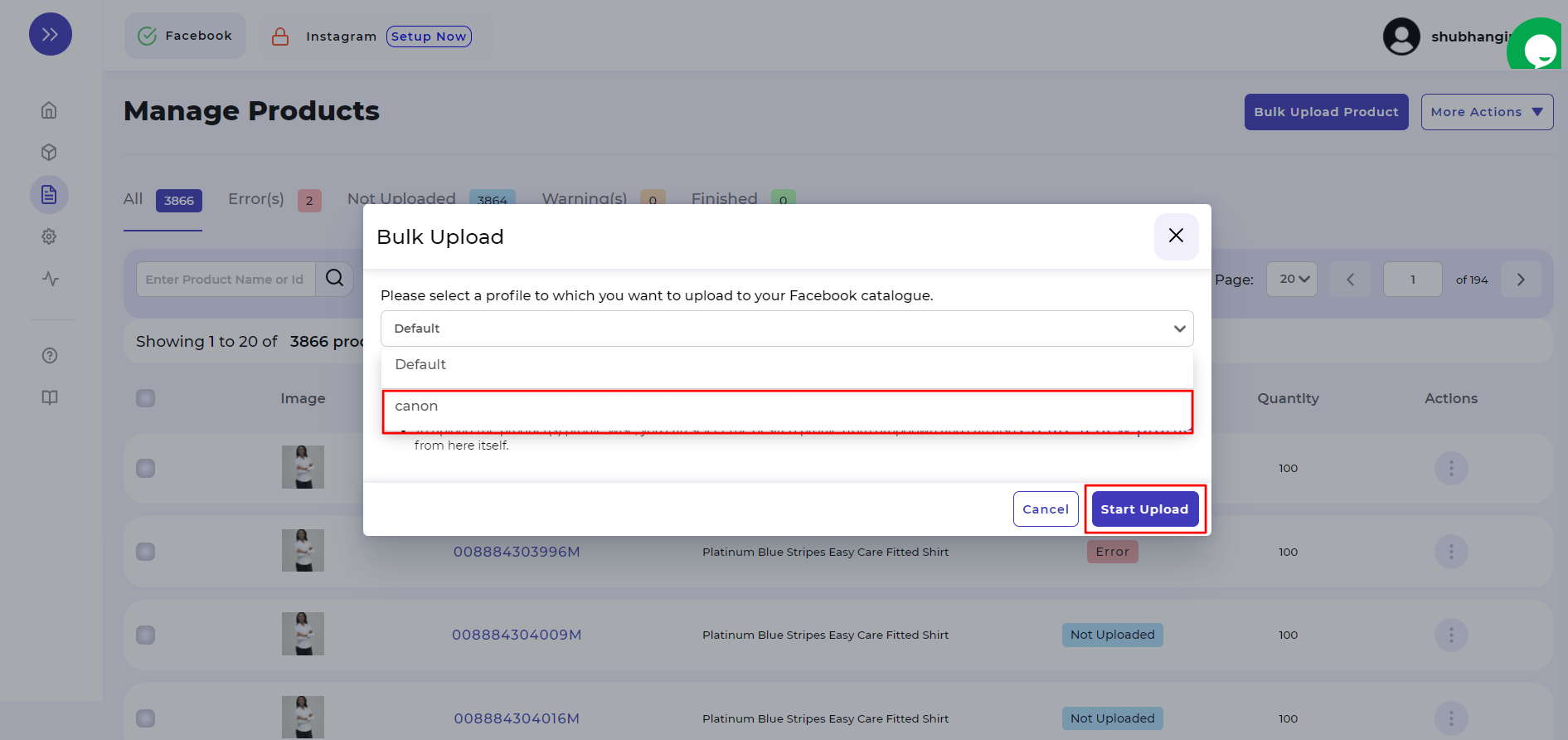 With this, all the products (or product-set) under the profile selected will start uploading that you can view either in the Ongoing Activities section from Dashboard or directly from the Activities Tab.
×