Products Tab
This tab gives a comprehensive real-time status of the operations performed on the products. Let's understand this product management block-wise as displayed below: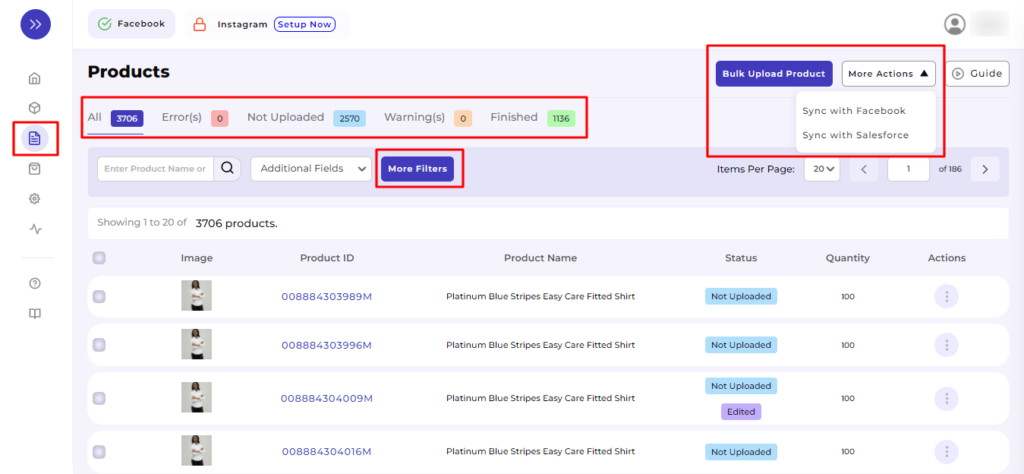 Product Status
It shows the following statuses:
All: Total no. of products Uploaded
Error(s): Total no. of products with errors that need to be corrected.
Not Uploaded: Total no. of products imported from the Salesforce Commerce Store to the app but not uploaded in the product catalog.
Warning(s): Total no. of products with the warning that needs to be corrected.
Finished: Total no. of products uploaded and are available in the product catalog.
Bulk Upload Product and More Actions
As shown in Section 5 – Dashboard, you have two options to bulk upload the products, either with the default selection or profile-wise.
In one click you can sync product importing with Salesforce or Facebook and Instagram Shops.
Sync with Salesforce: This operation will import your products from Salesforce to the CedCommerce app.
Sync with Facebook: This operation will sync the status by matching the Product IDs available on the CedCommerce App with that of the Meta Catalogue. For all the products of which the match will be found to be true, the status will be changed to Finished in the CedCommerce App.
More Filters
Product Type, Quantity, Source ID, and Profile are the extra filters apart from the provided Additional Fields (- price and type) for a more refined product search.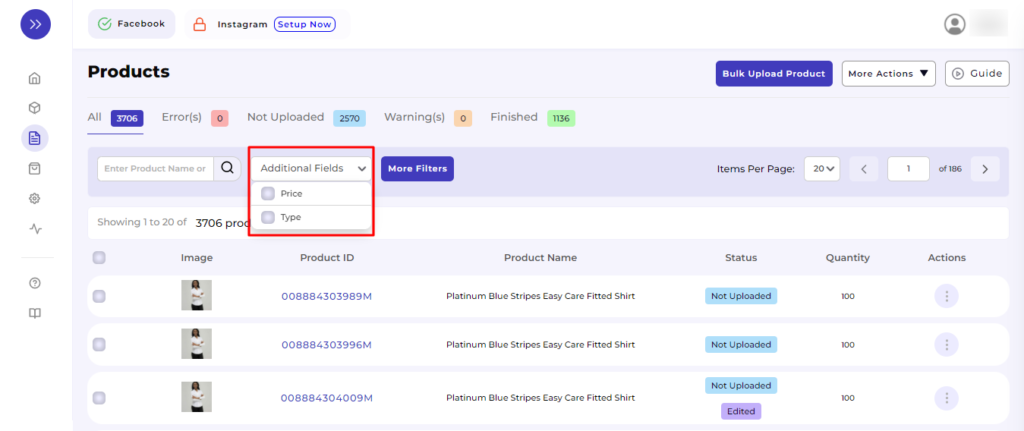 Select the option "More Filters" —> Choose the detail from a dropdown or enter the details and then click on "Apply".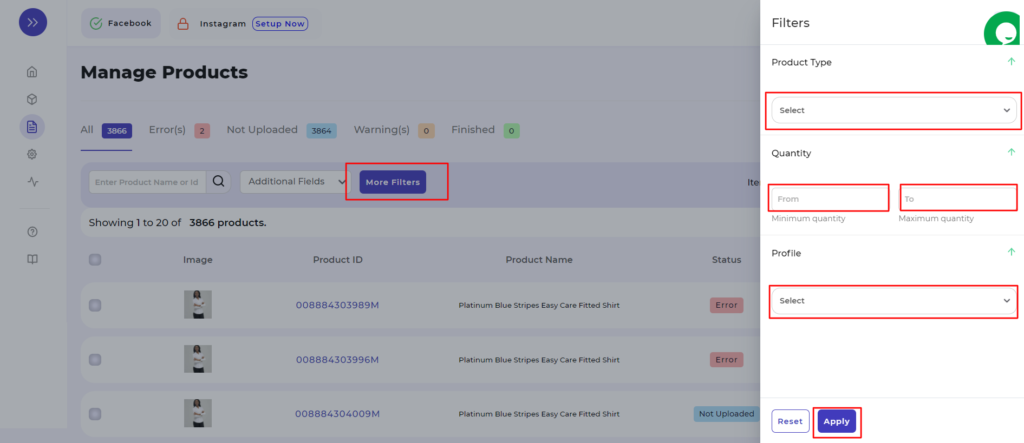 ×