Allow Permission to CedCommerce
This section deals with what permissions you allow CedCommerce with. Select Yes to all permissions to run ads, Shops and gain insights into all your business activities.
You need to allow permissions to CedCommerce API by clicking toggle (select) to "Yes" against each permission. Thereafter, click on "Next" as displayed below: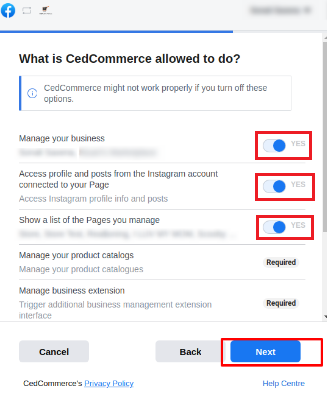 Note: You need to grant all the permissions (as listed) to CedCommerce API so that the application works properly.
This is the last step where you will have a confirmation screen from CedCommerce API "You're all set!" To finalize it, click on "Done".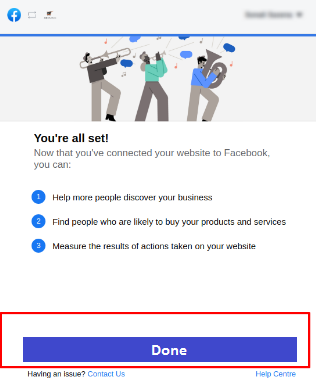 In case, by mistake you connected a wrong account/page or want to re-edit, you can make the changes from the link as displayed below.

With this, you have successfully connected your assets across Facebook & Instagram. Click on "Continue" for Category and Attribute Mapping.
×