Fruugo Categories
Once the Configuration is completed and saved, Fruugo categories will appear in the admin panel in the Categories section.
To see the categories,
Place the cursor on CF on the left navigation bar of the admin panel as shown below, and then click on Categories.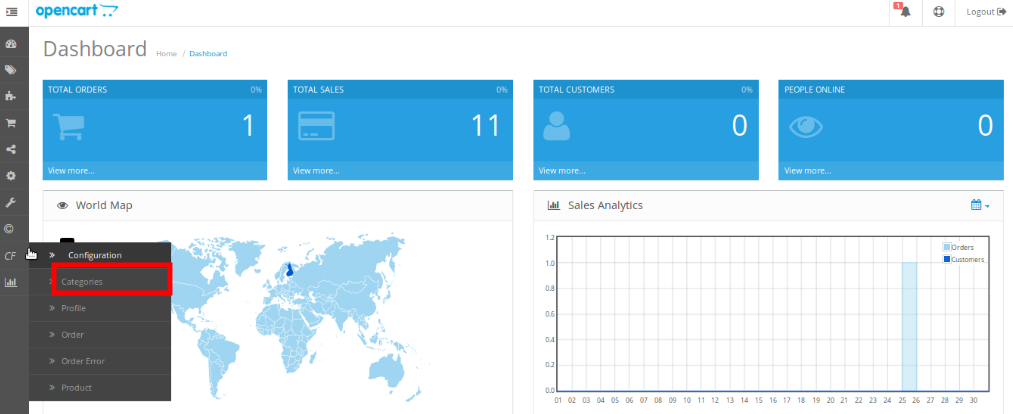 On clicking Categories, you will be navigated to a page as shown below: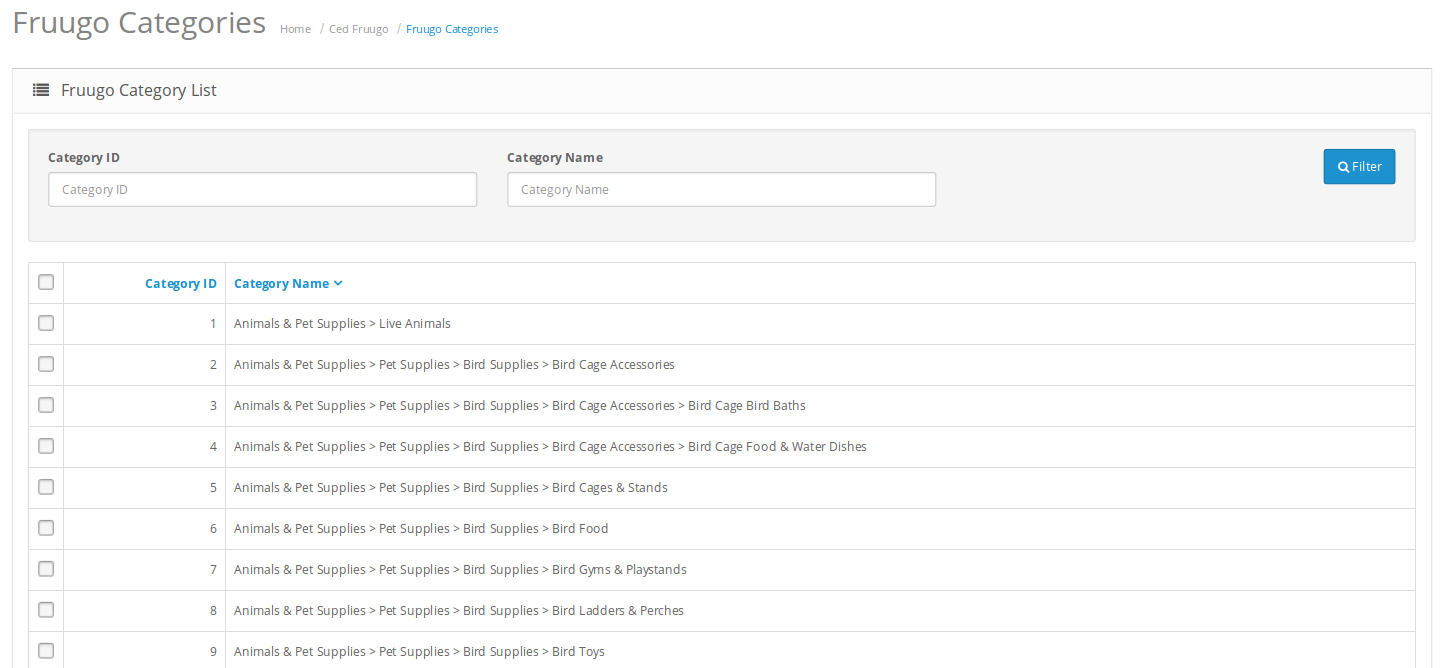 Here, you can see all the Fruugo categories.
×