Upload a Single Product
To upload a single product

Go to the Product Manager page.
The Product Manager page appears as shown in the following figure:
Scroll down to the required product(s) and select the ones to be uploaded.
Now go to the action section and select Upload selected products and click on the submit button.
If the product is uploaded successfully, then the success message appears on the top of the page.
If there is an error, then the error message appears on the top of the page.
Note: This is to be noted that the after doing so the products will not get directly updated to ManoMano, but a feed is generated containing all the product upload information. You can find this feed in the configuration section under the heading Manomano Feed Static URL.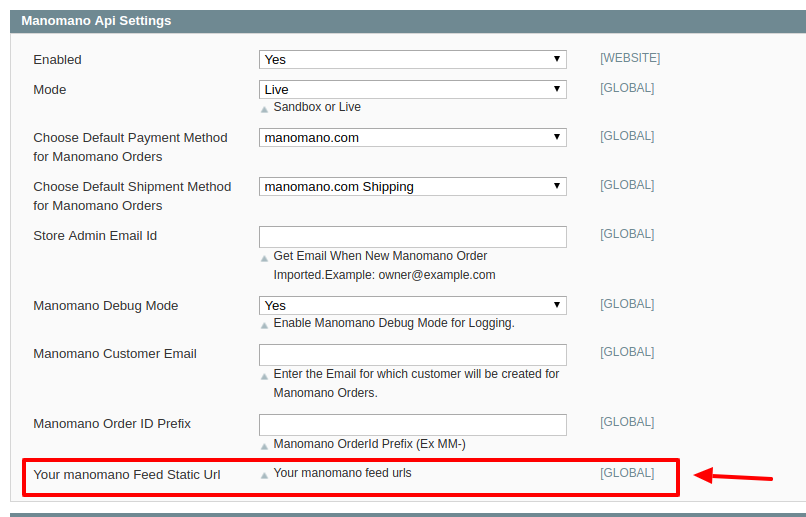 This feed contains all your product upload information in the form of an XML file. To finally upload these products on the ManoMano marketplace you need to consult the concerned associative from ManoMano who will make the changes live.
×