Admin-end Settings
The admin can create badges for the vendors, based on the various parameters to be satisfied by a vendor to obtain one.
Vendor Configuration 
To enable the Vendor Badge system from the Admin Panel, navigate to the CED Marketplace < Vendor Configuration.
Scroll down on the same setting page to the Vendor Badge section as shown below.

Enable Vendor Badge System:

Select Yes from the dropdown to enable the module, and No in other cases.

Show From Menu:

To enable or disable, select Yes or No from the drop-down menu. 
Note: After disabling this field, the Vendor badge section will be disappeared from the left navigation menu on the admin panel.
List of vendor badges
The list of seller badges already applied can be found in the Configuration settings by navigating to CED Marketplace > Vendor Badges from the left navigation menu. The respective screenshot is attached below.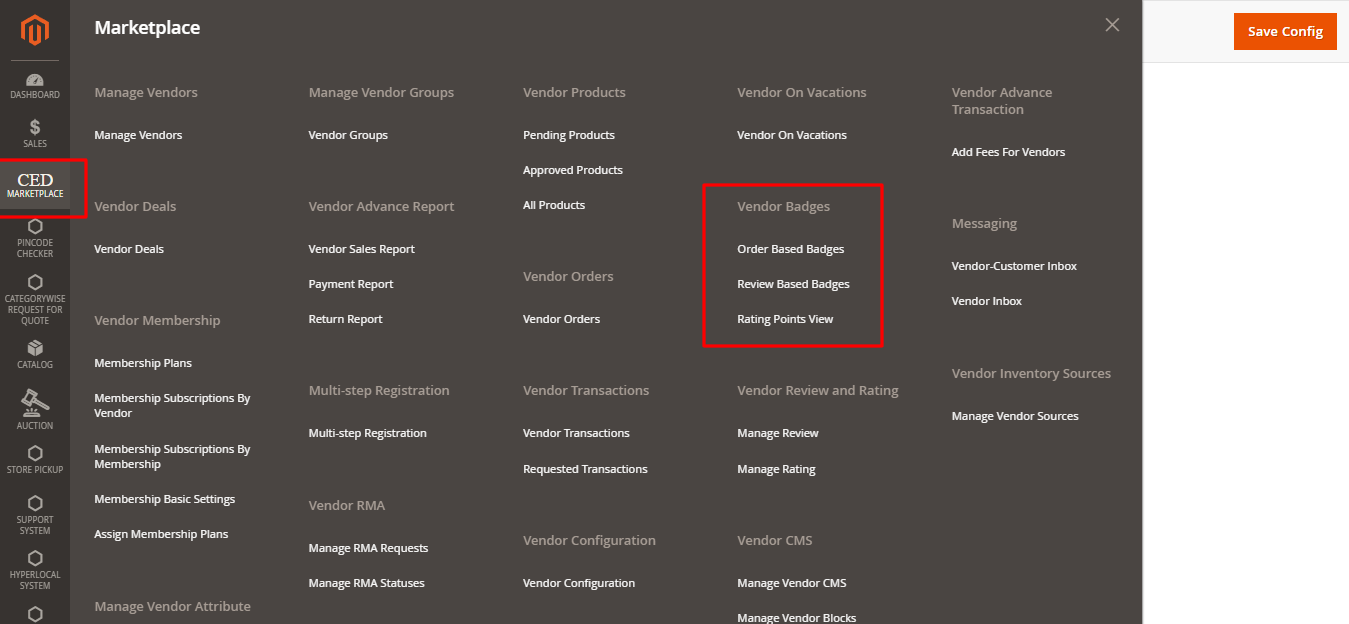 Note: As a visual token of achievement, this add-on lets you create badges for your sellers based on their point history. The badge can be sent automatically when a user earns or loses points once it has been set up.
×