Manage Rating Parameters
Goto CED Marketplace > Vendor Review Rating > Manage Rating to add rating parameters.

Magento Admin users can add various rating parameters which are displayed to customers while giving reviews to vendors. Click on "Add New " to create a new Rating Parameter.
Admin can edit any rating parameter by clicking on the desired rating parameter row.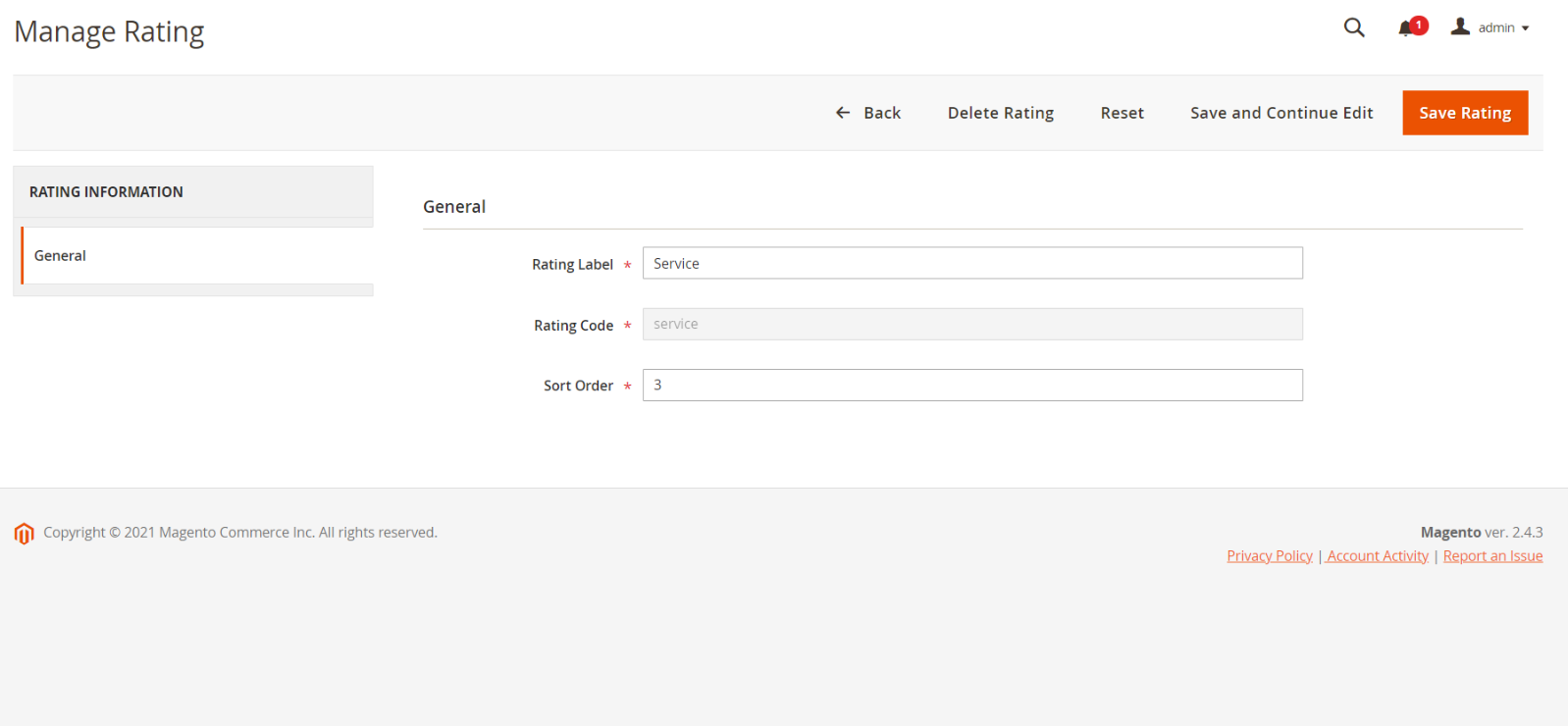 Rating Label: The name of the rating parameter. 
Rating Code: Provide a unique code for the rating parameter
Sort Order: The sort order i.e. the order for displaying the rating parameters can be given here.
Delete Rating: To delete any rating parameter.
×