Manage Driver
This section allows an Admin to add/edit a driver or delivery boy. 
Add a Delivery Boy
To edit a driver click on the Edit button available driver-wise in the grid. To add a driver, click on the ADD DRIVER. A page consisting of information form will appear as shown below: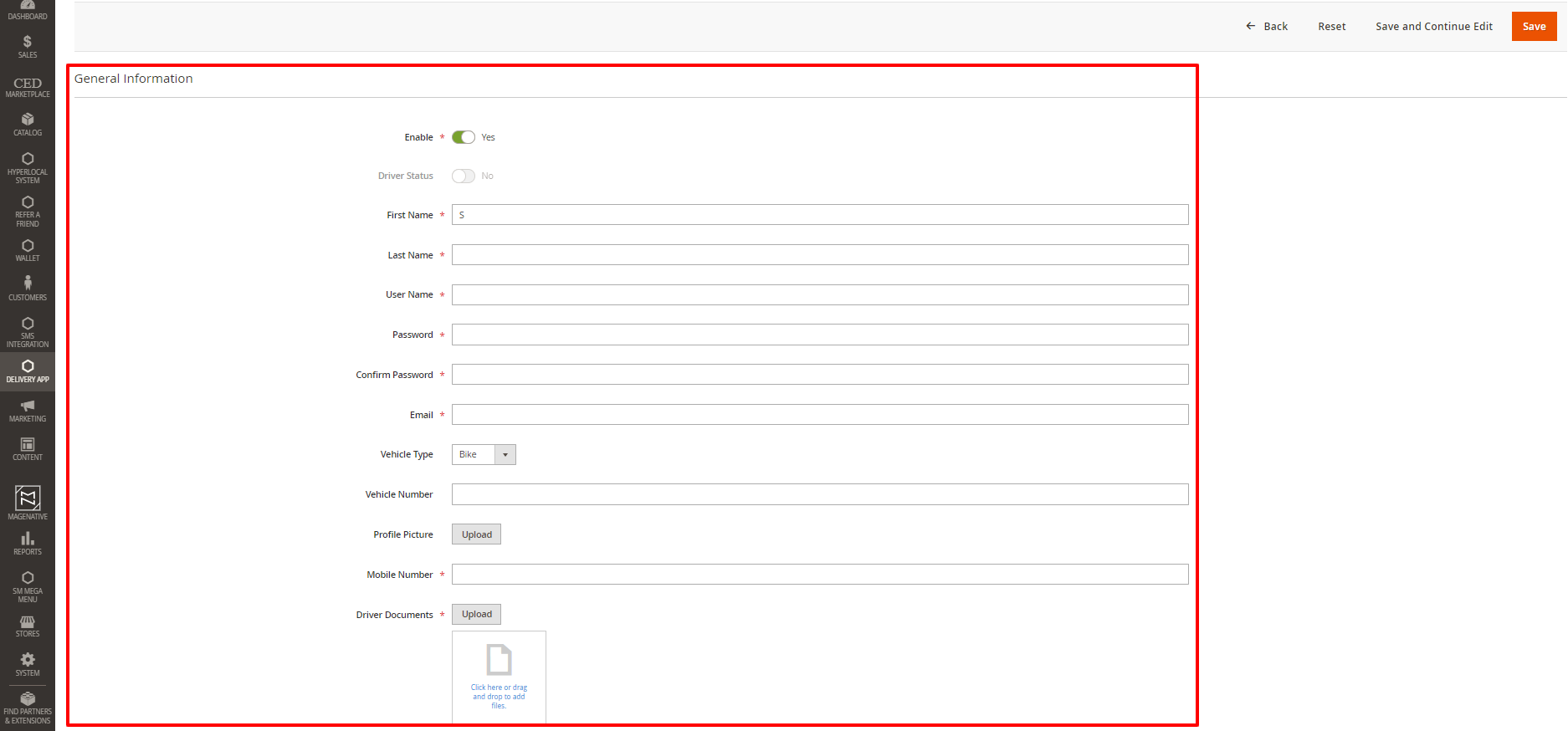 Fill in the details of the driver and click on the Save label.
Enable:

Using this button, Admin can Enable or Disable the Driver account.

Enable Fee Display:

To Enable Fee Display, use the slider button.

Driver Status:

This field is read-only on the Admin panel. If the delivery boy has set himself online from the app then it will be shown as

YES

otherwise it will be NO.

Enter the driver's

first name

,

last name, username, set password,

and enter

email ID.

From the dropdown, select

vehicle types,

such as Bike or Bicycle.

Fill in the

vehicle numbe

r in the given space.

Upload drivers'

profile pictures

and add a

mobile number.

Upload all the necessary Driver Documents.

Similarly, click the

Save button

at the top after filling in all the necessary details.

To fill in all the details from the start, the admin can click on the

Reset button

on the top. 
×