Upload Product On Wish
The option helps you to upload selected products on Wish.
How to upload product on Wish?
Select the products which you want to upload on Wish
Click on "Choose Action to perform"
Choose the "Upload product on wish" option from the dropdown
And click on the Submit button.
The Product Upload page appears as shown in the following figure: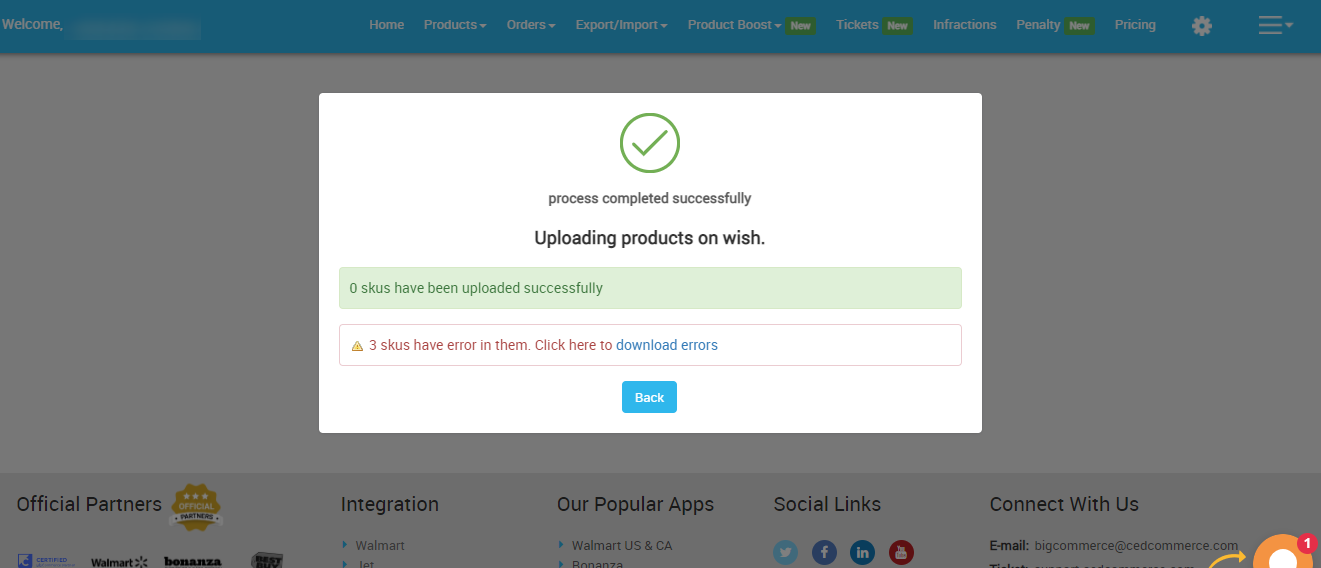 Your products will be uploaded on Wish if they have all the correct information. Click on the Back button to be on the Manage product section.
×