Create Campaign
This subsection allows you to create a ProductBoost campaign by filling in basic campaign details, choosing products for promotion, and setting the desired budget.
The ProductBoost's "Create a Campaign" section looks as follows-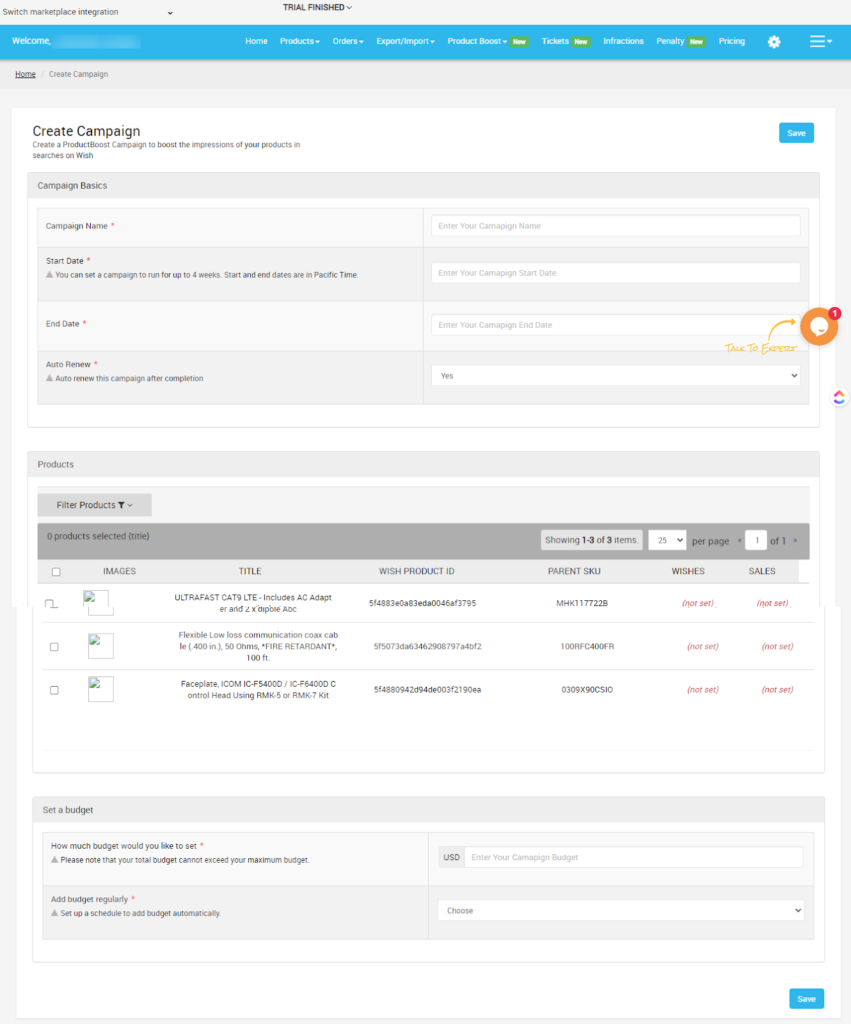 How to create a ProductBoost campaign?
To create a campaign for ProductBoost, sellers need to
Log into your Wish Integration App's admin panel
Go to the "ProductBoost" tab on the left-side menu option
Click on the tab and choose the "Create a campaign" option
Now, you will be redirected to the Create a campaign page as shown in the image below
In the "Campaign Basics" options, you need to fill in the campaign name, its start & end date, and you have to enable or disable Auto-renew and Intense Boost options.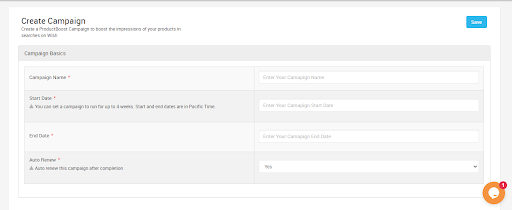 Next, you need to select the products which you wish included in your campaign for promotion. For that, click on the "Product" tab, a list of product sheet will appear on your screen as shown in the image below.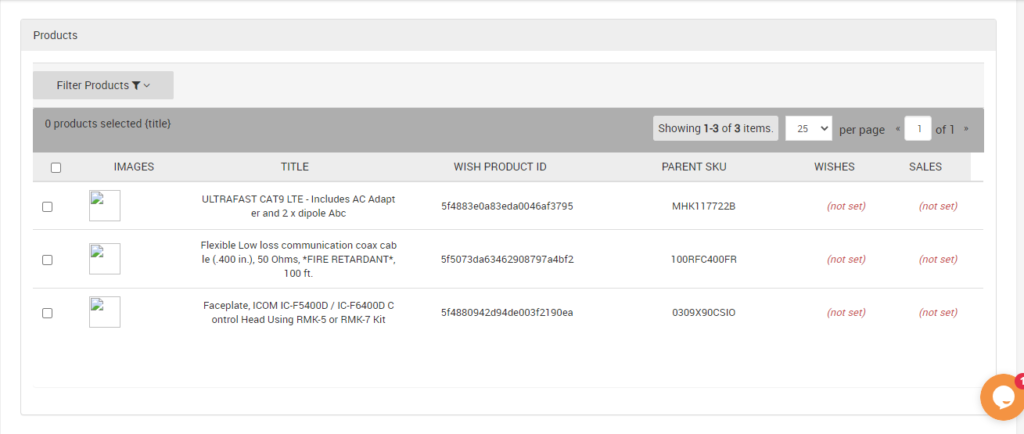 You need to tick the boxes of products you wish to promote and "Save" the changes. Or, you can filter your requisites by clicking on the "Filter Products" option.
The third and the last step to creating a ProductBoost campaign is to set a budget. On clicking on the "Set a budget" option you will be provided with two options as given below.

The "How much budget would you like to set" allows you to enter a set amount for your campaign. And the "Add Budget regularly" option indicates that whether you wish to update your campaign budget regularly or not.
×