Manage Lag Time
Create a lag time for your products to be shipped. The lag time can be introduced individually for each product.
In order to create a lag time
Open Walmart BigCommerce Integration app
Select Products
Select Manage Lag Time
Select the Product by performing a search
Click on the product to enable a sliding panel by clicking 
Here you can add the lag time for the selected product.
Click on the "SAVE" button to save updates.
Select the checkbox on the left side of the product grid corresponding to the products for whom you want to update the lag time on walmart.com, for selected products.
If you want to select all the products then click "Select all 25+ items".
After selecting the products, select "Upload Lag Time" from the "Select bulk action" drop-down.
Click on the "Action" button.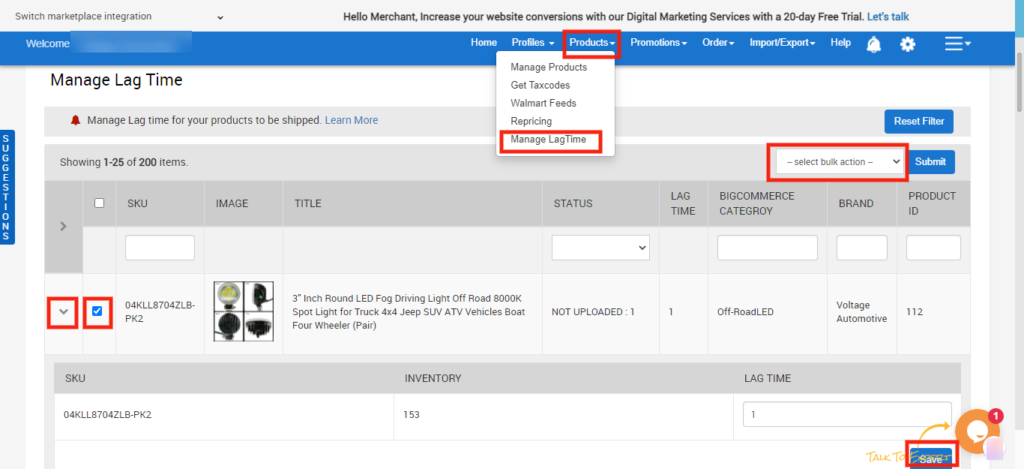 ×