Category Template
Step -3:
Once done with Walmart API and Import Products, the last step is Category Template. The page looks as shown in the image below.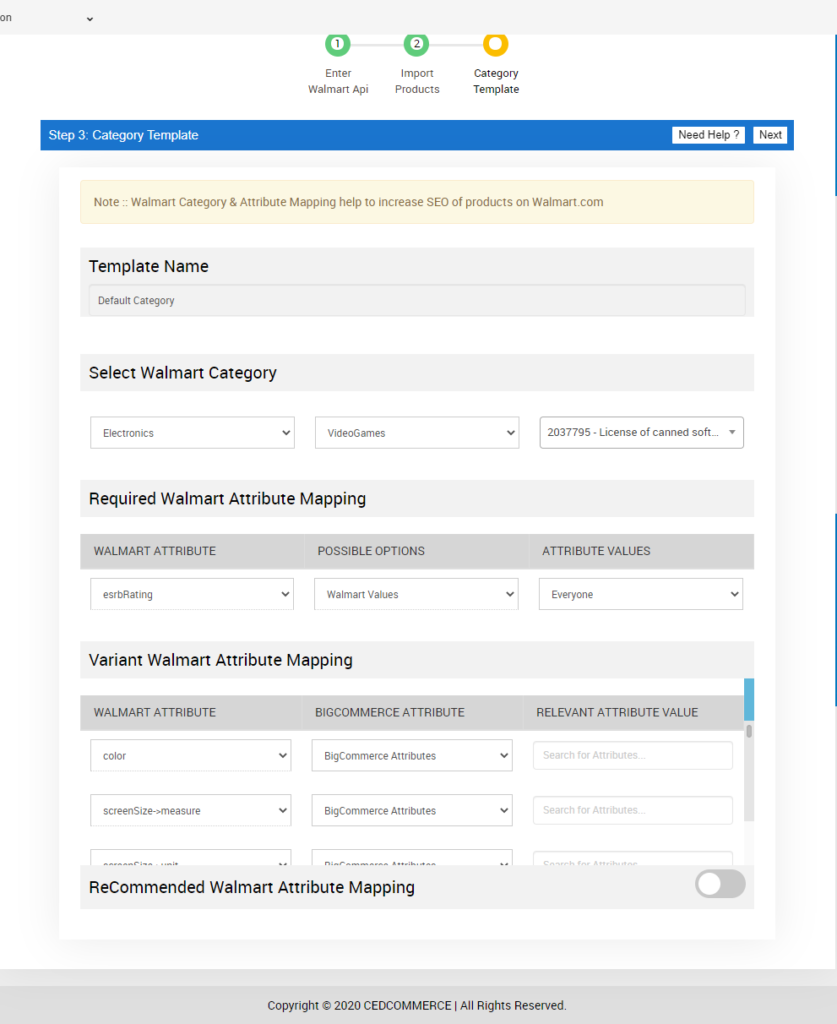 To begin, create a Category Template for the BigCommerce Products to be Synced with Walmart BigCommerce Integration.
Enter the Template Name you want to create in BigCommerce for a given Walmart Category.
Note: The Default Category is a Universal Category which will be used when the Category Name is not assigned. All your products will be put under the Default Category in this case.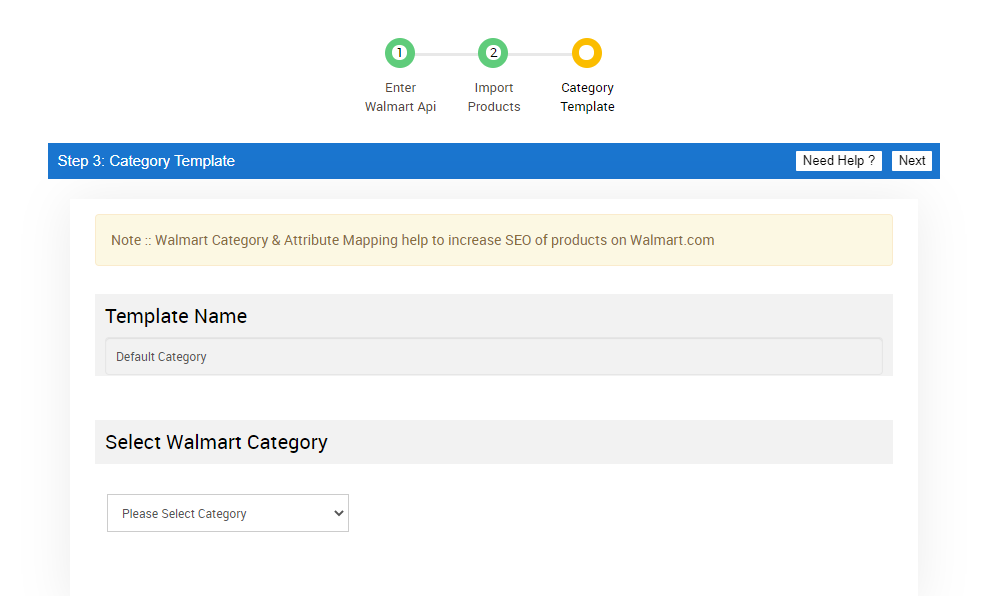 Select the Walmart Category, followed by a Subcategory and the respective Walmart Tax Code for the selected category.

Complete the Required Walmart Attribute Mapping by selecting the Possible Attribute on BigCommerce for the existing Walmart Attributes. Once done, enter a relevant Attribute Value for the same.

Complete the Variant Walmart Attribute Mapping for your Walmart products to be listed on BigCommerce. Select the relevant BigCommerce Attributes for the the pre existing Variants on Walmart and entering a Relevant Attribute Value.

You can also Enable/Disable the section named Recommended Walmart Attribute Mapping to help assist you with the entire mapping process.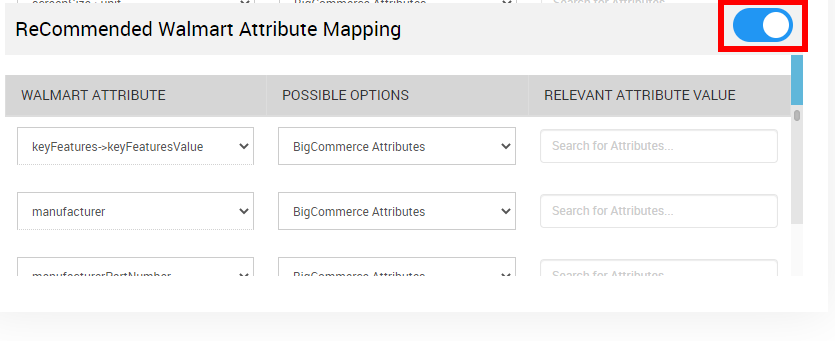 ×