Edit Product
To edit the product information
Go to the Walmart BigCommerce Integration.
Click the Products menu.
Click Manage Products.
Under the Actions column, click the Edit icon  as shown in the following figure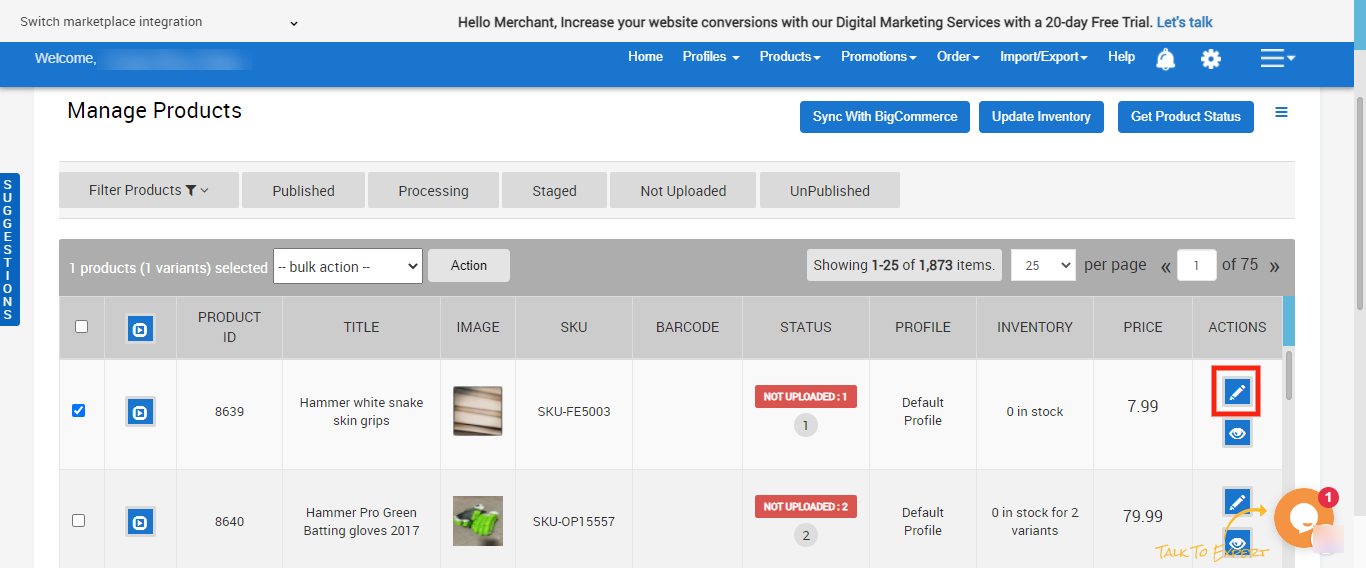 The product edit page will be opened as shown in the following figure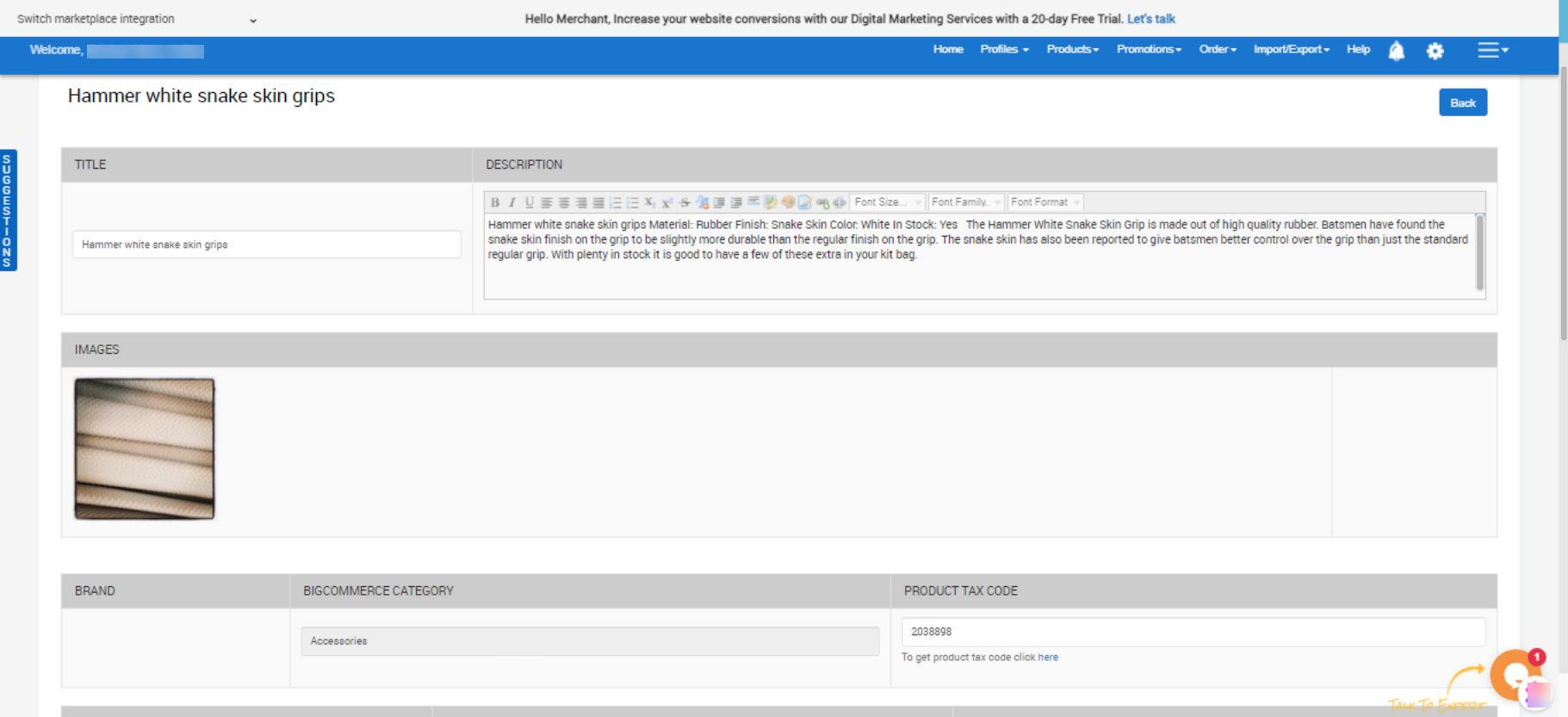 Note: Before making changes in the product information directly in the app, kindly disable the syncing of that particular information from the Product Syncing (if you want to disable for the individual product) or from Setting (if you want to disable for all products).
The seller can update the following information from the Product edit page:

Basic Information: The seller can update the product title and description.
Additional Information: The seller can make changes in SKU override, Product ID override, Fulfillment lag time,  and Product tax code.
Category & Attributes: Update the product category and add value to the additional product attributes by Walmart.
Shipping Details: Make changes in the product's shipping settings, like add/remove free shipping, shipping exemption, and 2-day free shipping.
Click on the "Save" button after making the necessary changes.
Note: To send the recent updates on Walmart.com, the seller needs to upload the product from the Manage Product page.
×