Direct Download Mode
The direct download method is available only for the registered users. The PDF icon is displayed on Page, Post, and Product page. Here are some sample images of each:
Page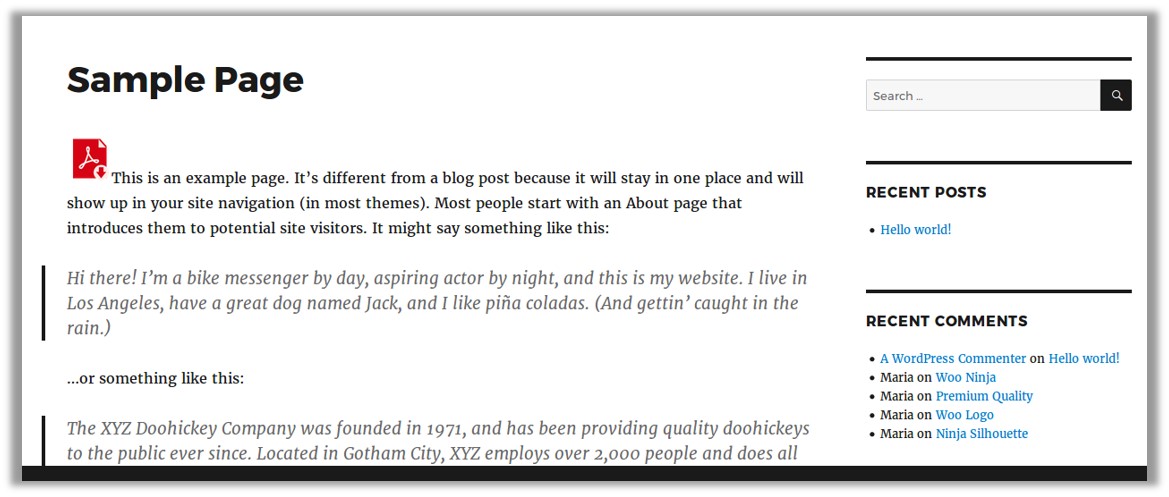 Post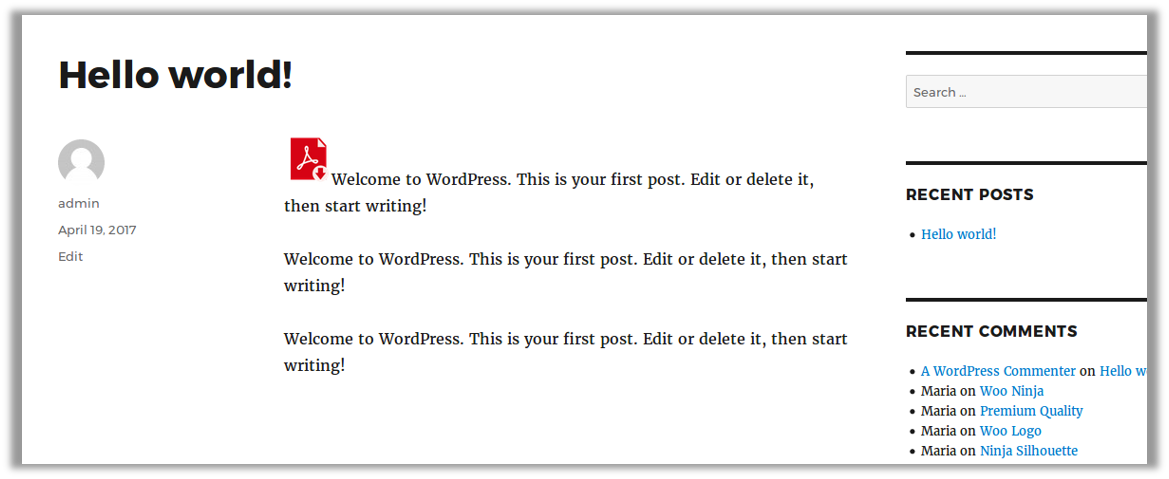 Product Page

To export PDF
Click the PDF icon.
A dialog box appears as shown in the following figure:

Click Open with to open the PDF.
OR
Click Save File to save the PDF on the local system.
Click the OK button.

×