Walmartdsv Product Taxcodes
To see the Walmartdsv Product Taxcodes, which are available to be seen after the installation process,
Go to Magento admin panel.
Place cursor on Walmartdsv.
When menu appears, place cursor on Knowledge Base and when the menu expands further, click Walmartdsv Taxcodes.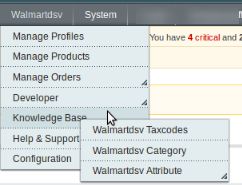 On clicking it, you will be navigated to the pages as shown below: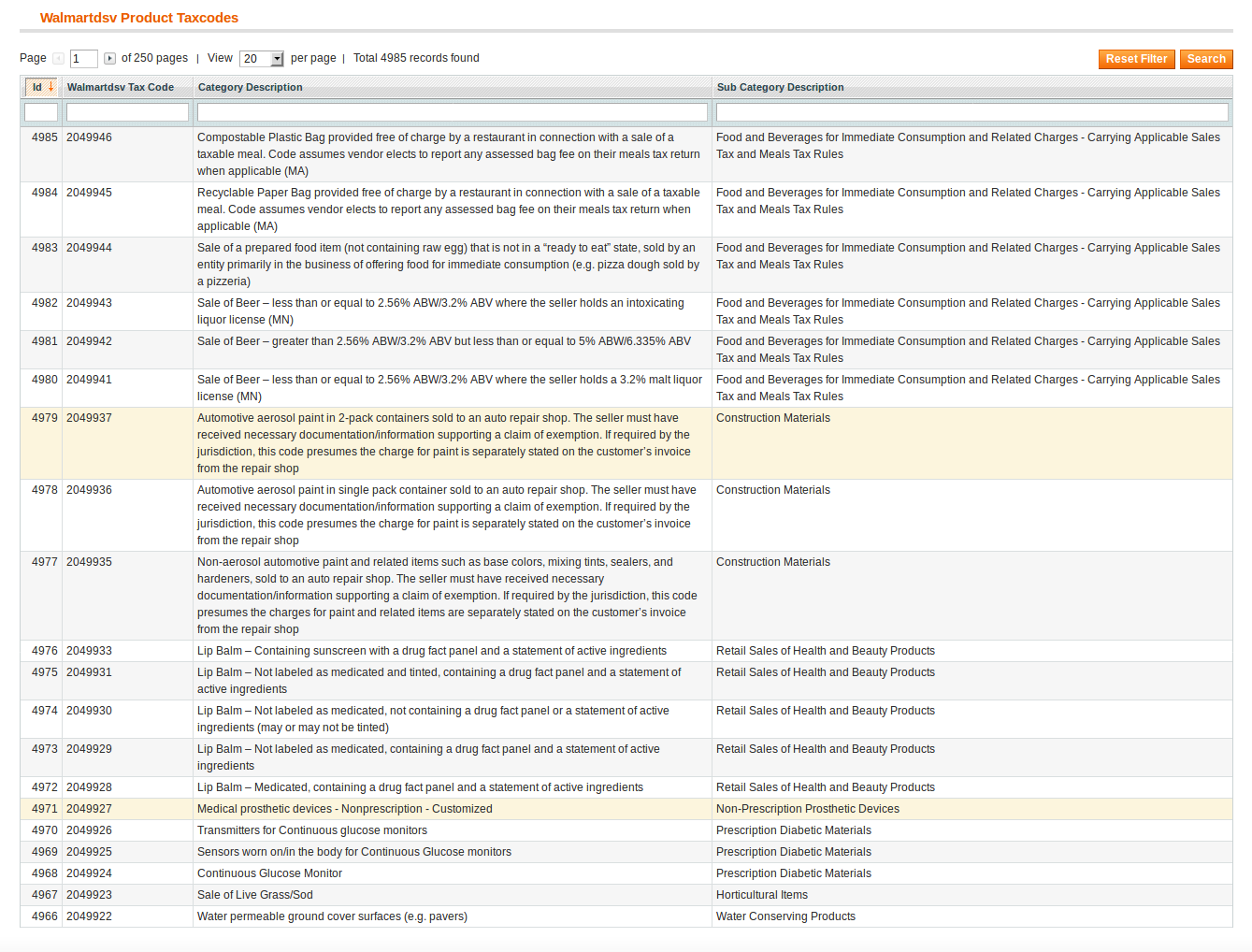 On this page, you may see the Id, Walmartdsv Tax code, Category Description, and Sub Category Description.
×