Landing Page Configuration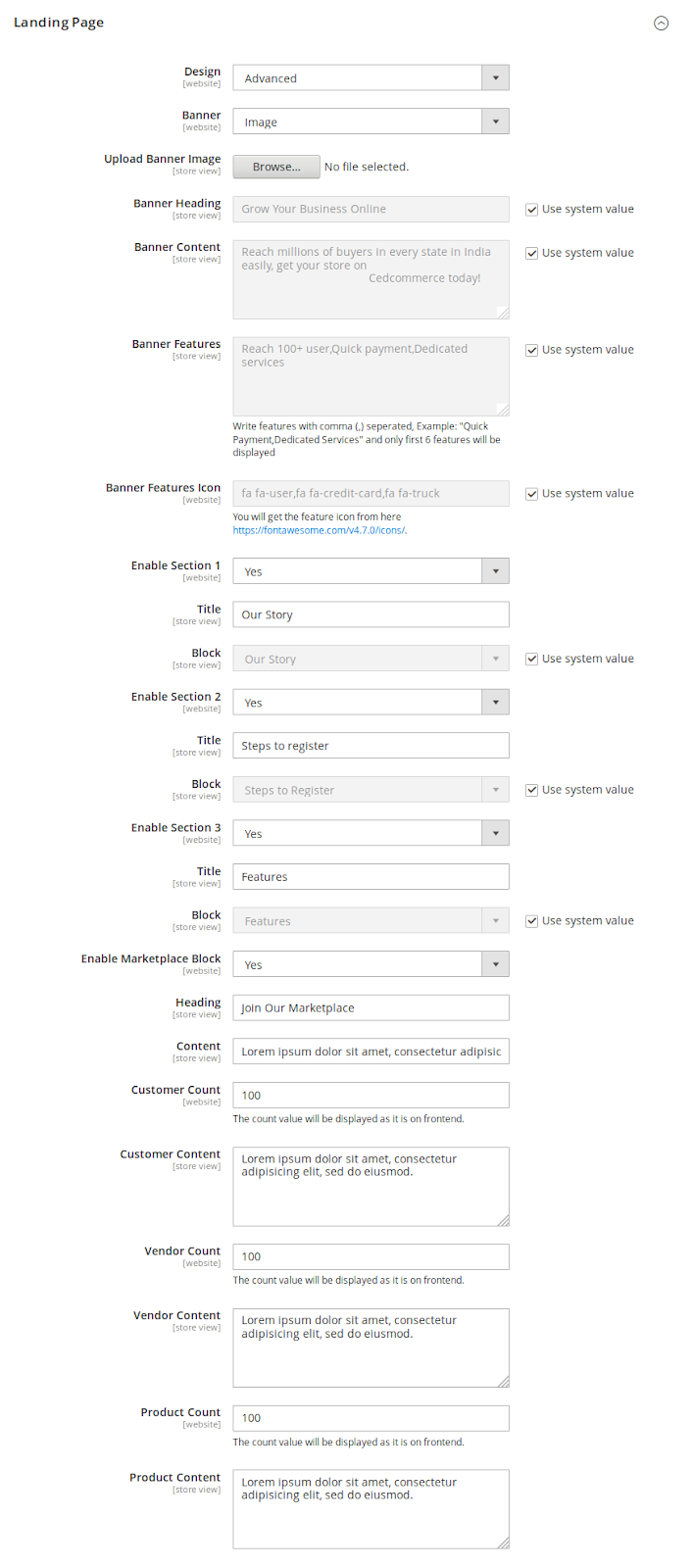 Design: Select Basic for a simple vendor signup page. Switch to Advanced for a customizable vendor landing page with custom blocks, video, and social links. The Advanced option comes with the following settings to customize the vendor landing page.
Banner: Set the banner option to Image or Video. With the Video option, you can add the same video in three different formats to ensure cross-browser compatibility. Set the Banner Heading and Banner Content for the Banner. Add up to 6 Banner Feature Icons (comma-separated font-awesome icon classes) and set Banner Features (comma-separated) for icon description.
Enable Section 1-3: Set to Yes to enable up to 3 custom blocks below the banner, each with a custom Title and Block content.
Enable Marketplace Block: Set to Yes for a preset block with a marketplace link and set the Heading and Content.
Marketplace Figures: Set the Count of Customers, Vendor, and Product with respective Content.

Registration Page: Add custom Headings and Subtitles on the vendor registration page.

Social Links: Add the social media handles or username of the social media accounts for links in the footer.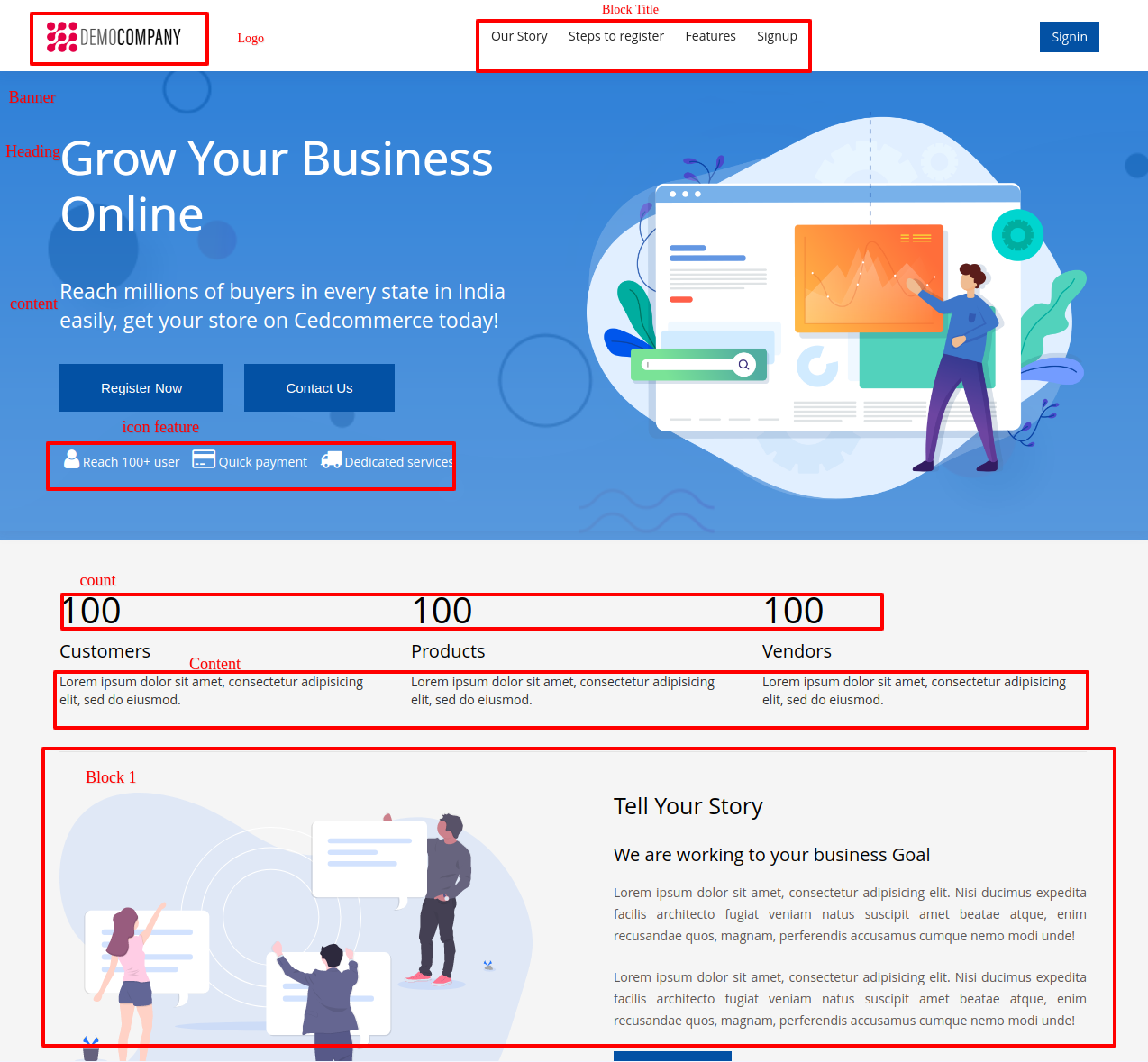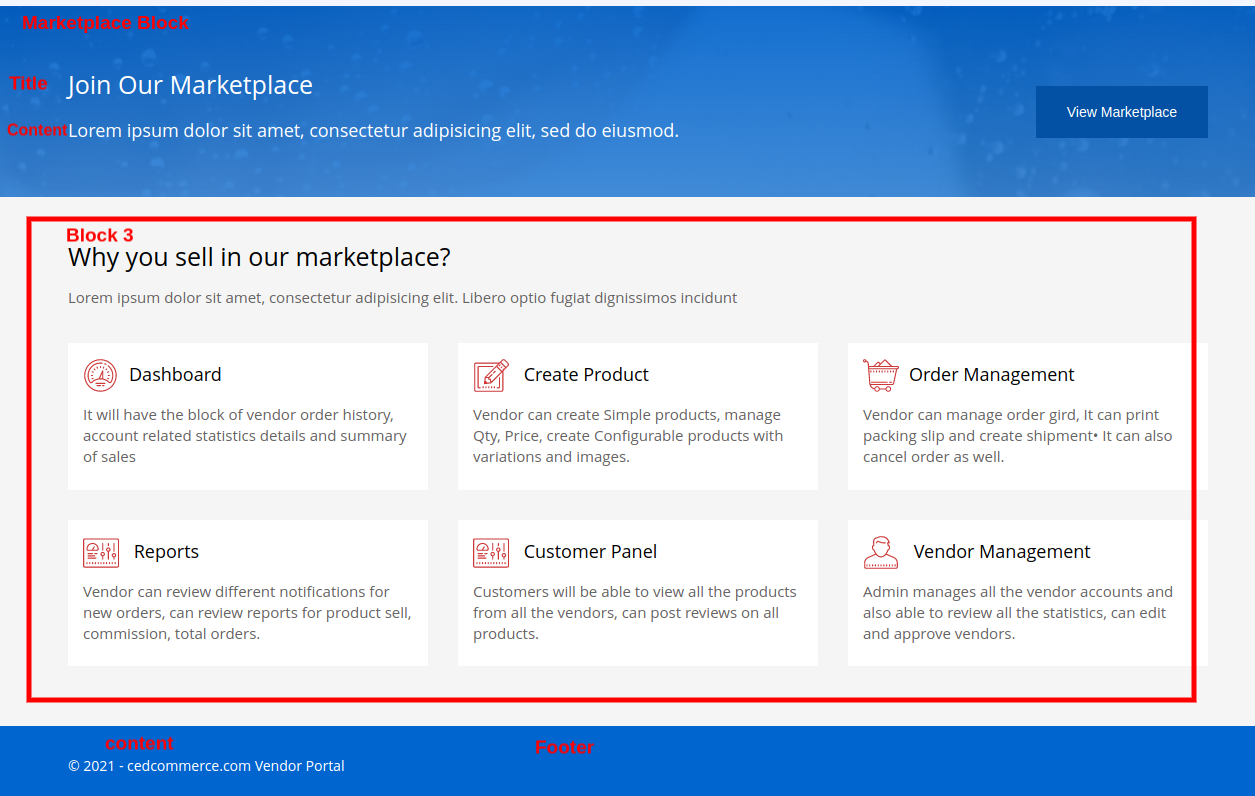 (Vendor Landing Page)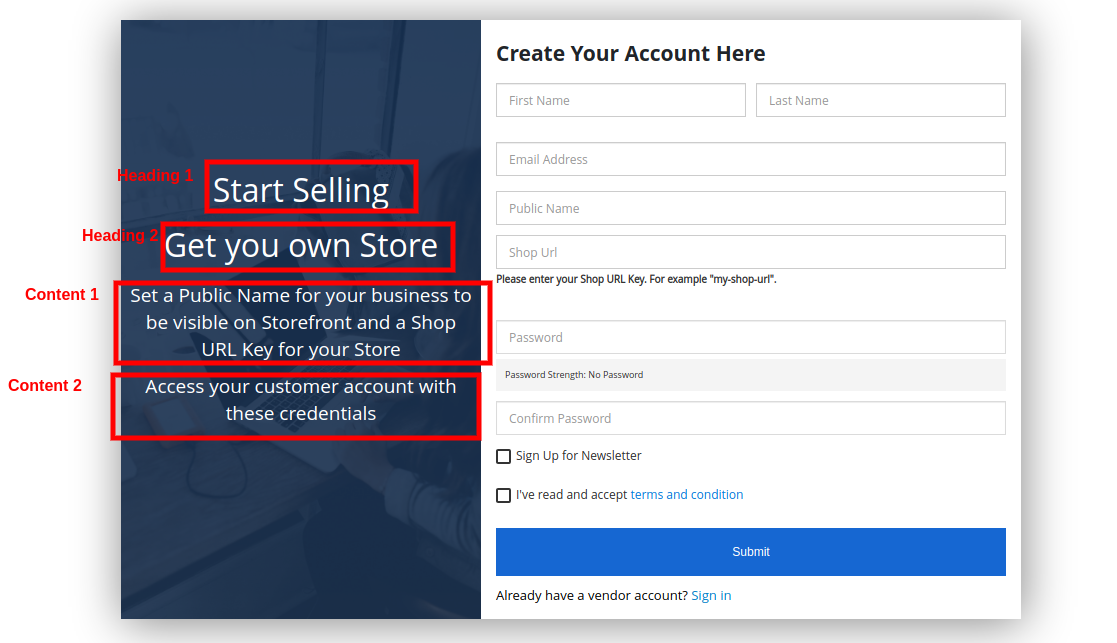 (Vendor Registration Page)
×