Transactions
Navigate to Delivery App > All Transactions to view all transactions of delivery boy payouts. Admin can filter the transactions with some fields such as Amount, Assigned to, Transaction ID & Order Id, etc.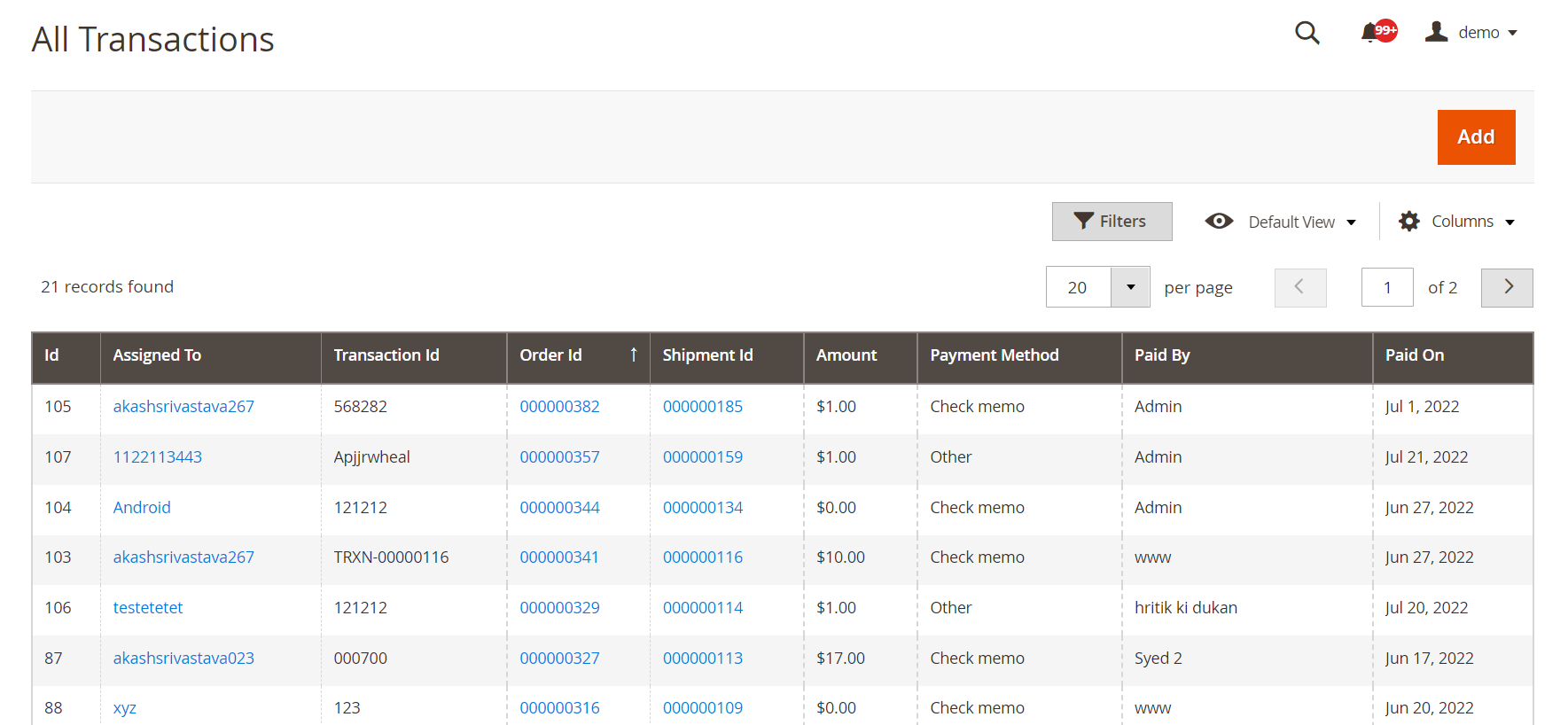 Admin can add the transaction to pay delivery boy by clicking on Add button.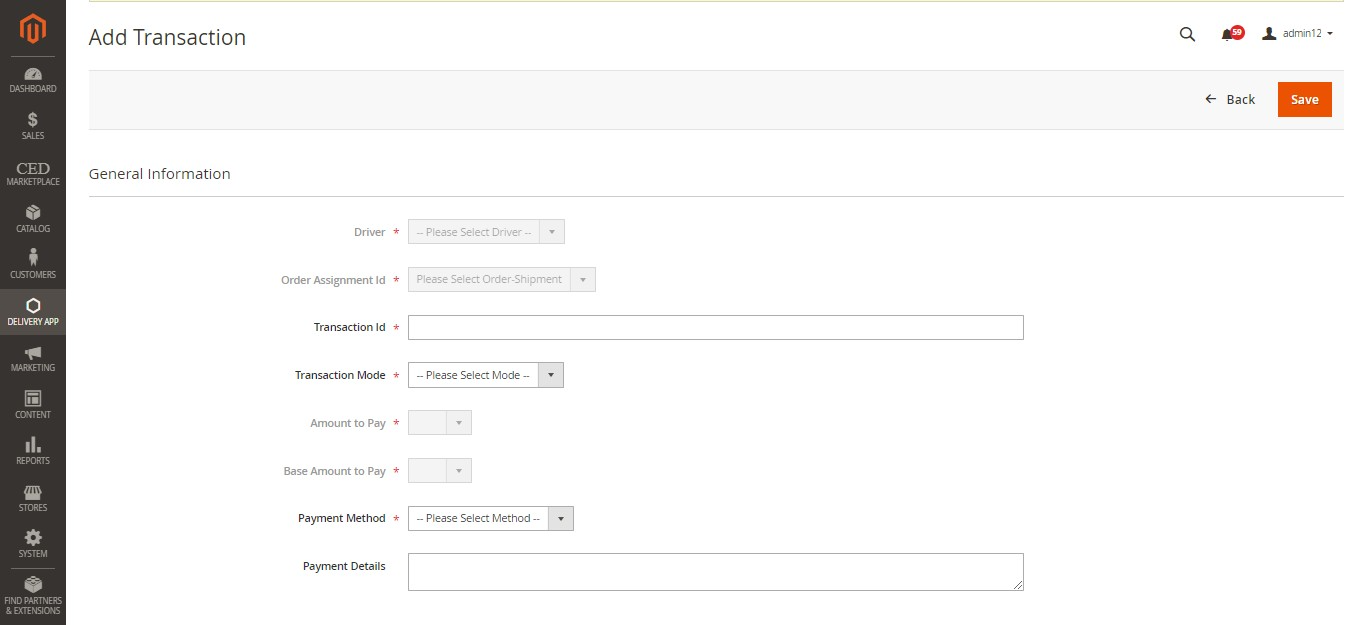 To add any transaction, click on the ADD label button, as shown in the above screenshot.

A page consisting of form will appear as shown in the below screenshot.

Fill out the form as per the requirement.

Next, click on the Save button.
×