Product Configuration
The section covers everything related to product sync, threshold inventory, brand authorization, and custom pricing. It consists of the following-
Product Sync – Here you can manage attribute synchronization from BigCommerce to the app. You check the given attributes to control the variant product upload from BigCommerce.
Allow Product Create – Whether you want to add a new product in the app automatically or not, the feature facilitates this.
Threshold Product Inventory – You can set a threshold limit for products to get instant notification whenever the inventory limit is equal or below the set limit.
Brand Authorization – Choose "Yes" if you had submitted a brand reselling authorization document to the Wish marketplace
Auto Mapping – Select "Yes" or "No" for if you want to auto-map your product attributes or not.
Product Custom Pricing – You can customize product prices either in % or fixed value when updating/uploading on the Wish marketplace.
Upload Variant/Simple Product – Select "Yes" or "No" for if you want to upload a variant product as simple or not.
Select Warehouse – Product(s) inventory and the shipping price will be updated on the Wish for the selected warehouse.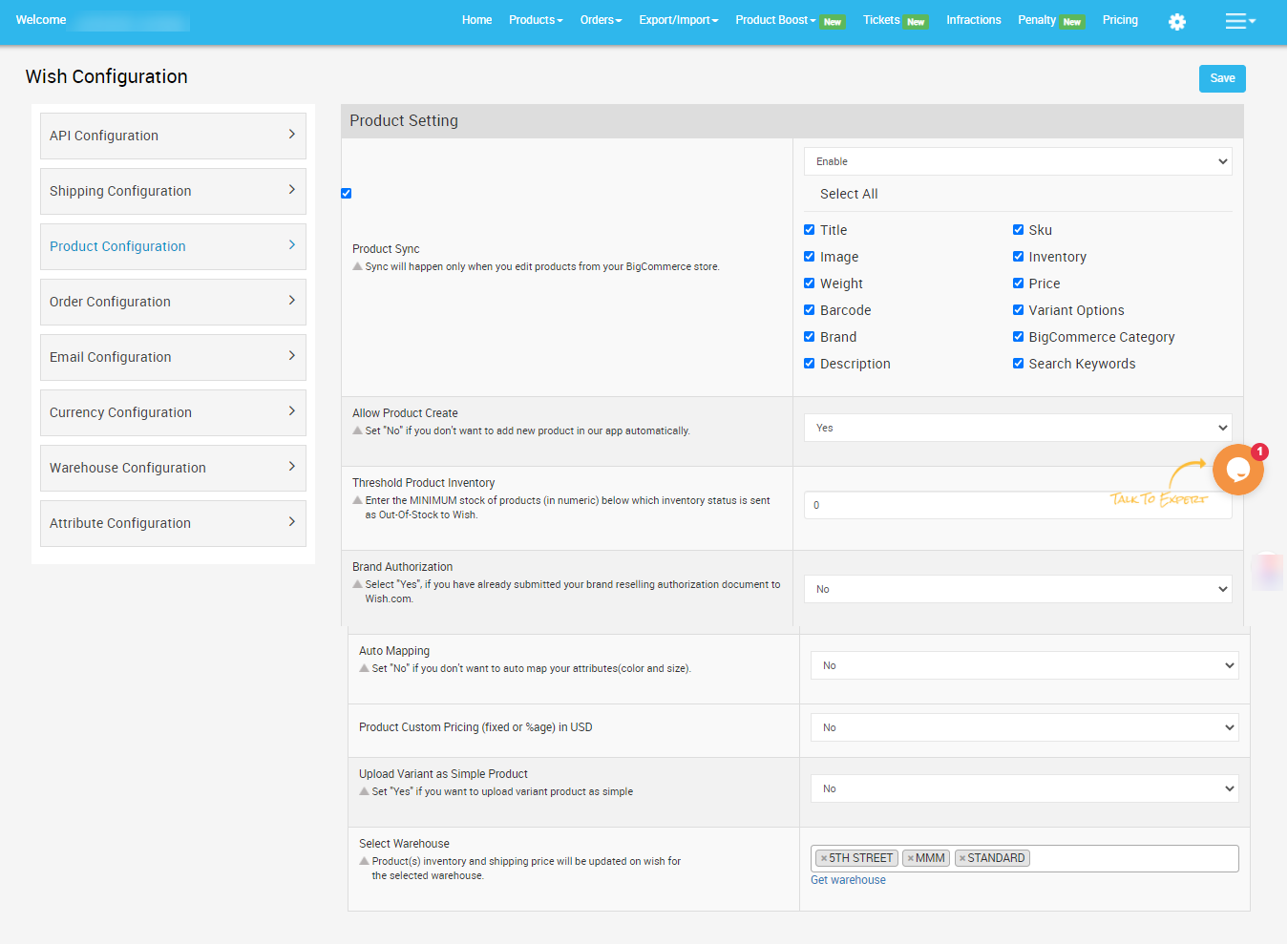 ×