Failed Order
The failed order section gives you complete information about any order that couldn't be fulfilled.
Orders fail when
You receive an order for an out of stock commodity.
If the ordered commodity doesn't exist on the BigCommerce store.
The admin at any point in time can cancel an order on Walmart from the app's failed order section.
How to manage failed orders?
Log in to your Walmart BigCommerce Integration App
Go to Order
From the drop-down menu select failed orders
Upon selecting you'll be redirected to the page containing details of the failed orders.
You can view or delete a failed order by clicking on the respective icons.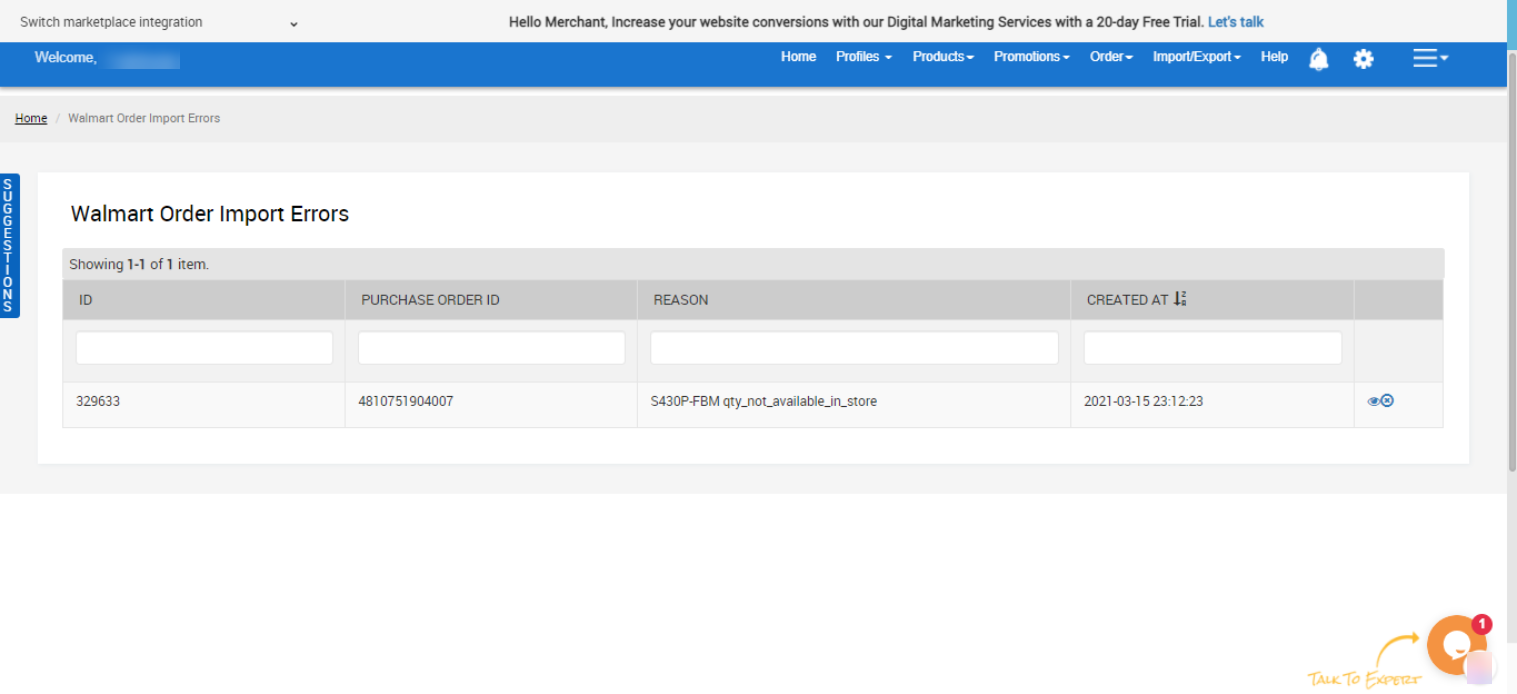 The failed order section will show you the following information
Product ID
Purchase ID
Reason (for cancelling)
Created at
You can perform an action from the extreme right end, which will provide you with options to either view the details or cancel the failed order from the app.
×