Facebook Settings
In Meta Setting Configurations, you can manage Price Update and Threshold Inventory as explained in the below steps: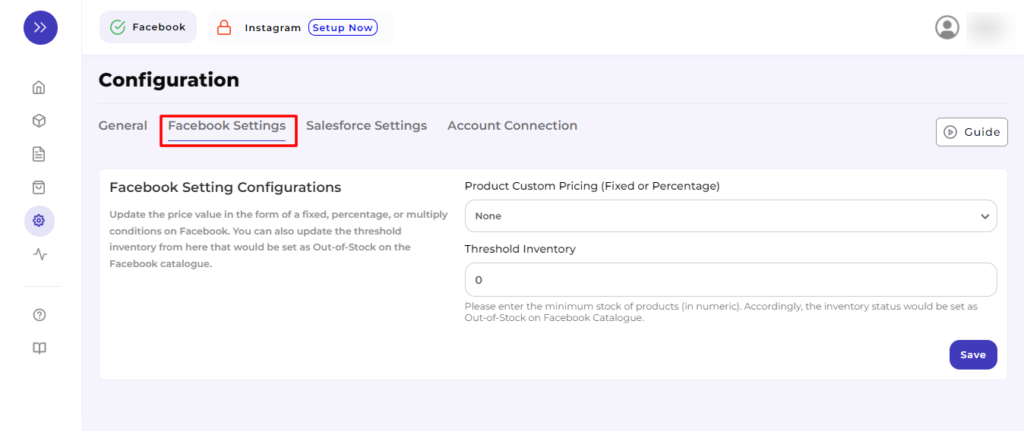 Step 1
Select "Price Update" from the dropdown options – Fixed Increment, Fixed Decrement, Percent Increment, Percentage Decrement, and Multiply.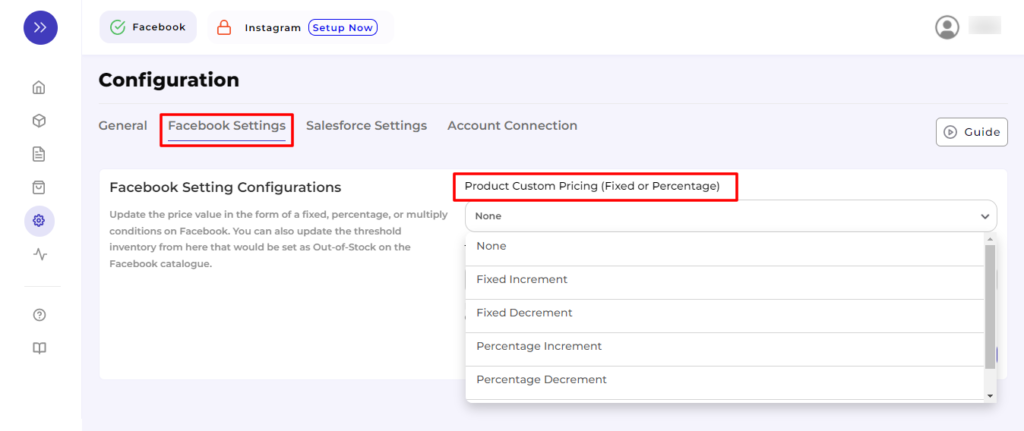 For a better understanding of it, we have attached a sample below: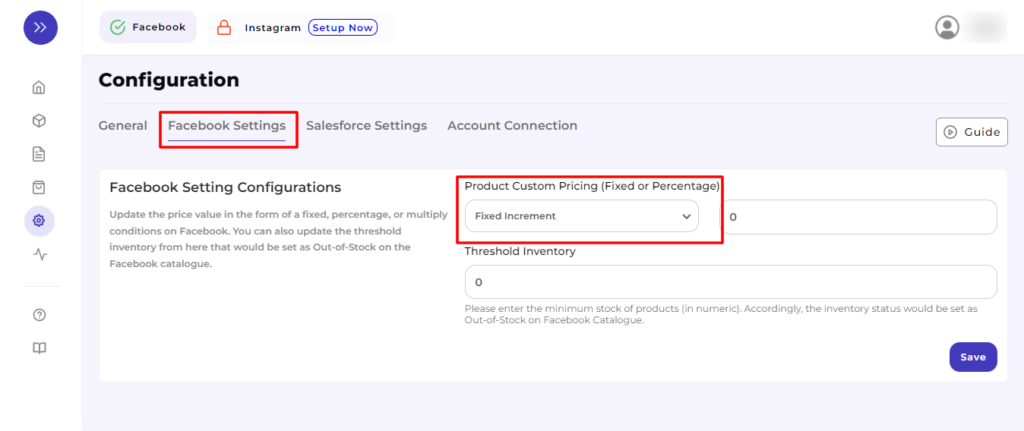 Step 2
Enter the value of the price to be updated.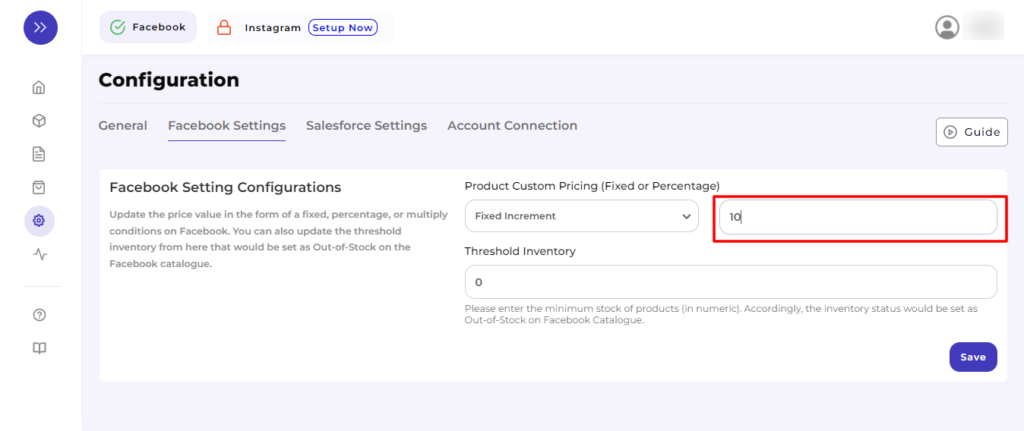 Step 3
Enter the minimum Threshold Inventory. By assigning the threshold value, you trigger product inventory on Facebook & Instagram Shops as out-of-stock.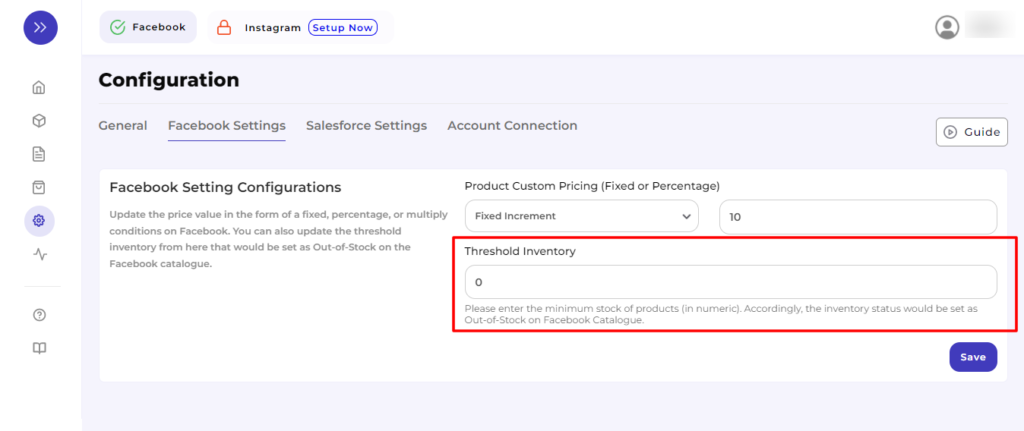 Step 4
Check the details entered and click on "Save."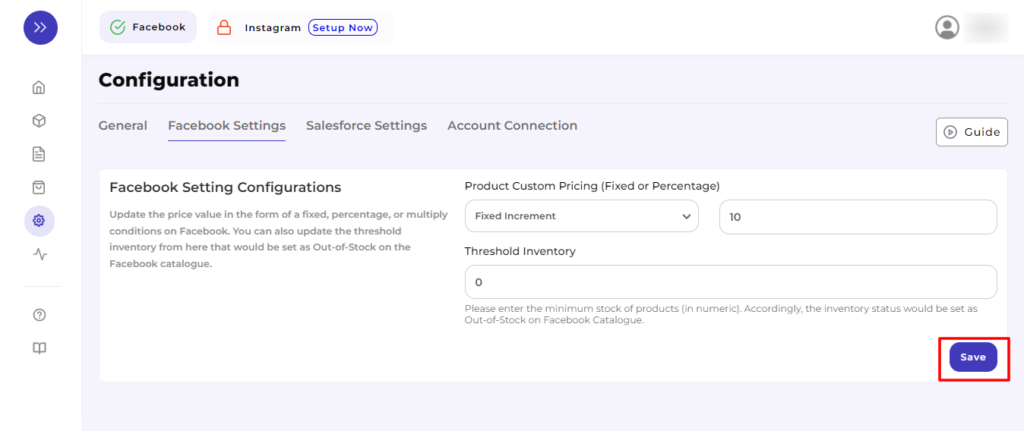 After saving the Meta Settings, you need to re-upload the products so that the changes made here reflect on your connected Meta Catalogue.
×