Failed Auto Shipment
The shipment that takes place via third party or Magento, when gets failed,  gets listed in the admin panel.
To see and manage the failed auto-shipment,
Go to your Magento admin panel.
On the left navigation bar, click on Wish Integration and then you can see the menu as: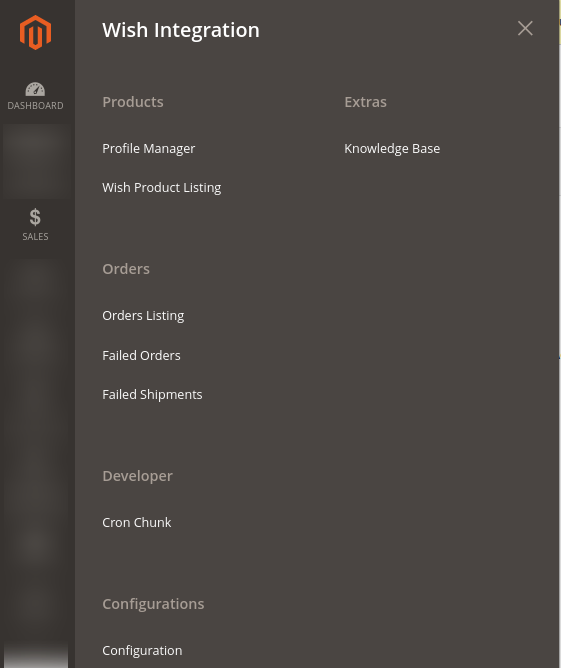 Click on Failed Shipment and you will be navigated to the page where you can see the failed shipments listed as:

Here, you may see the failed shipments and you may take the action of deleting them as well.
To delete the failed shipment,
Select the failed shipments that you want to delete.
Click on Actions on the upper left side of the listing. The option of deleting shipment will appear as:

Select Delete.
Select OK when a box appears asking you to confirm your action of deleting shipment(s).
Shipment(s) will be deleted.
×