Payment Cycle between Vendor, Admin & User
Payment cycle between Admin, Vendor, and Customer.
Once the order is placed by the customer, it will go to the vendor panel and admin panel, now the vendor can check the status of the order placed, and the admin can approve the order placed and payment and commission distribution between them.
Vendor panel; vendor can see the order placed in the order section but the vendor can not approve the order, it is only the admin can do.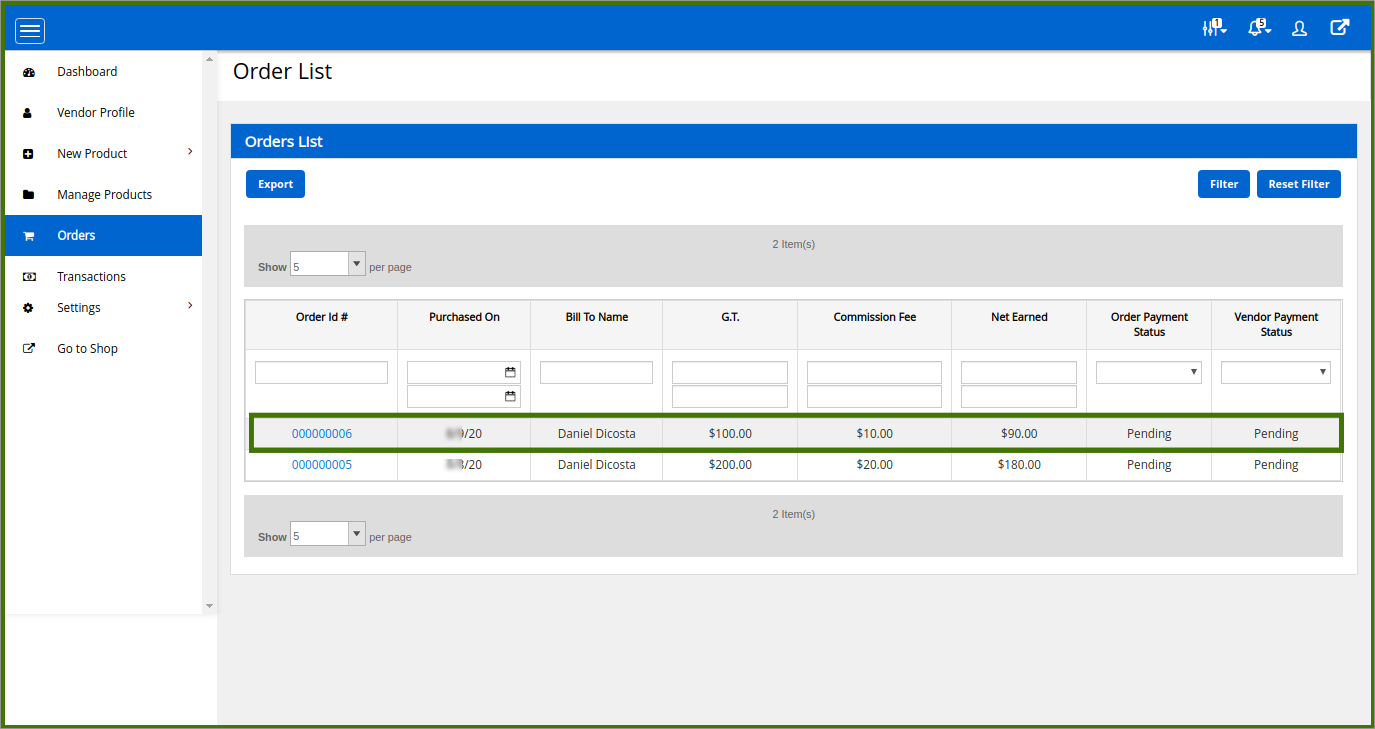 Admin Panel; Admin can check the vendor order details in the vendor section, for more information refers to admin and vendor section of this guide.

Click on the order id to see the details of the order placed, the order details show the information, now admin generates the invoice for the customer, once the invoice is generated, then the vendor will be able to get the payment and commission set by admin.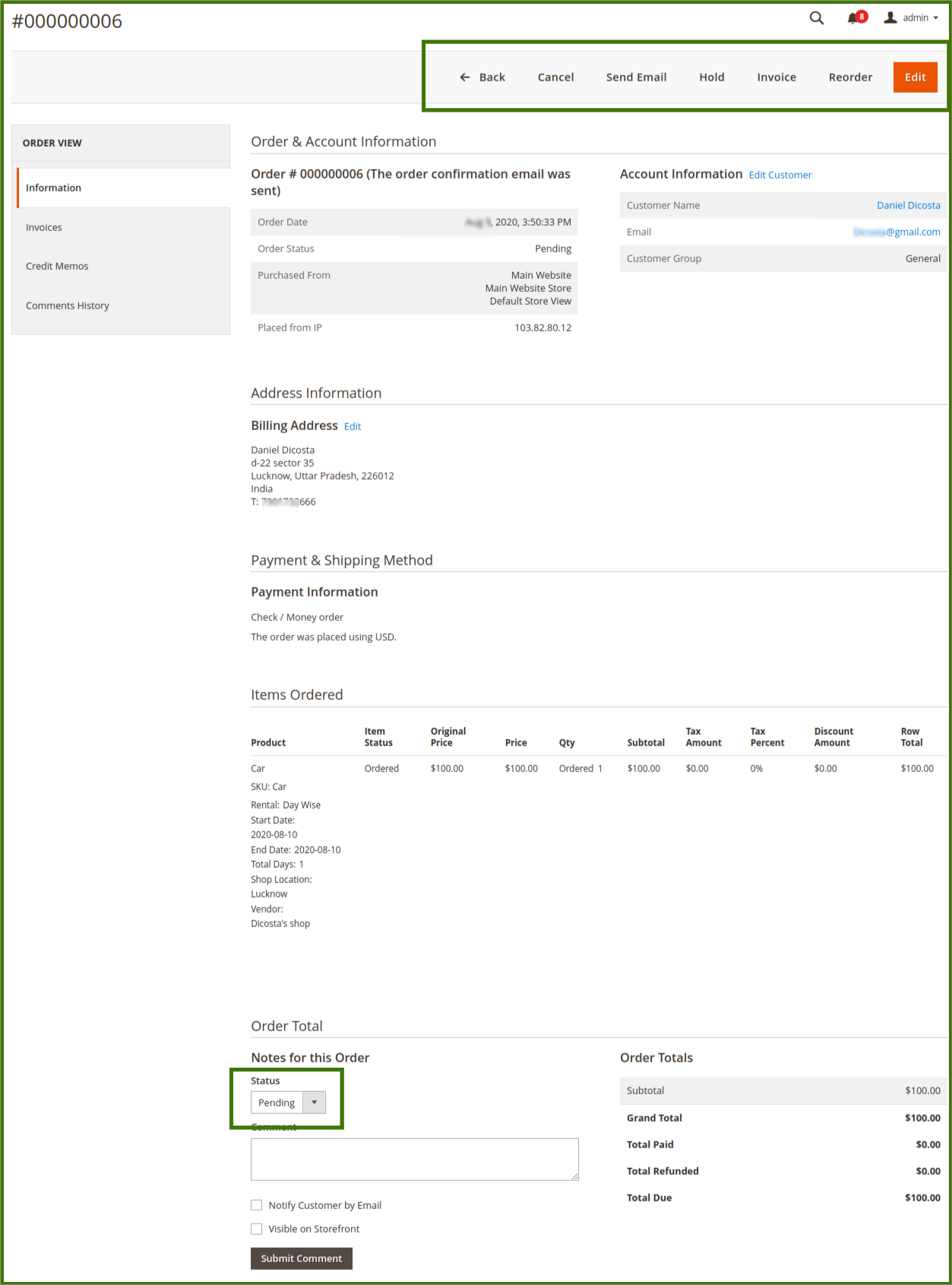 Refer to the below images for more clarity on steps.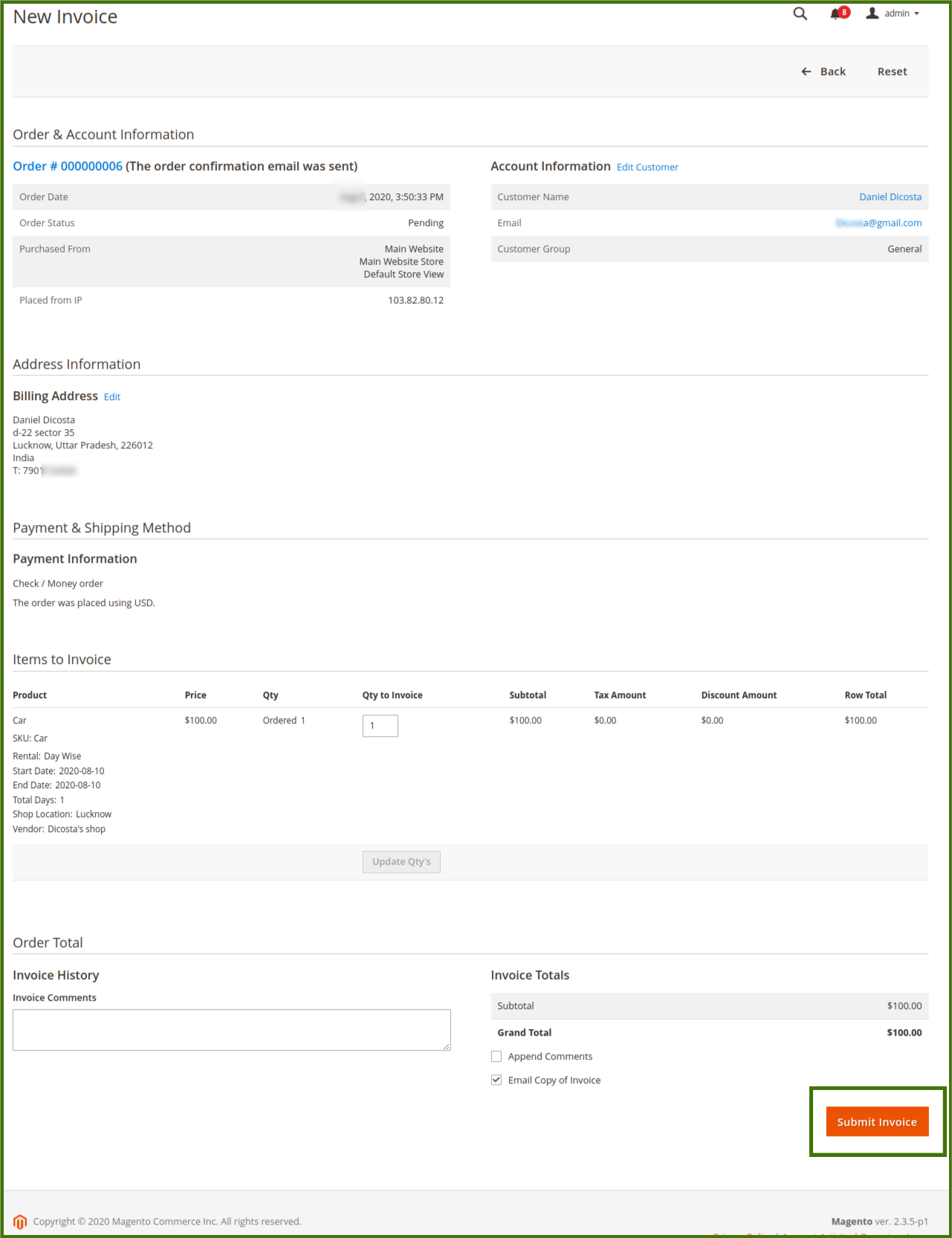 Once the invoice is checked and submitted by admin, the status of the payment cycle received from the customer side is now completed and confirmed by admin, now it will redirect to the order section page.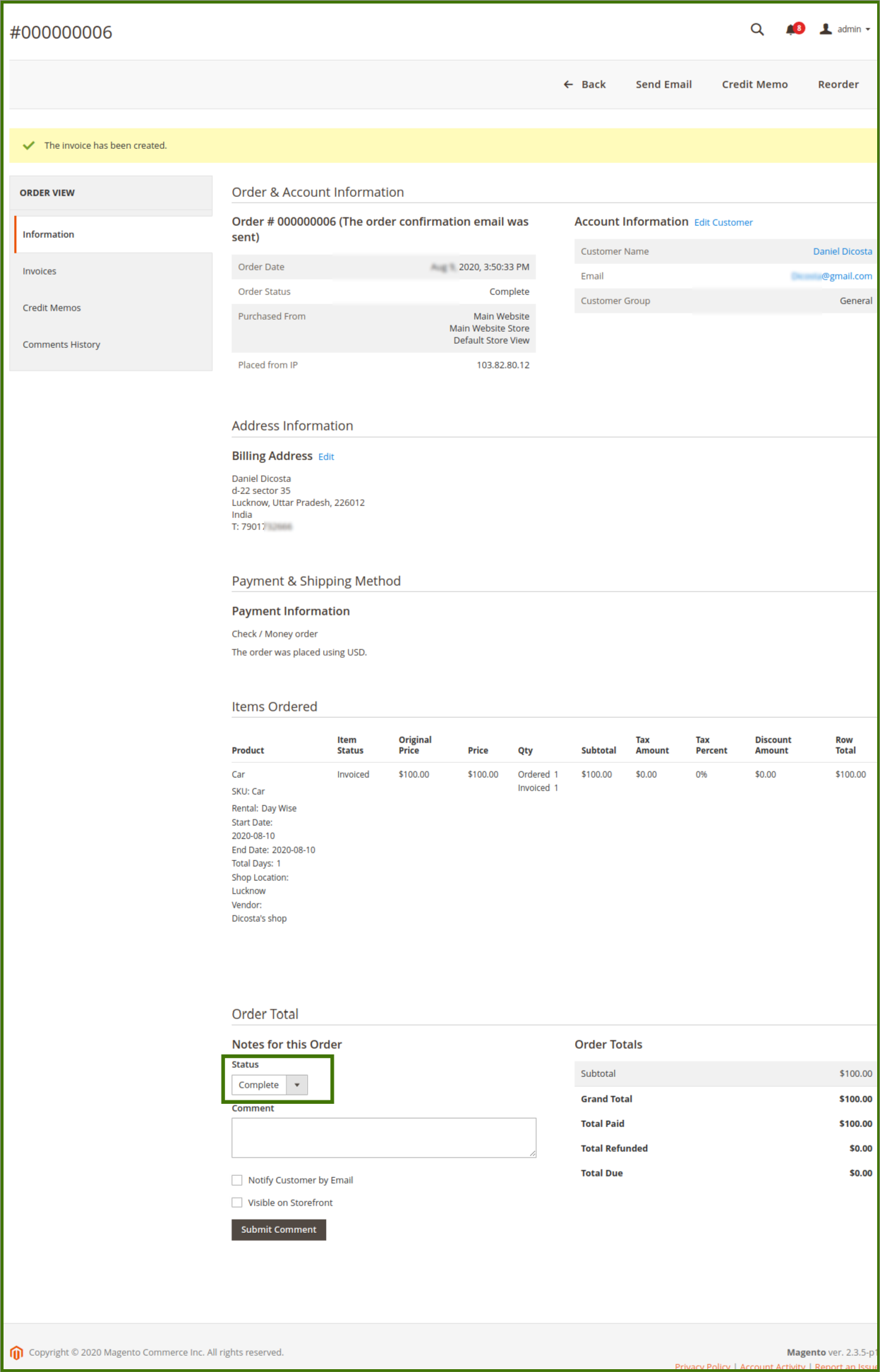 Once the customer payment order and invoice are confirmed by admin then pay now option will be available for the vendor, now admin can pay to the vendor after deducting commission, by simply click on pay now, it will open the vendor payment page.

The Vendor payment selection page will show the details added by the vendor at the time of registration, admin confirms the detail and makes the payment.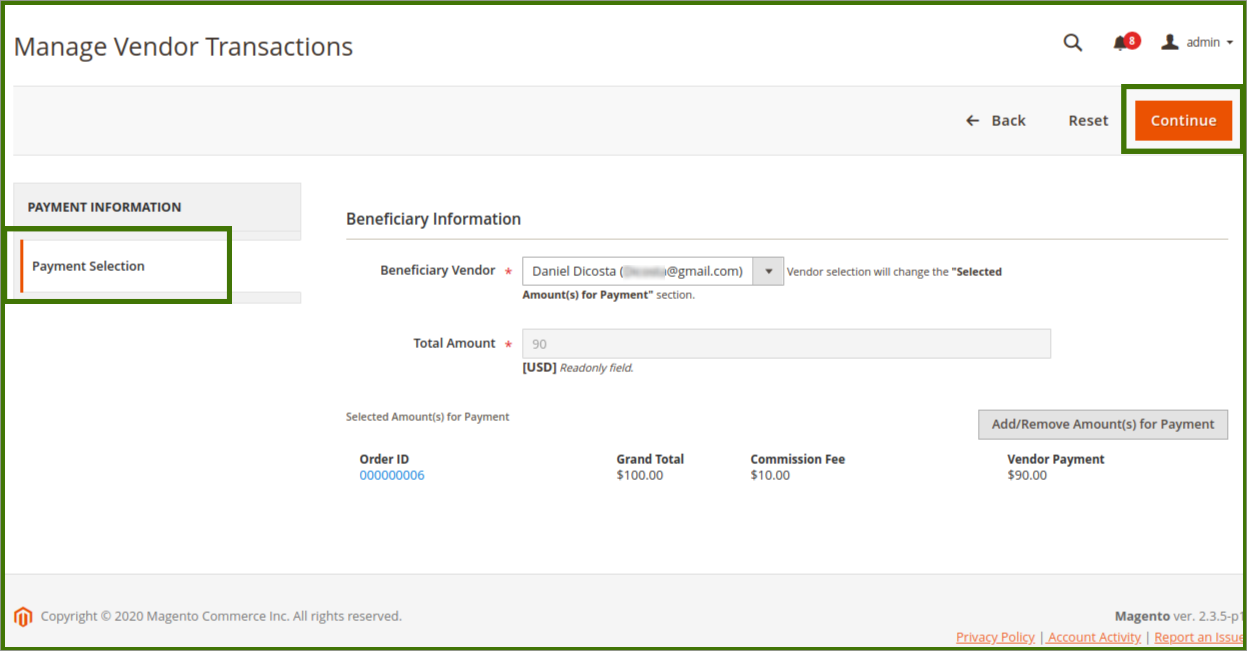 After payment is done, the admin can see the status of the vendor is now paid.

Similarly, the vendor can check the details of payment on the vendor panel order section refer to the below image.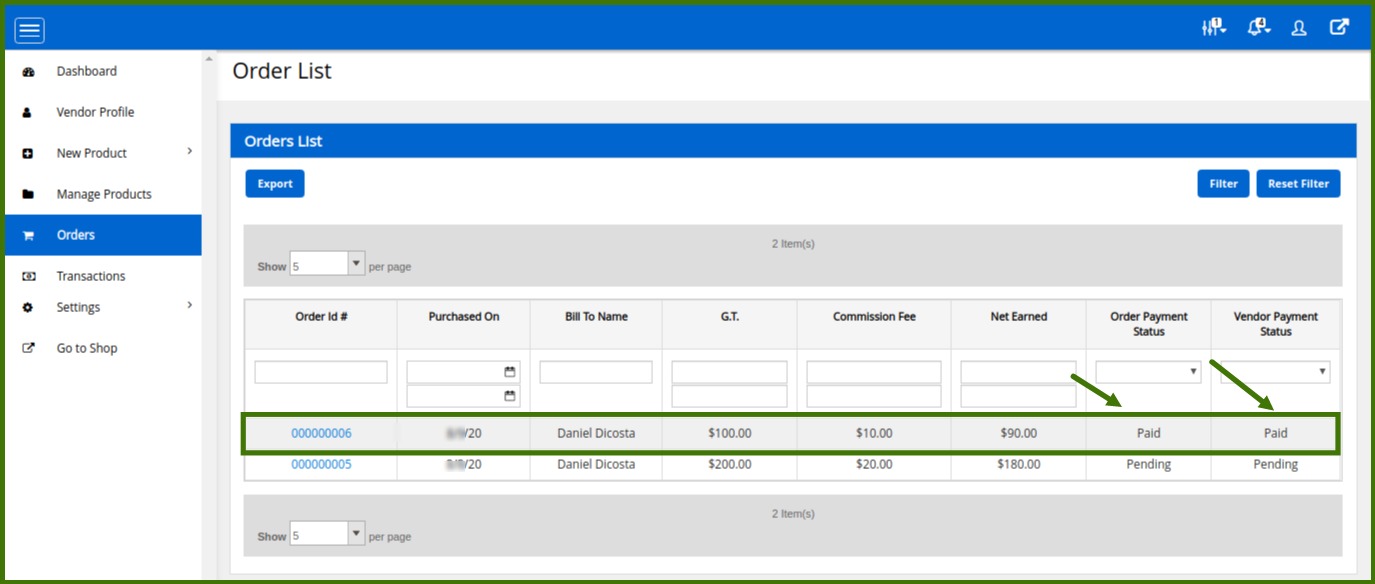 The payment cycle is now complete.
×