MANAGE DRIVER
  On clicking the Manage Driver Option, It will navigate the admin to the Manage Driver page as per the below image.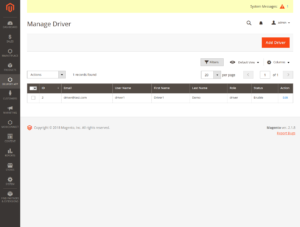 Admin can see the list of Driver they have with them and can Manage them easily with the help of there Unique Id
Here, Column is used to manage the Column present on the page (whether to be shown or not). It will look like the below image.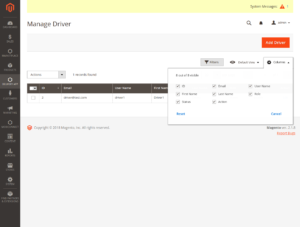 For Adding a New Driver, Click on Add Driver it will open a new page as shown in the image given below.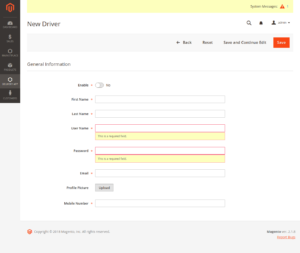 Here, an admin has to fill the details required for creating New Driver. A Field that contains (*) are the Required Field. After Filling all the Details Click the Save Button. It will Successfully Create a new driver.
For Updating the Existing Driver Click on "Edit" button located in the last column of all list, saved information will be autofill in the form. Make changes then click on the Save Button as shown in the image below.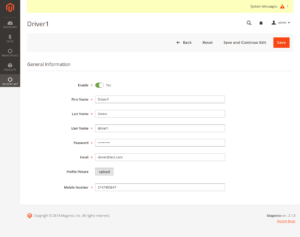 There is Filter option present in the Manage Driver page which is used to search specific Driver with the help of Name, ID, Password, Mobile Number. Filter Page will appear as shown below in the image.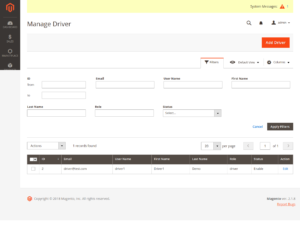 For Deleting Specific Driver Select the Driver, click on Action->Select Delete From DropDown as shown Below, It will successfully Remove that Driver from the List.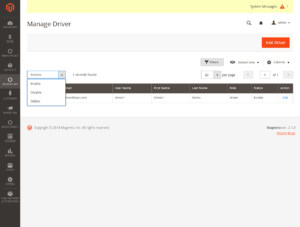 ×