The order says unable to reserve inventory
Sometimes, you come across a situation where in the order section, you happen to have a status as "Error" and a message as "Order not created on Shopify".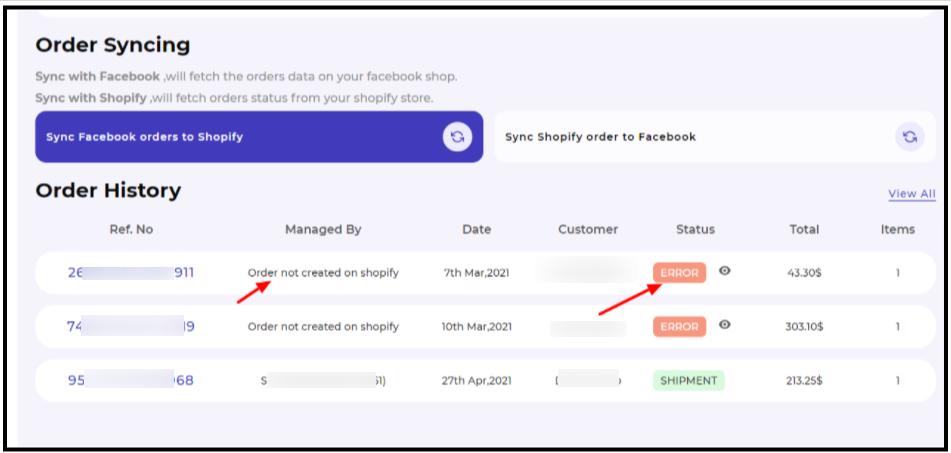 This type of situation arises when your order placed does not contain any inventory in your Shopify store.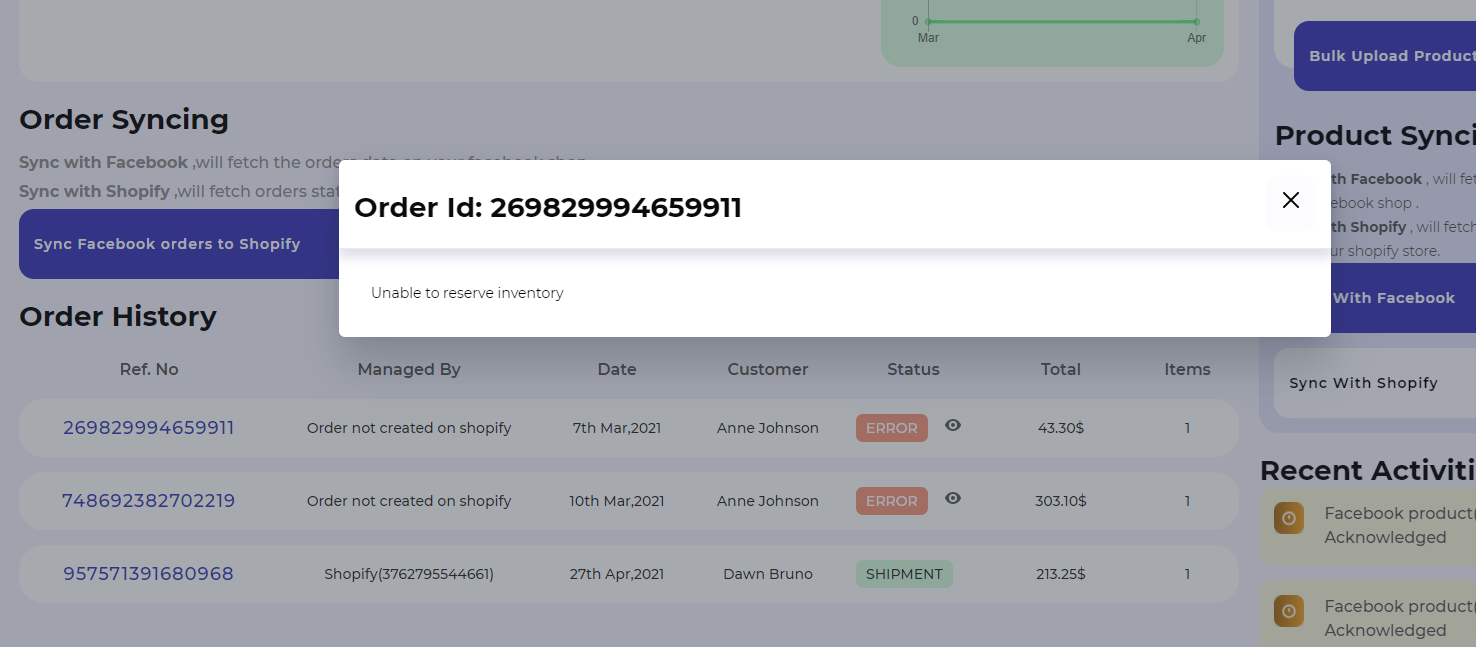 Solution:
For this, you simply can add your inventory in your Shopify store for the product. Doing so would automatically show the orders in your app.
×