Step 2: Select your Facebook Product Catalog
A Facebook catalog is a container that has information about products that you wish to promote or sell on Facebook and Instagram.
Select the catalog in which you want to upload product(s). You can also create a fresh product catalog by clicking on Create New Catalog.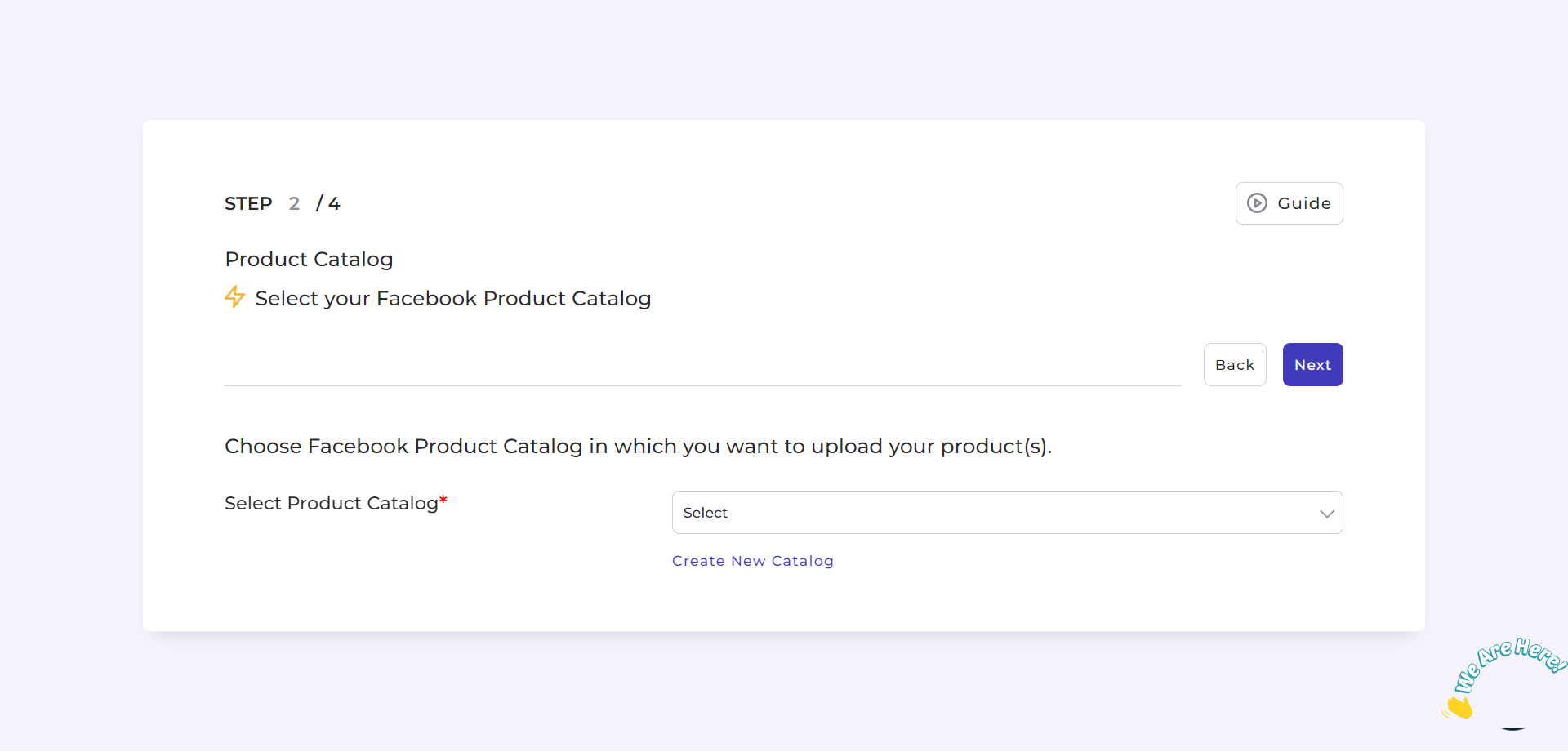 ×