Select the Facebook pixel to connect with the website.
The Facebook pixel is an analytics tool that allows you to measure the effectiveness of your advertising by understanding the actions people take on your website. You can use the pixel to make sure that your ads are shown to the right people.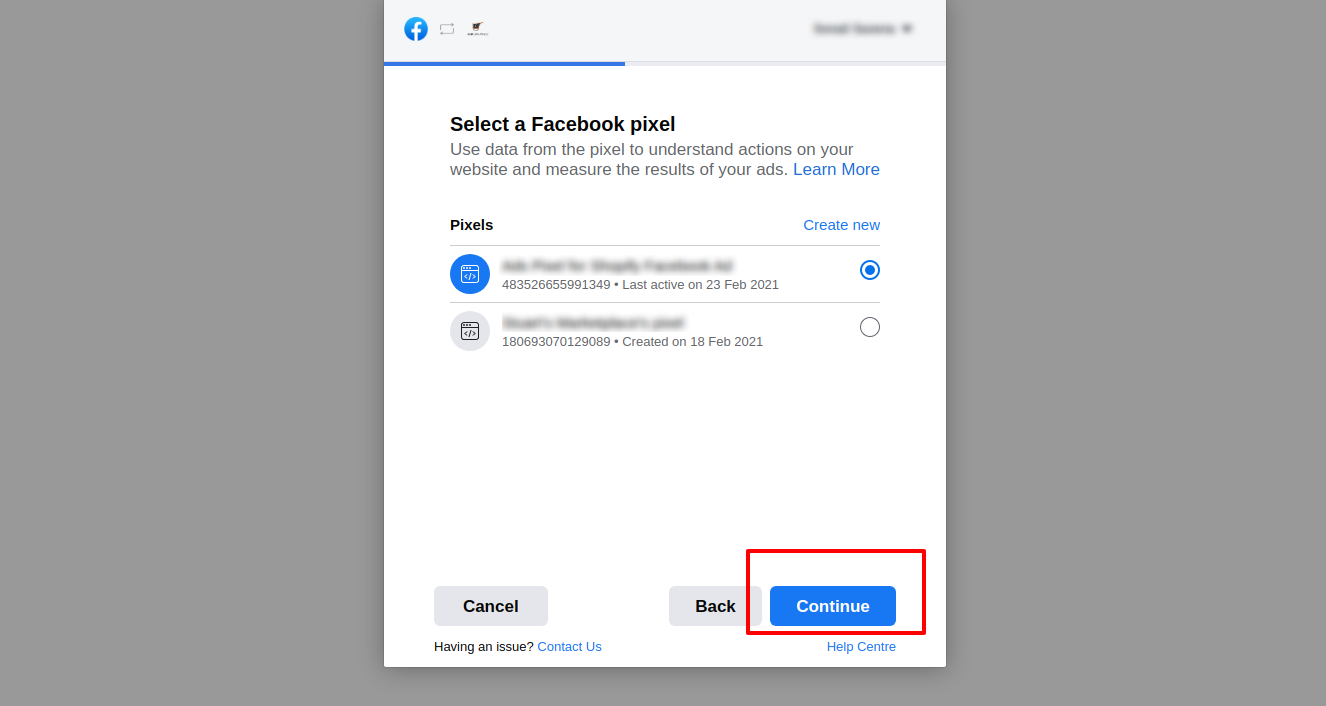 Facebook pixel helps you get to know how your customers are interacting with your products and measure the results from your end.
Among the list of Facebook pixels, select your preferred choice and click 'Continue' to move ahead. OR

You can create a new Facebook Pixel by clicking on 'Create new.'
After entering all the details related to the Business Manager account, Facebook Page, Product catalog, Ad account, and Facebook Pixel; click on Continue. You will again see the screen of Confirm Setting. Click Continue to move forward.
×