Order Tab
You can easily receive all the orders placed on Facebook commerce surfaces i.e. Facebook Shops, Page Shop, Instagram Shopping, to your app, and then on the Shopify store.
This tab enables you to manage your orders, acknowledgments, cancellations, and shipment. The status for each of them is reflected on Facebook Shops, and Instagram Shopping all in real-time.
All the sellers having their business setup in the US, can manage their orders through the app. You can manage the status of your orders, its acknowledgment, payment issues, etc. from a centralized location.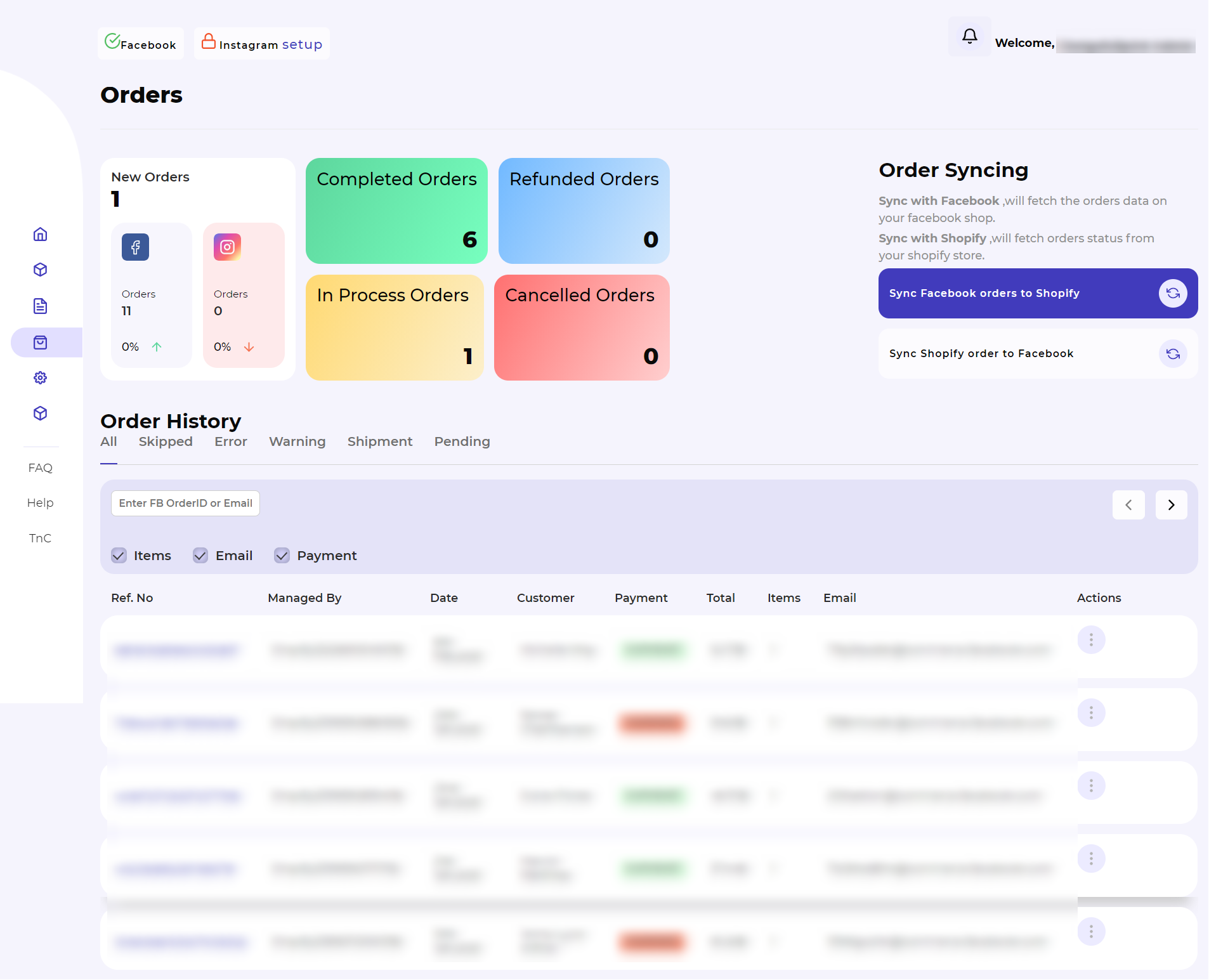 The app facilitates you with this important information that you can view from a single dedicated panel.
Reference Number:  This column explains the details about an order in the form of a Facebook Order ID through which the order has been placed.
Managed By: This column shows who is managing that particular order. You can either manage the order through the App or by Shopify.
Emails: The column of email-address shows the email addresses of the buyers to reach out to them when needed.
Payments: This is the amount that a buyer pays for an order displayed beside the email address.
Quantity of products: The quantity being ordered is also displayed in the app.
Status of order: The status of the order is displayed that signifies whether the order is in a pending state, shipped, or canceled.
Action: You can manage and view the orders by clicking on the "View" option from the Action tab.
When you click on "View" you can get complete information about an order. As soon as you click on "View", you will be informed about the details of an order, its status, price, and seller's information.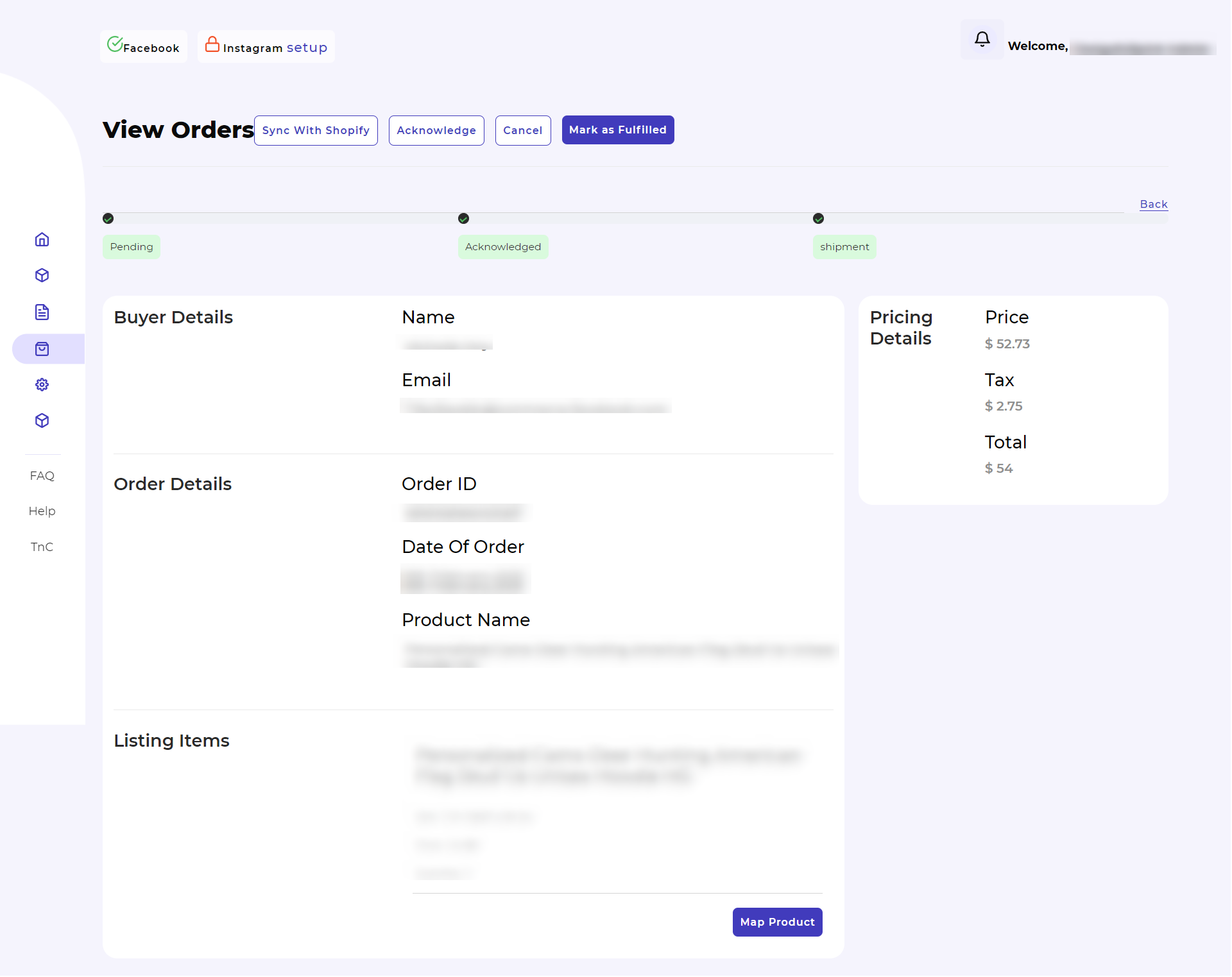 Different order statuses reveal the true condition of the orders placed, as:
Pending: The order is pending, it is yet to be fulfilled.
Skipped: Order skipped from the panel, need to be acknowledged.
Error: There is an error in the order creation.
Canceled: The order has been canceled.
Shipment: The order is in shipment.
Besides, this, you can also view:
Buyer's details
Order details
Listing items
In this section:
×