Manage your General Setting
This tab shows the "User Details" that include the Username and the email address that you used while connecting to the app.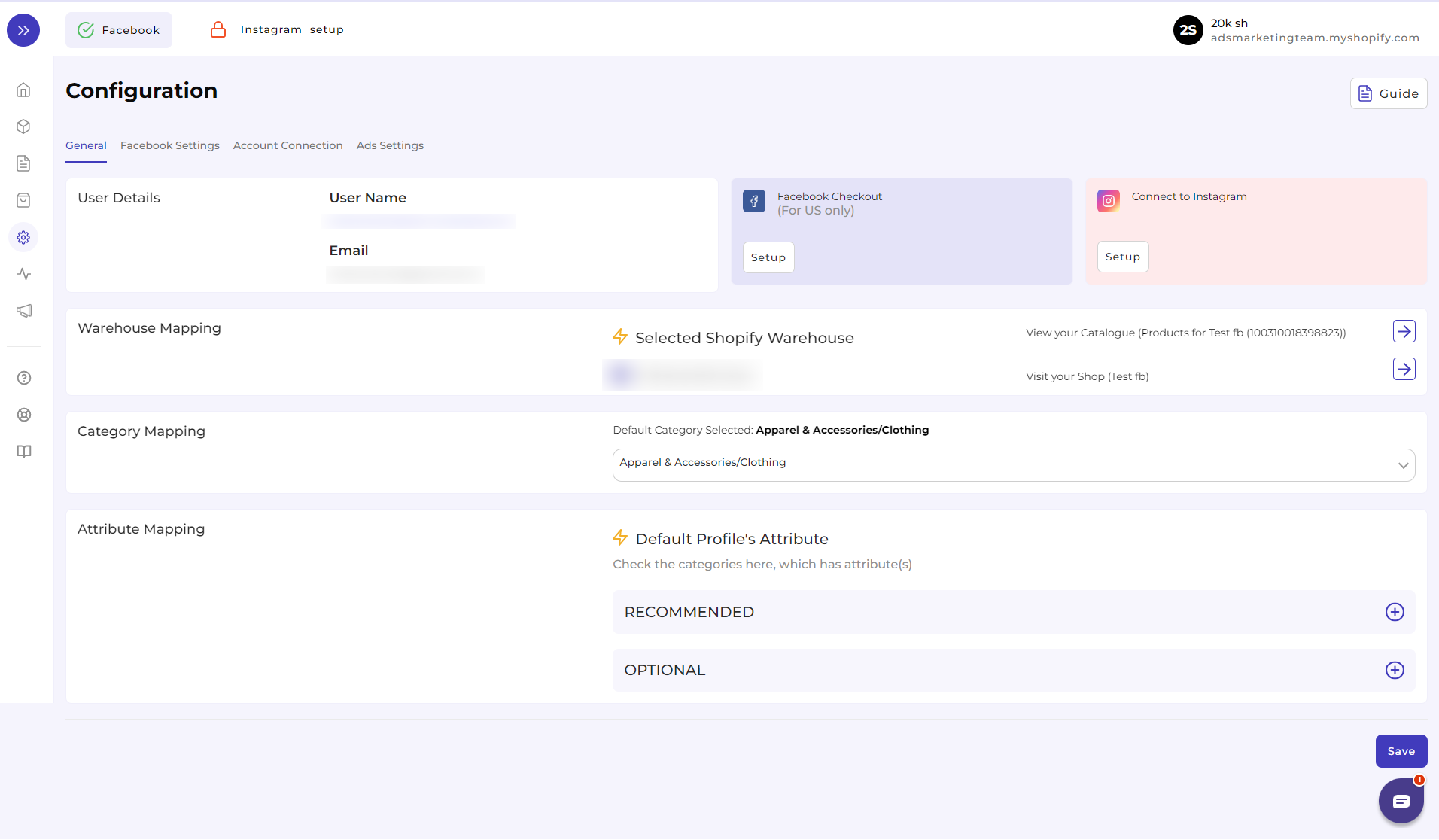 Also, the later section reflects your "Default Profile" that includes your location mapping and category mapping.
The default profiles furnish various information related to your "Warehouse Mapping" on Facebook.
Email address: The email address you are logged in from.
Warehouse address: The chosen address for your shop.
Status: The current status of your account.
Catalog: The attached catalog.
Shop: The connected Facebook Shop
Commerce: The Commerce Manager account.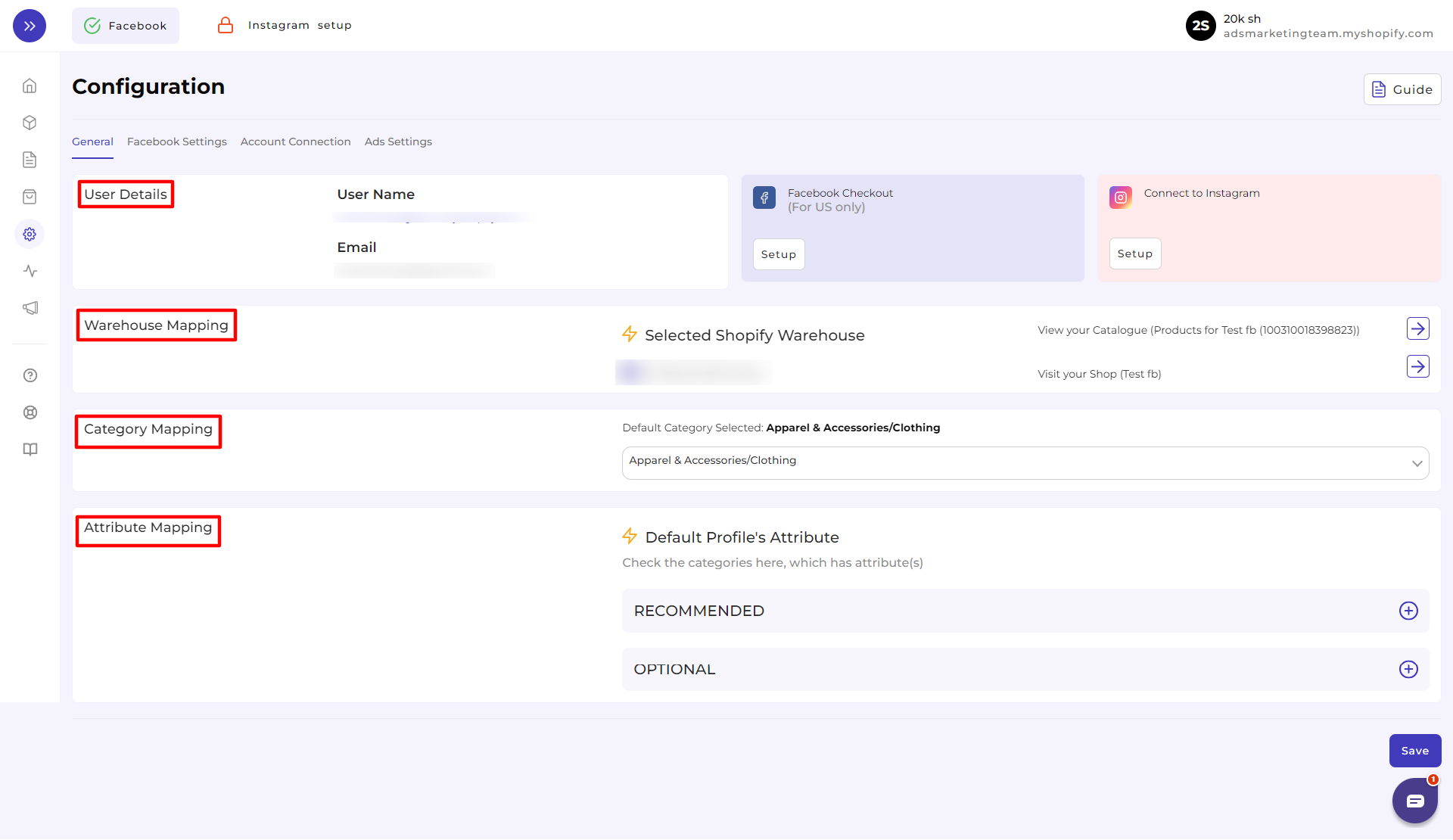 The "Category Mapping" section reflects the selected product category, you can choose/change it from the drop-down menu and click on the "Save" option.
×