How to map skipped orders
While checking for orders in the Order tab, sometimes, your order is in Skipped stage, and in the Managed by; your order is displayed as Order not created on Shopify.

This type of situation arises when:
Your product is not present in your Shopify store. Or
Your product is directly created on Catalog manager.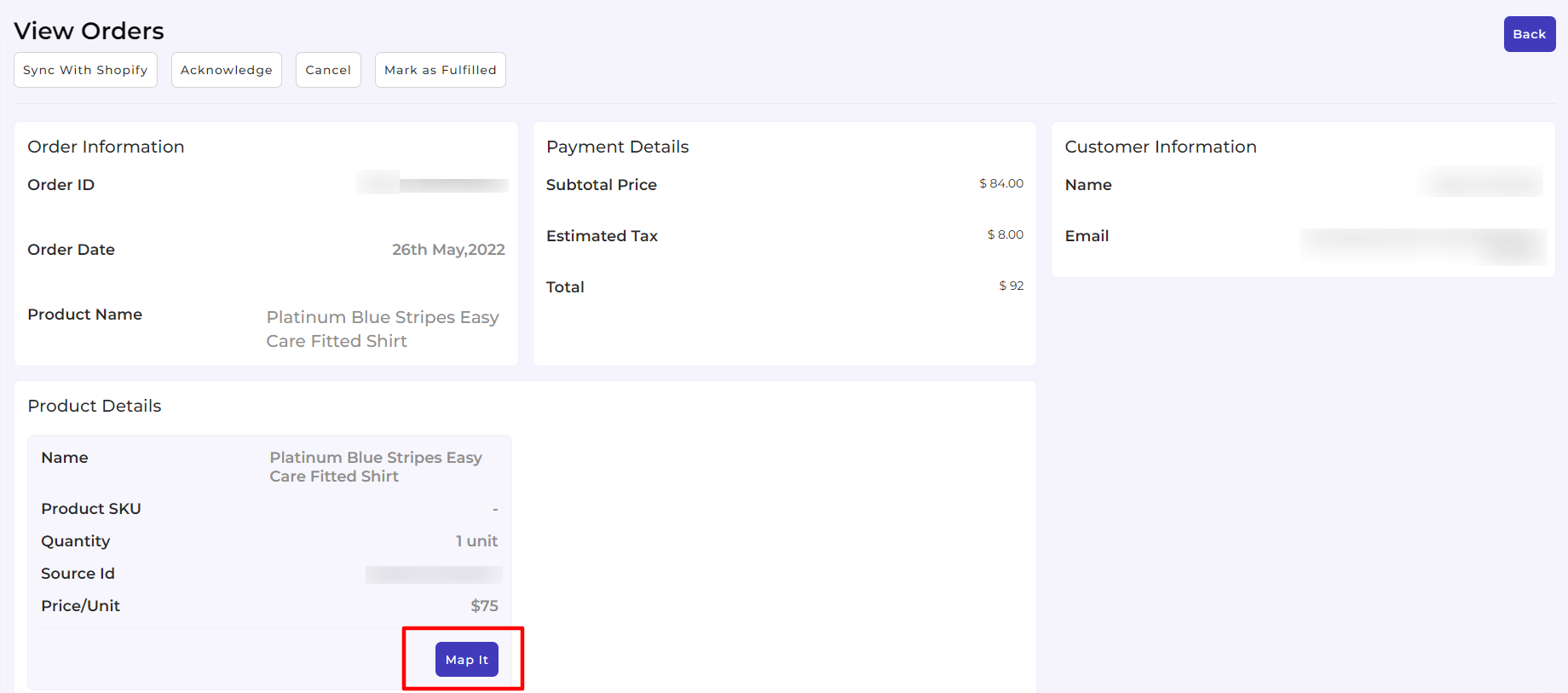 In this situation, you have to map your orders. To do so, you can:
Find a product from the Product section of the app through which you want to map the order.

Open the Order you want to map.
Click on Map and enter the Title of your product with which you want to map the order. OR

Enter the SKU number with which you want to map your order

Click on Map, and the order will automatically be created on your Shopify store.
Note: The product for which the order has been placed should have an inventory
×