How to Manage Skipped Orders?
The order is in the skipped status when:
The order is placed on Facebook Marketplace, Facebook Shops, or on Instagram Shopping but the product is not available on the Shopify store and has been directly created on the Marketplace or Instagram Shopping.
The orders which are in the "Skipped" state, can be managed by mapping the products for which the order has been placed to the available product on the Shopify store.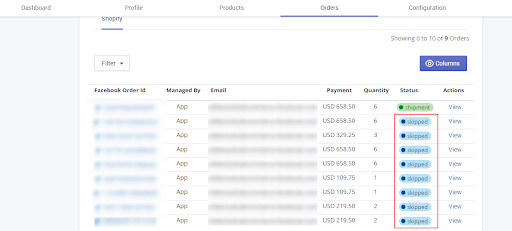 Order Mapping
This feature enables you to map the existing product on the App with the product for which the order has been created.
To do this,
Click on the "View" option.
On the next window, locate the "Map it" button to map that product.
After you map the product, you can then "Acknowledge" the same from the App to manage it from Shopify.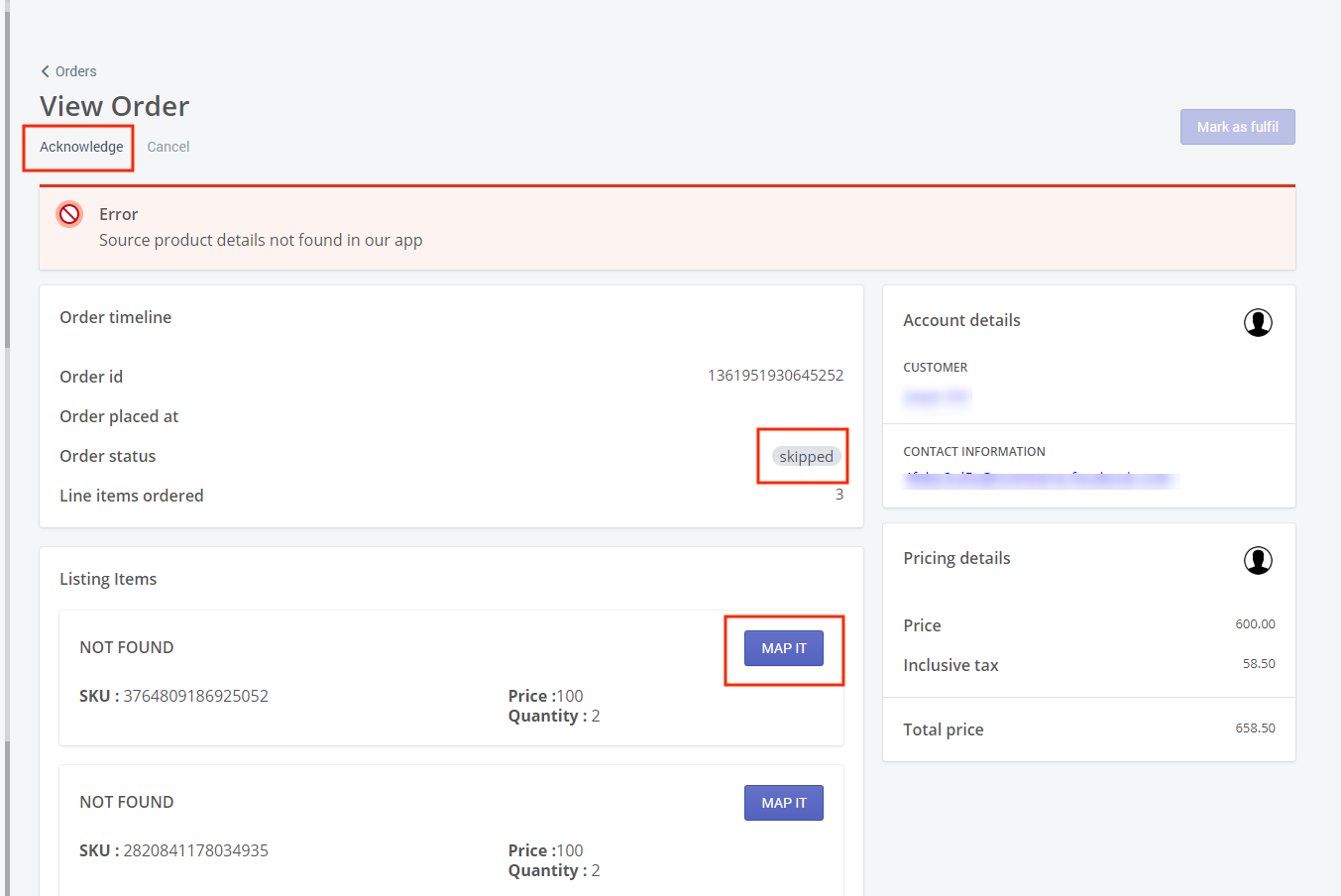 ×