2.2.3.3.

Facebook Page where Catalog is Unavailable

↑ Back to Top

In the same tab, you can view options of 'Catalog Unavailable.' This option appears in case you haven't connected your catalog to your Facebook Page.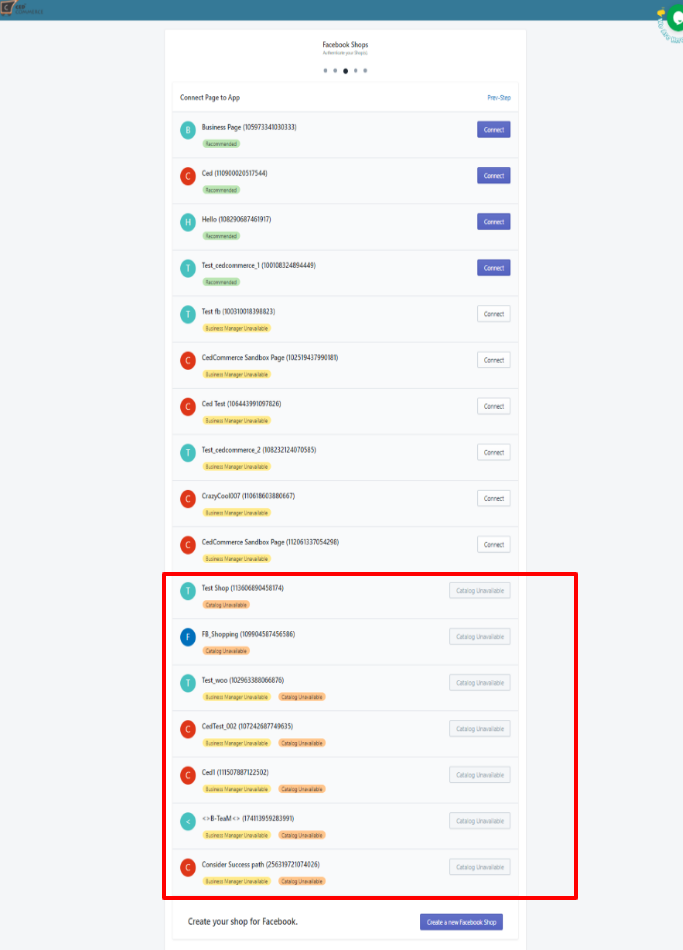 To connect a catalog with your Facebook Page, you can click on the 'Configure catalog.' or you can create a new catalog through Commerce Manager and connect it through the app.
×