Facebook Page Recommended by the App
You can view a Facebook Page with an option of 'Recommended' which states that this page is recommended by the app. Selecting the recommended option means you can create your Facebook Shop without much of a hassle and sell effortlessly on Facebook Marketplace and Instagram Shopping.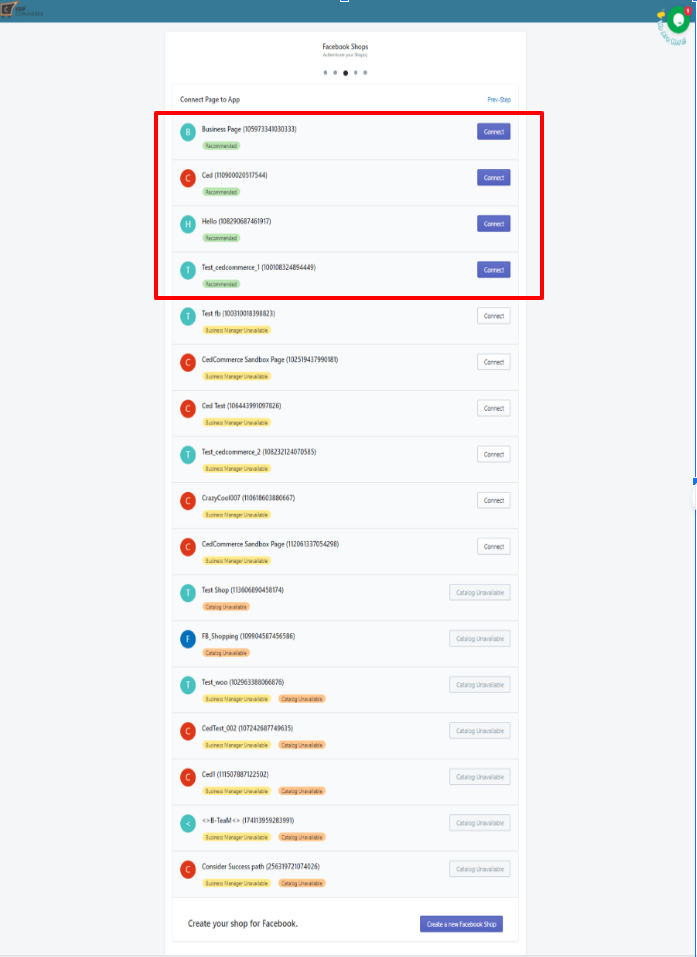 After selecting this page, you will be redirected to the 'Authorization' stage where you can the following window will appear. From the window, you can view your eligibility criteria for Catalog setup and Order Management.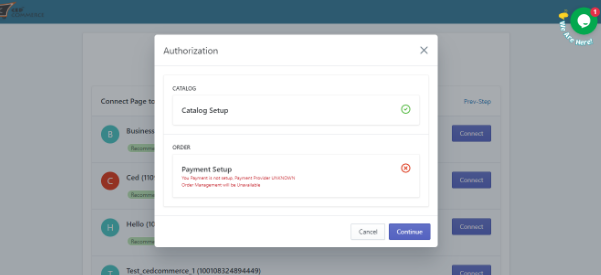 If you are a US seller, you can establish your shop on Facebook and Instagram and have a checkout option by fulfilling the 'Payment Setup' requirements.
If you are a Non-US seller, then you can connect with Facebook Page Shops and sync your Shopify catalog with the Facebook catalog.
×