Create a Prospective (Audience Building) campaign
If you are new on Facebook and Instagram, wanting to build a prospective audience for your business. You can opt for this type of campaign.
In order to set up a Prospective campaign, you have to:
Enter your Campaign Name.

Select Budget type.

You can choose between a Daily Budget and a Lifetime Budget.
The daily budget is the average amount that you indicated you are willing to spend on a specific ad set per day.
A lifetime budget is an amount you're willing to spend over the entire runtime of your campaign or ad set. You can set a lifetime budget for your overall campaign with campaign budget optimization, or for individual ad sets.
20$ is the minimum budget required to create a campaign.

Enter the Budget amount and click Next to move ahead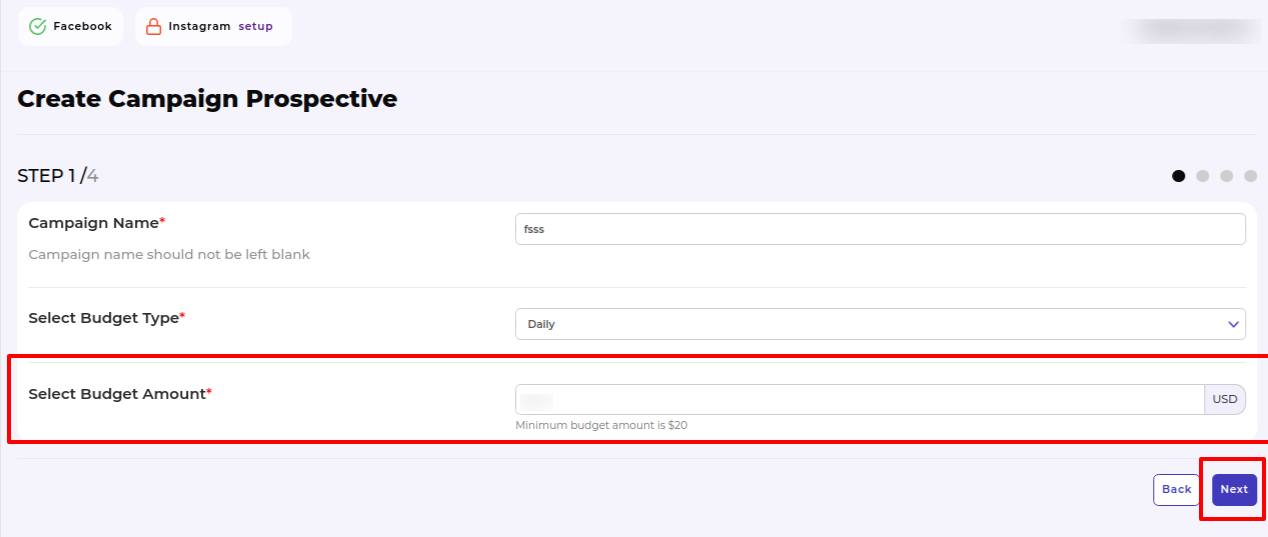 The next step is to Choose your Audience.
Select your Ad set name. This is the name you provide to your ad-set. Select the Target Location to target the audience on basis of the geographical sphere.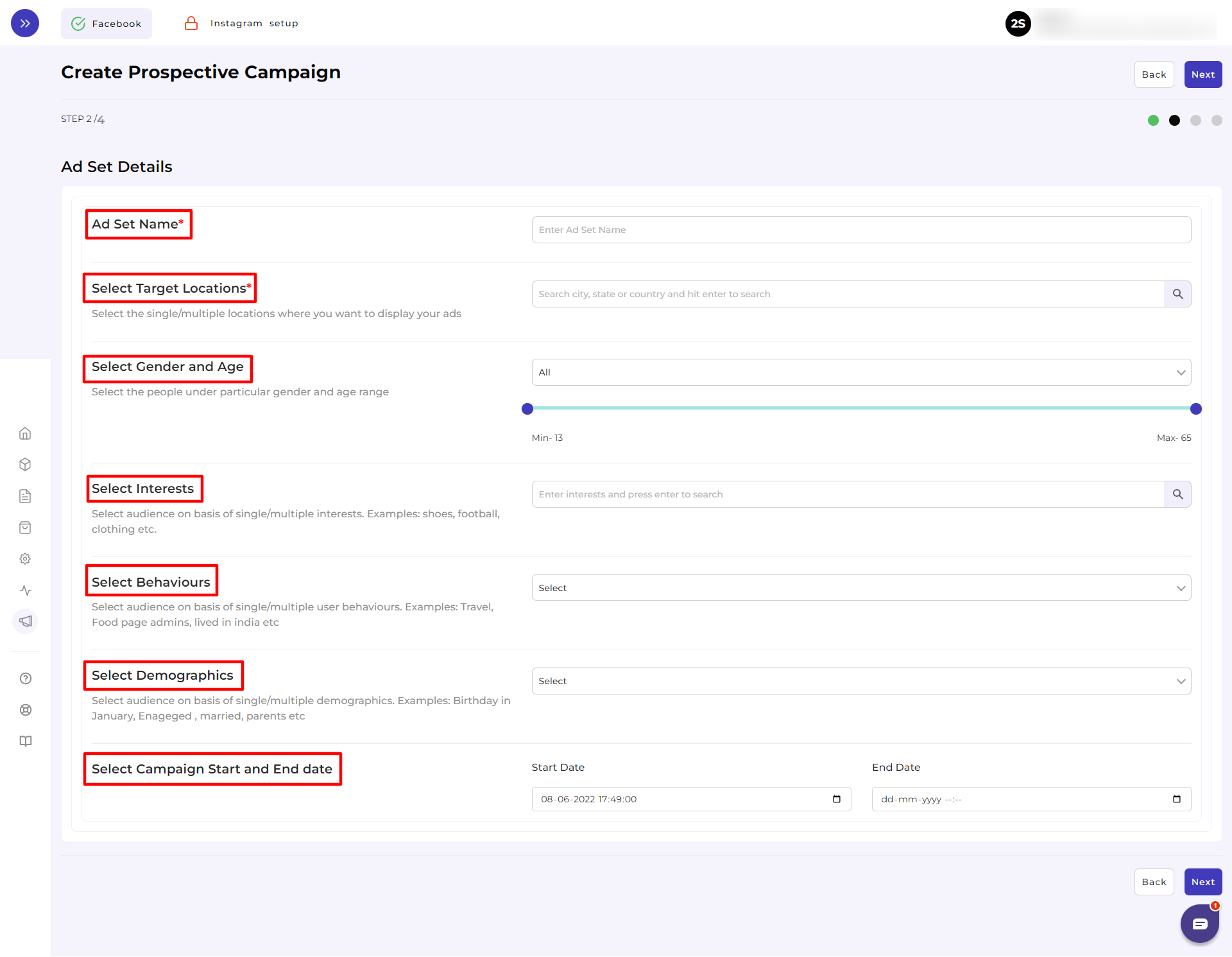 Next, select Interest, Behaviours, Live Events, and Campaign start and end date. You can target multiple audiences based on your interest, behavior, and live events.
Select Ad Level for your campaign. In this:
Select the Ad name.
Add Title, Headline, Description, Website URL on which you want to redirect your customers.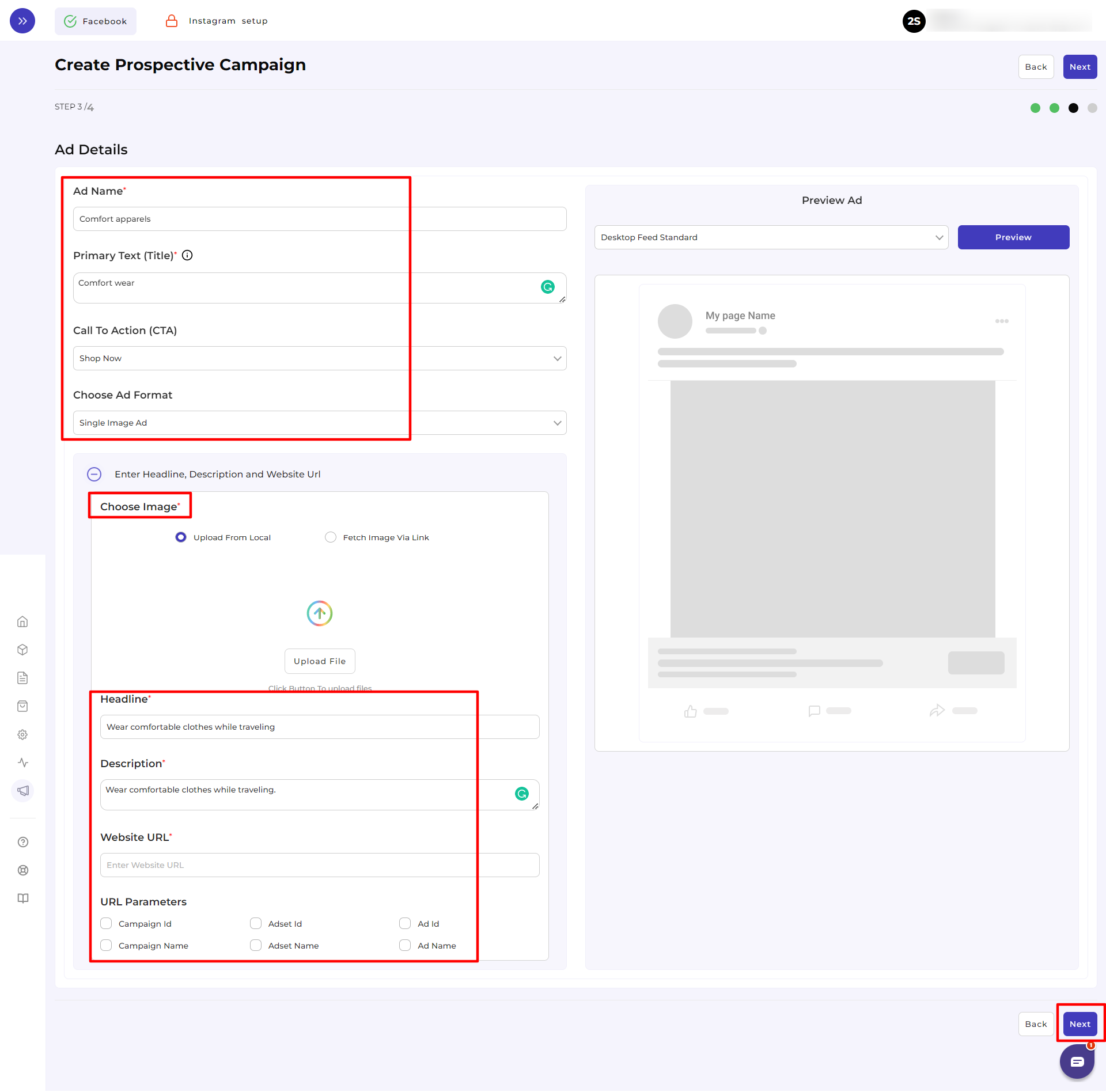 Add a Call To Action (CTA).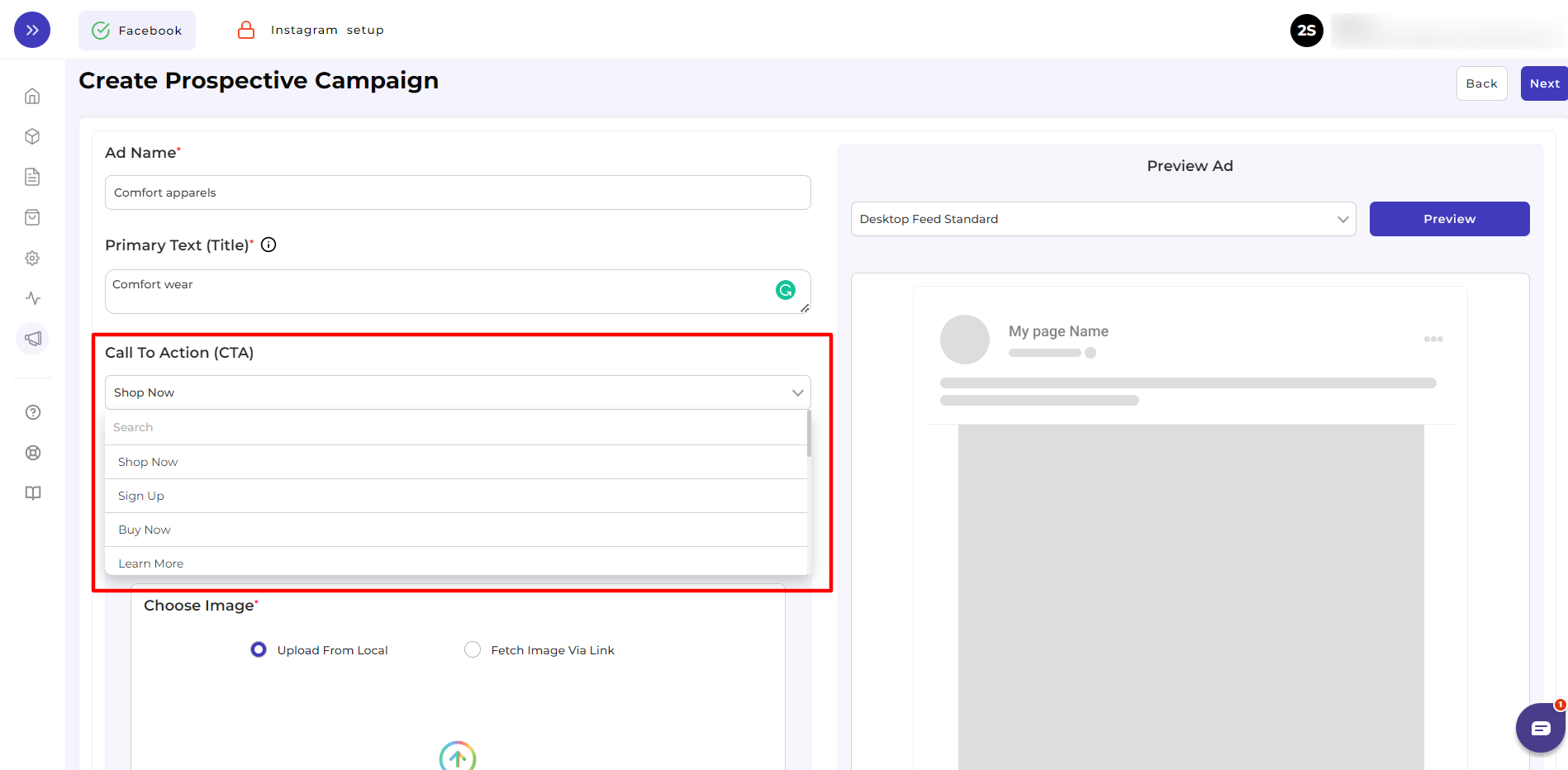 Next, choose an Ad format.

Single Image ad: Choose an image of your products that you want to be displayed in the ad.
Carousel ad: You can select upto 10 images.

The last step is to launch the ad campaign. Check all the details and then click on 'Submit for Approval.'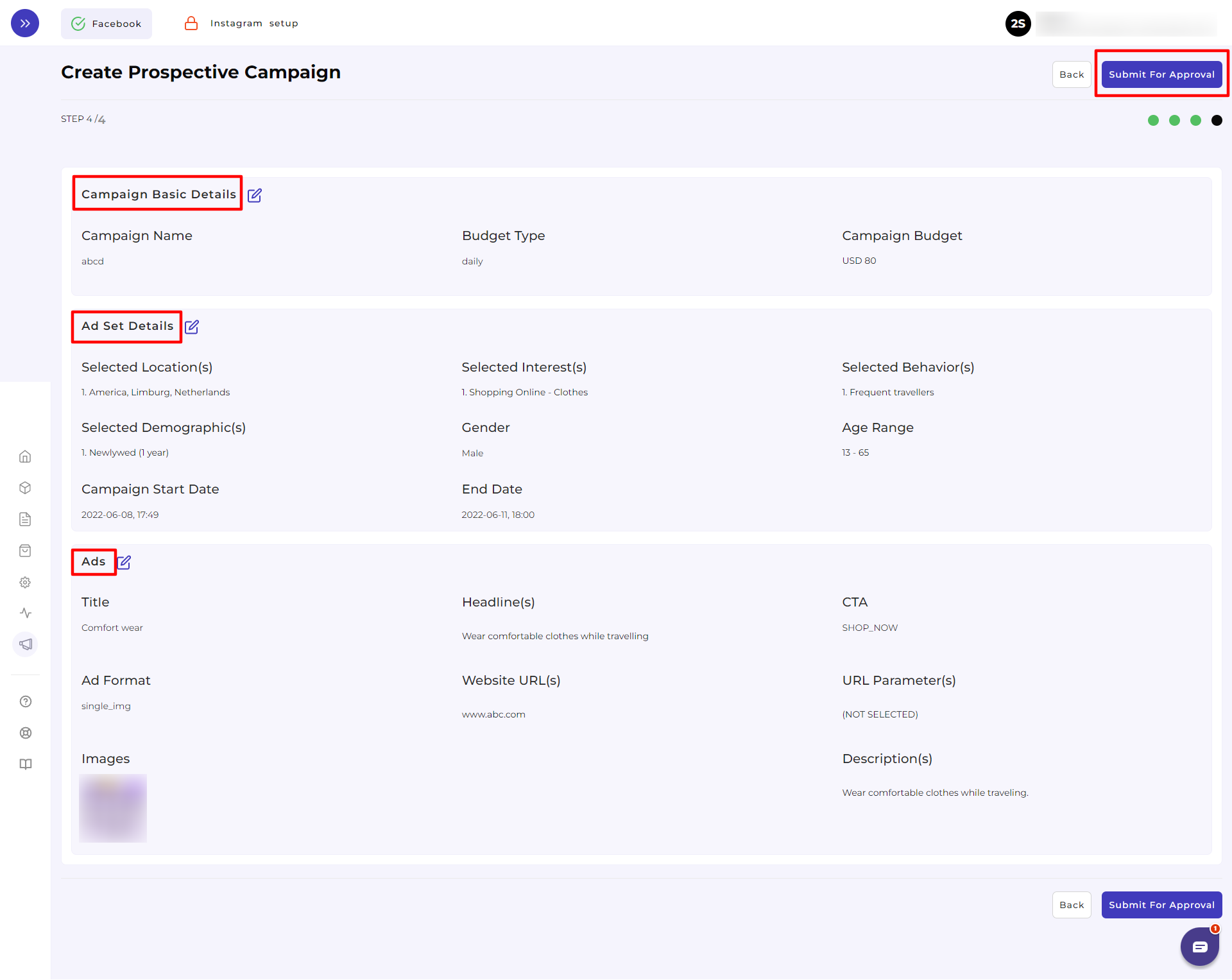 ×