Step 1: Connect the App with the Facebook Account
If you have an existing Facebook account, it will show up as you open the App.
Click the "Connect" button. The page will connect to your existing Facebook Account and redirect back to the App.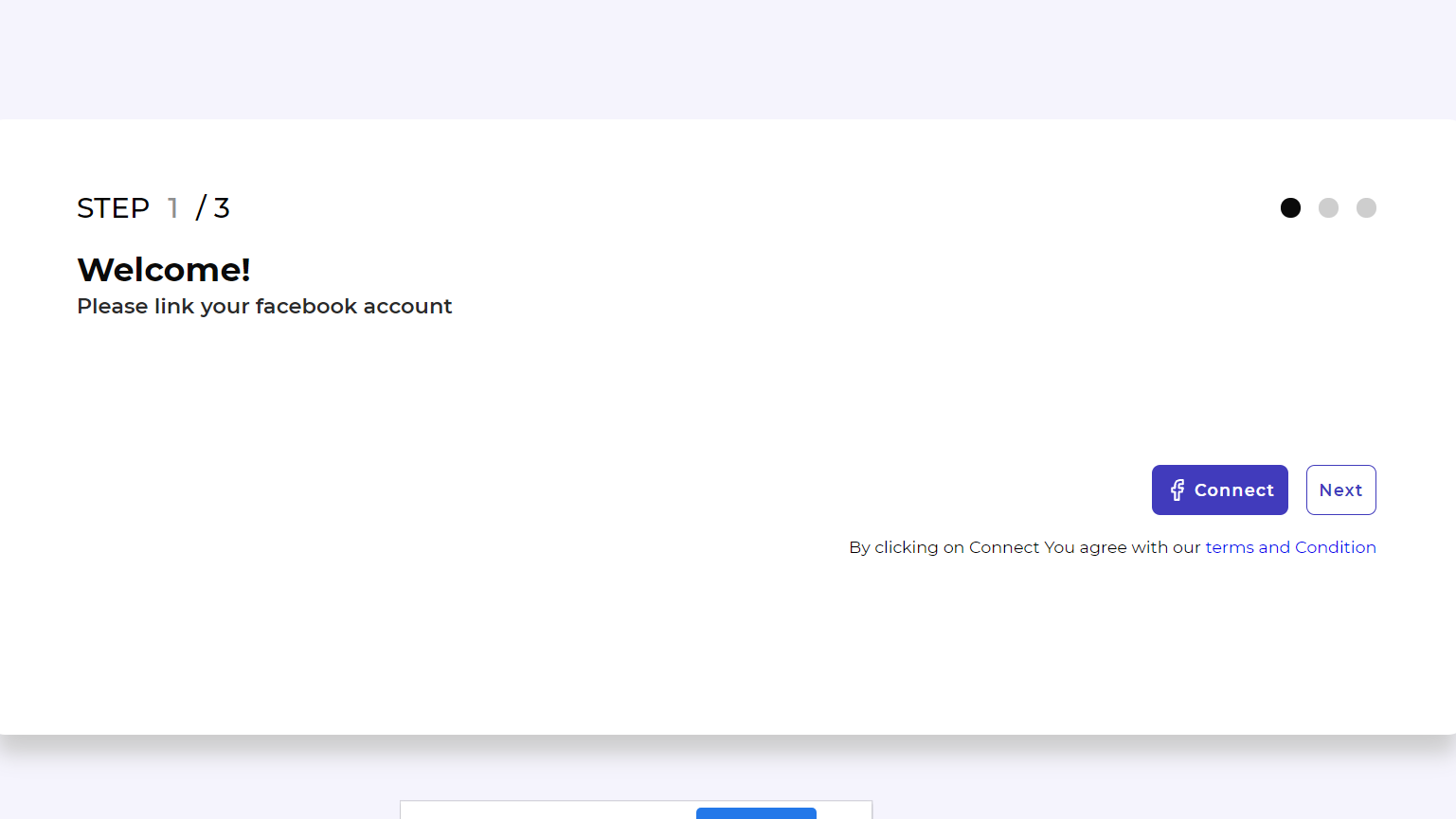 After clicking on the option of 'Connect', you will be redirected to Facebook Business Extension (FBE).
From there you can set up your Business Manager account, select your Facebook Page, select an Ad account, and Meta Pixel. You can also add your Instagram Business Profile.
Once you connect and provide the permissions to CedCommerce; you will be redirected to Facebook & Instagram Shopping app. From hereby, you can click on 'Next' to progress with the next step of Warehouse and Category Mapping.
×