Connect Facebook account with CedCommerce
After connecting your account with the app; click on 'Reconnect.' You will be redirected to Facebook where you will have to allow permission to CedCommerce to receive your name and profile information.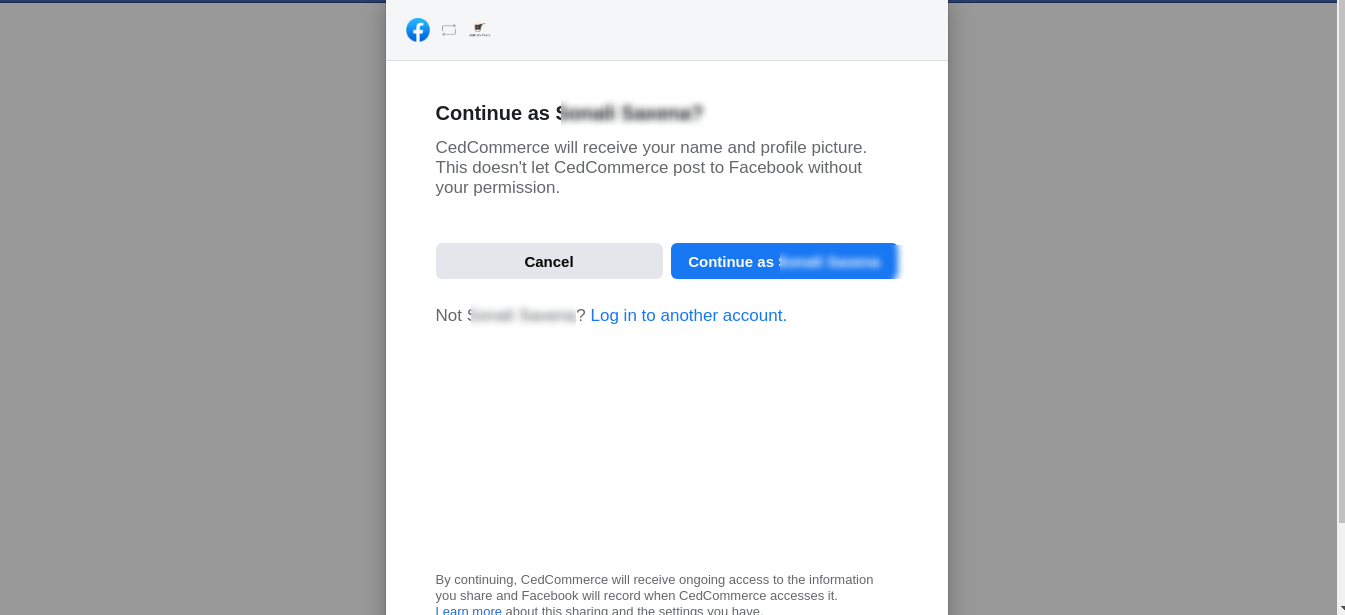 This step helps CedCommerce keep a note of your business activity.
If you have the same account displays like the one you have connected with the app. Click on 'Continue' to move forward.
×