Connect CedCommerce to Facebook
In this step, you can look after the benefits of connecting CedCommerce to Facebook. By connecting your Facebook account with the CedCommerce; you can:
Get more website purchases: Feature your products on Facebook and Instagram so that people can easily find your products from your profile or through Search and Explore.
Find new customers: Leverage Facebook and Instagram ads to get access to a wider set of audiences and increase your product visibility.
Get valuable insights: Use data from Facebook pixel to get to know how your customers are interacting with your products and measure the results from your end.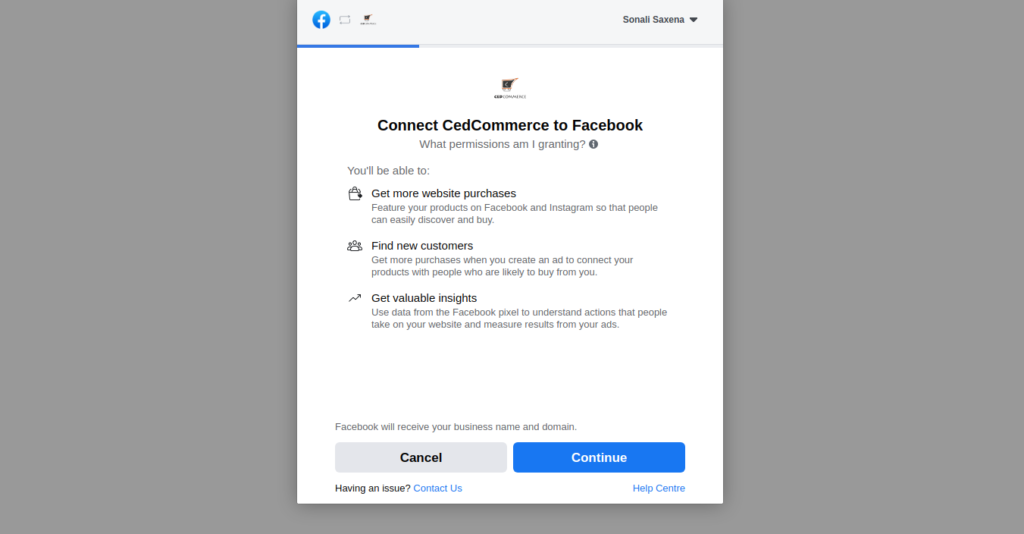 Click on the 'Continue' to move forward to the next step.
×