Connect Business Manager Account
After getting started with your Facebook account, the next window will showcase all the Business Manager accounts associated with your Facebook account.
'Select' the Business Manager account from which you want to create a Shop and then configure the Commerce Manager account on the same.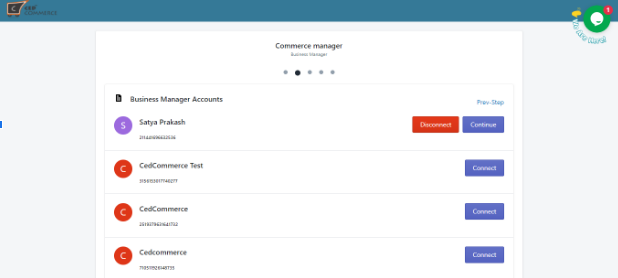 Click on 'continue' to select the Business Manager Account on which you would like to create a Facebook shop.
After selecting the Business Account, all the Facebook pages connected to your Facebook account will be displayed on the next screen.
×