Confirm Settings for CedCommerce
The next step after connecting CedCommerce to Facebook is to provide details for the Business Manager account, connect the Facebook page with CedCommerce, add an Ad Account, and connect Meta Pixel to the website. You can also add your Instagram business profile.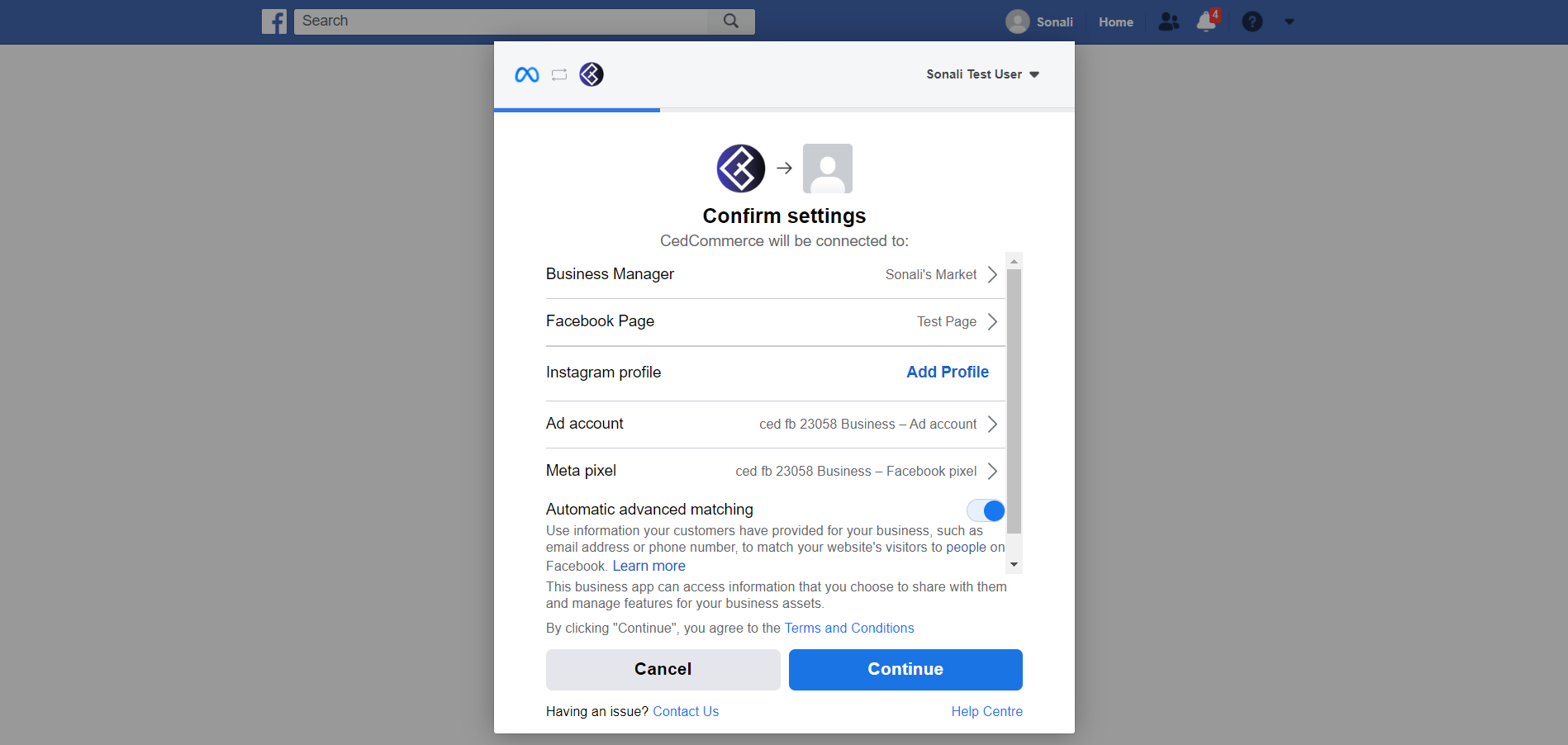 Through this step, you can provide all your business information, create your Facebook & Instagram Shops, run ads, and get insights into all your business activities.
Note: You need to provide the information for your Business Manager account, connect the right Facebook page to CedCommerce.
In this section:
×