Step 3: Warehouse Mapping and Category Mapping
Facebook Shops and Instagram Shopping default settings can be configured such that the app automatically maps your Shopify store products and warehouse location.
Category Mapping
Category Mapping allows you to select the product category in which you sell. It helps buyers to easily discover your product through different search filters.
From the dropdown menu select a suitable category for your product(s).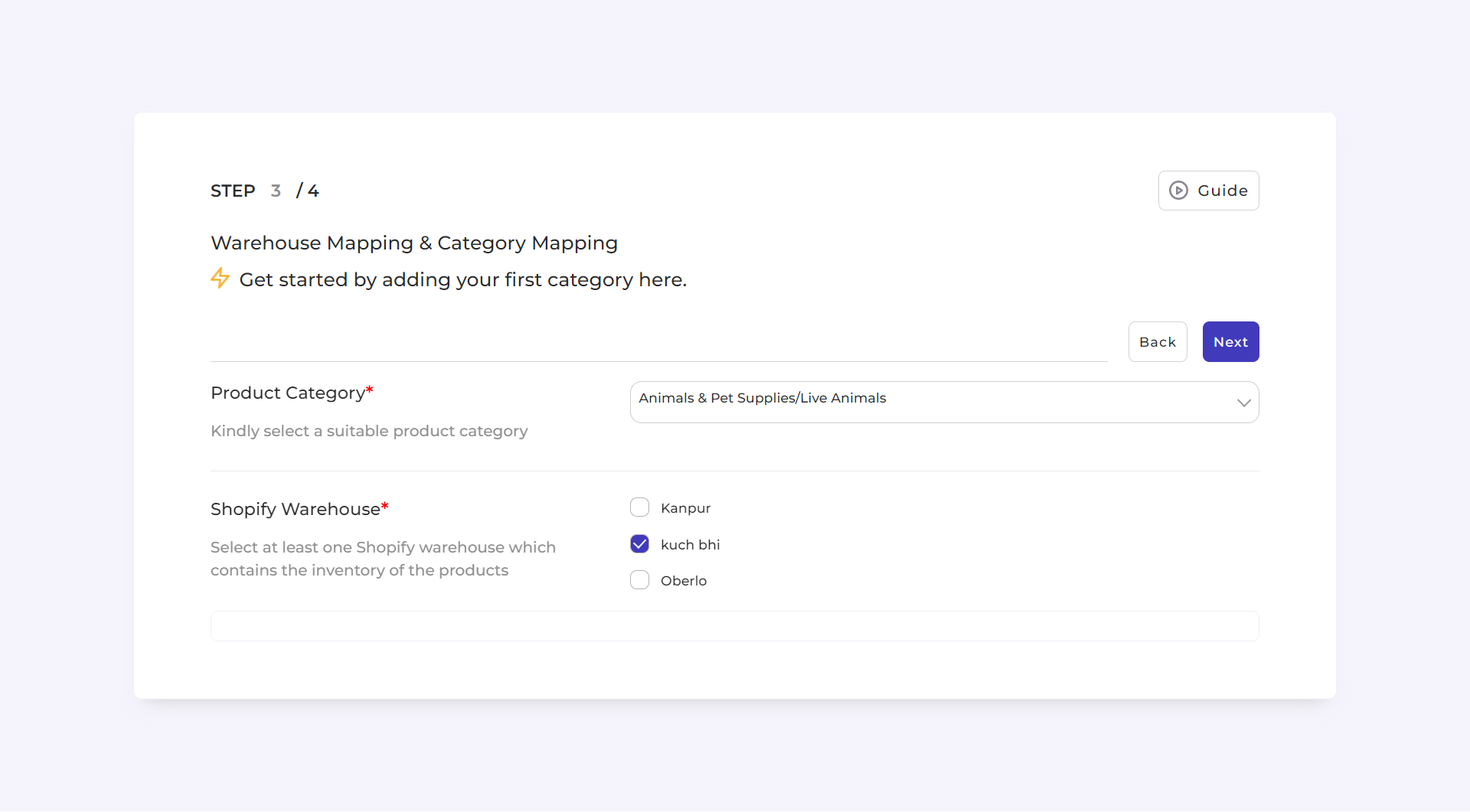 Warehouse Mapping
With warehouse mapping, you can map your Shopify products' locations and manage your inventory between Facebook and Shopify store.
Checkmark the location you wish to map to manage your inventory from it.
Note: Make sure that you have mapped the correct warehouse location for the Facebook Shops and Instagram Shopping, otherwise the uploaded inventories will defer and so orders will not be placed. If you miss-matched the location or changed the warehouse location, you will have to map the location again with the new one before proceeding.
×