Attribute Mapping
To make your products even more discoverable across Facebook commerce surfaces, the app now features a new update called the "Attribute Mapping". With the help of attribute mapping, you can enhance your catalog with more product information.
Enhanced catalogs make it easier for buyers to consider a broad range of items and find the exact product they want by enabling discovery through search, filters, and recommendations. By enhancing your catalog, you can also add attributes like age group, color, gender, brand, size material, and so on.
You can complete the attribute mapping of your product category either at the time of on-boarding or from the "Configuration" section.
Note: If you sell under two different product categories, you can complete the attribute mapping of one category right while on-boarding while the attribute mapping for another category can be done by creating a new profile and thereafter mapping the attributes for those products.
Under the "General Tab" of the Configuration section, locate the "Default Profile" section.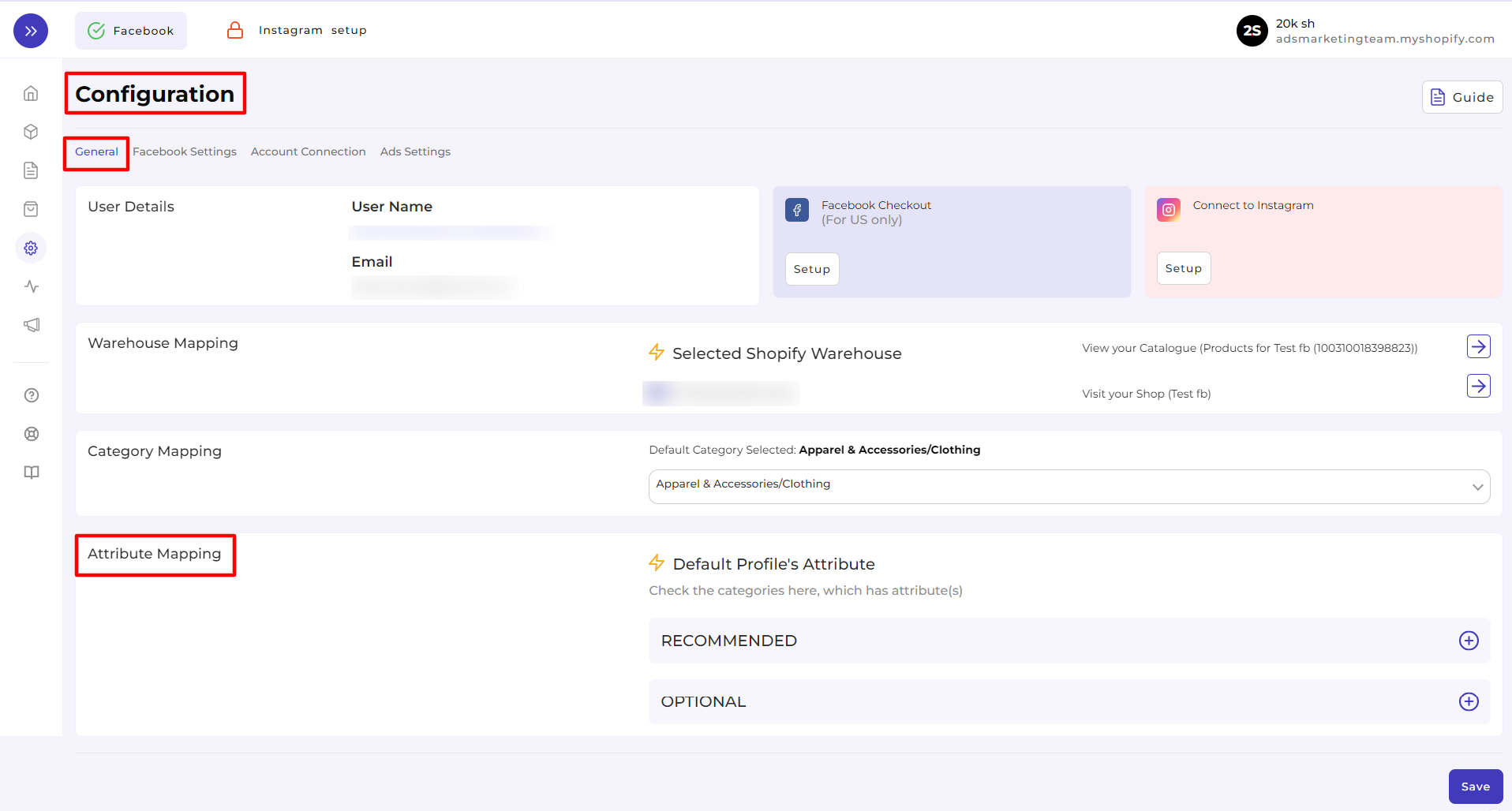 After clicking on it, a new window will appear. In this window, you can select your product category.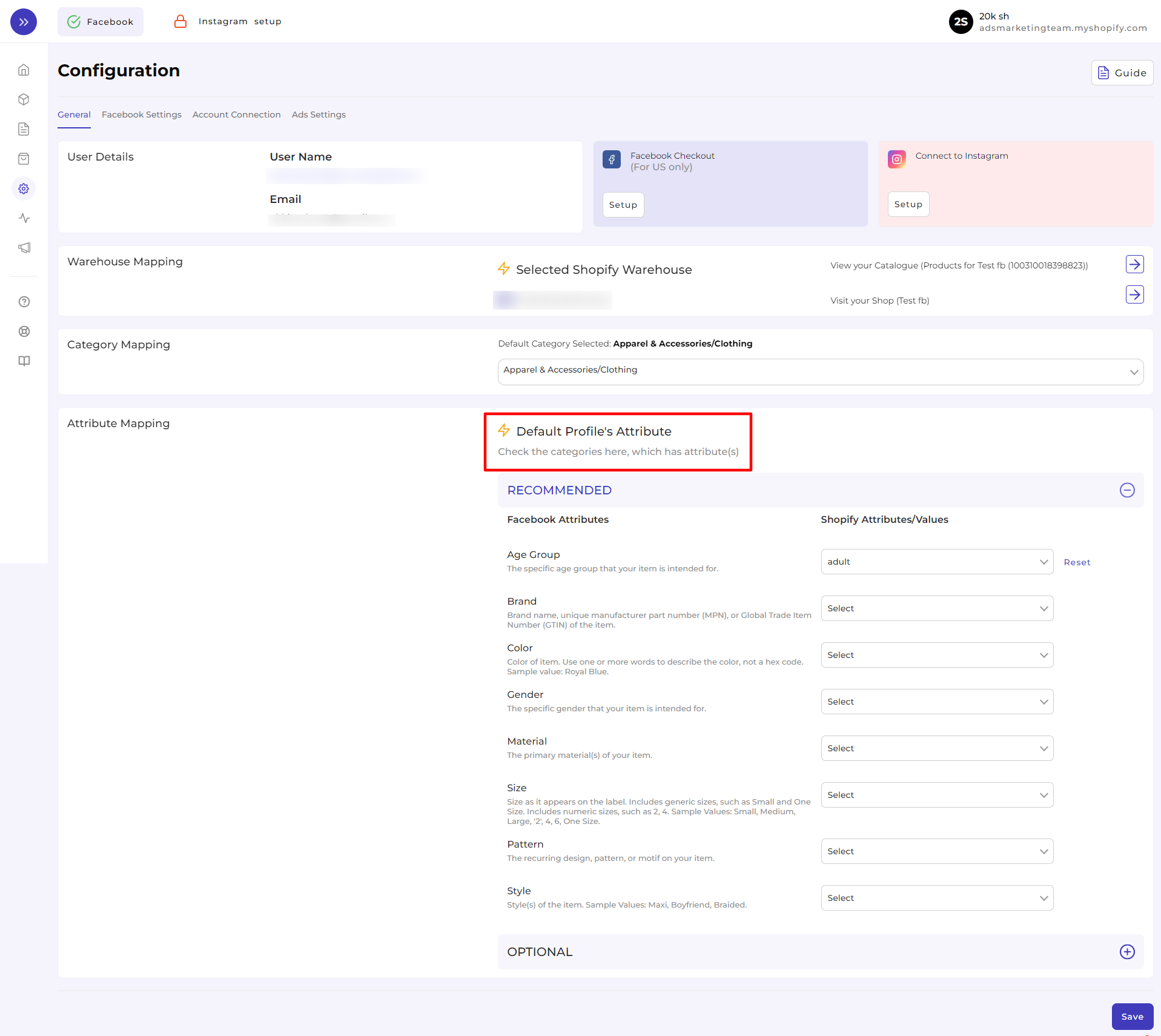 As soon as you click on the box, a drop-down will appear with all the available product categories. Select the required product category.
After selecting a product category, the next window will appear with different product attributes followed by the options in a drop-down list. Select all the applicable attributes.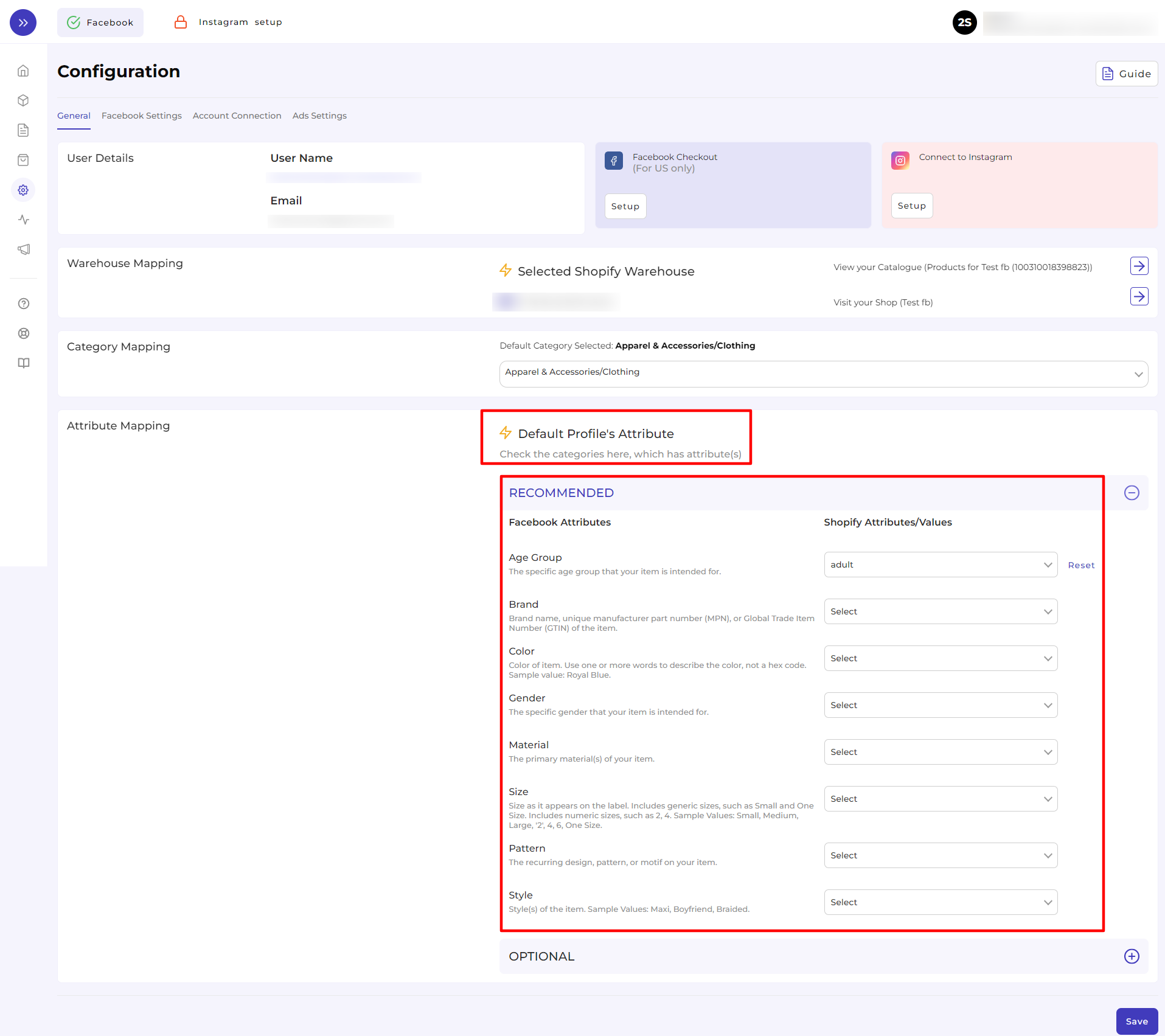 When you are done with selecting the attributes, click on the "Save" button.
Now that you have completed all the steps, your catalog is now enhanced with more accurate product information by which you can now provide expanded search options and allow buyers to sort or filter products according to their needs and requirements.
×