Step 4: Atrribute Mapping
With the Attribute Mapping, you can enhance your product catalog with additional product information like age, group, color, size, gender, etc., making it easier for the buyers to discover the product through search, filter, and recommendations.
Select the product attribute from the dropdown menu to enhance your catalog.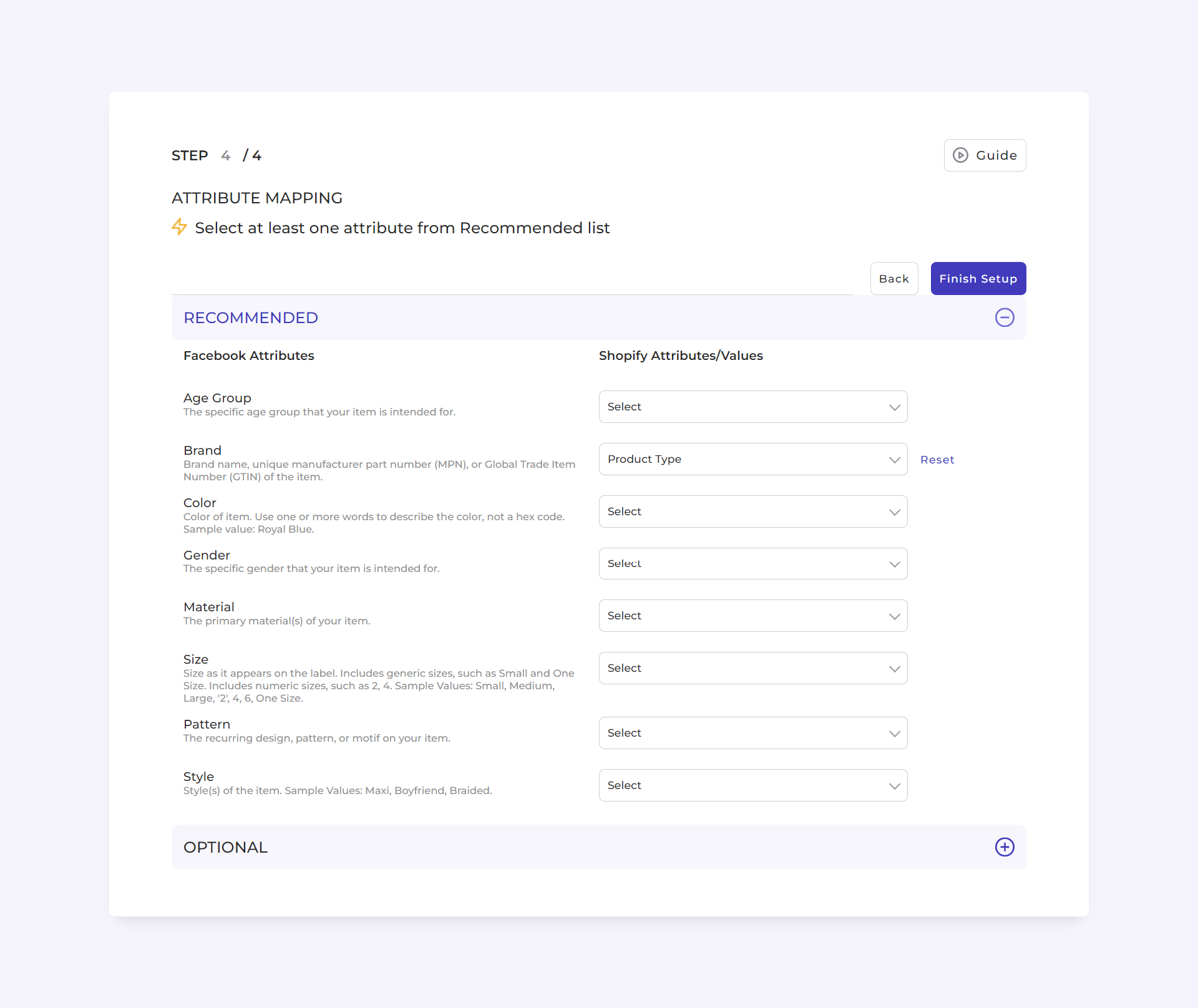 Note: You need to add a minimum of three product attributes.
×