Atrribute Mapping
As you complete the default mapping on the app, you can map extra attributes of your products and increase the discoverability of your products across Facebook networks.
Through 'Attribute mapping' you can now enhance your product catalog and with additional product information like age, group, color, size, gender, etc., making it easier for the shoppers to discover the product through search, filter, and recommendations.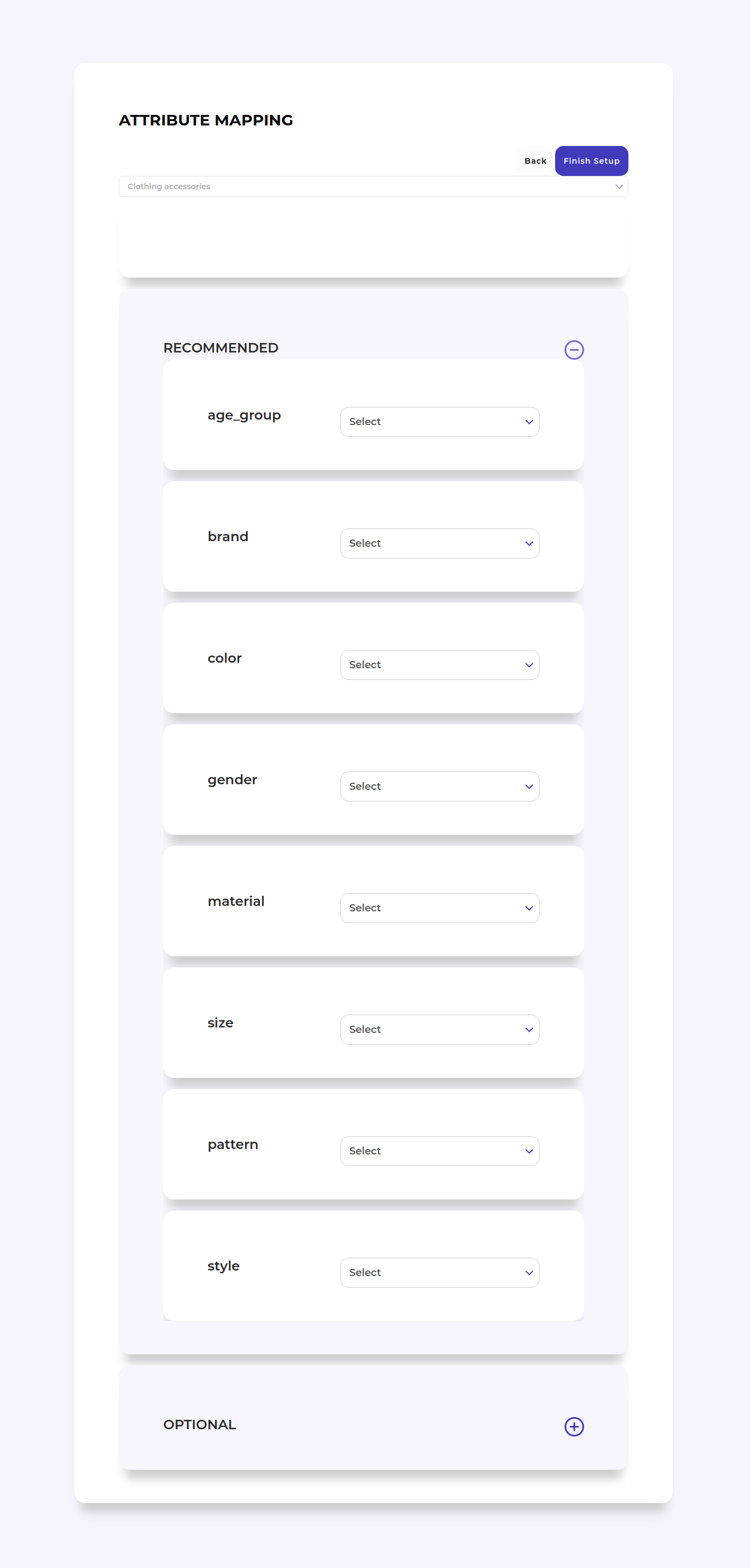 From this section, you can select your preferred product category and different product attributes and can save your profile.
Note: You need to add minimum of three product attributes
×