Ads
The Facebook ads offer eCommerce retailers extensive targeting options. Now, you can reach your potential customers not only through location, gender, and age but by interests, behaviors, life events, and much more. Also, you can promote your products and services by using Facebook advertising tools.
If you want to create more than one ad within your ad set, you can:
Open the Campaign tab of the app panel.
Go to the Ad set and select the Ad set ID.

A screen will appear where all your Facebook ads will be visible.
In order to create a new ad, click on the button 'Create Ad' present on the right side of the screen.

You will be redirected to Step-3 of the campaign setup where you can create your ad.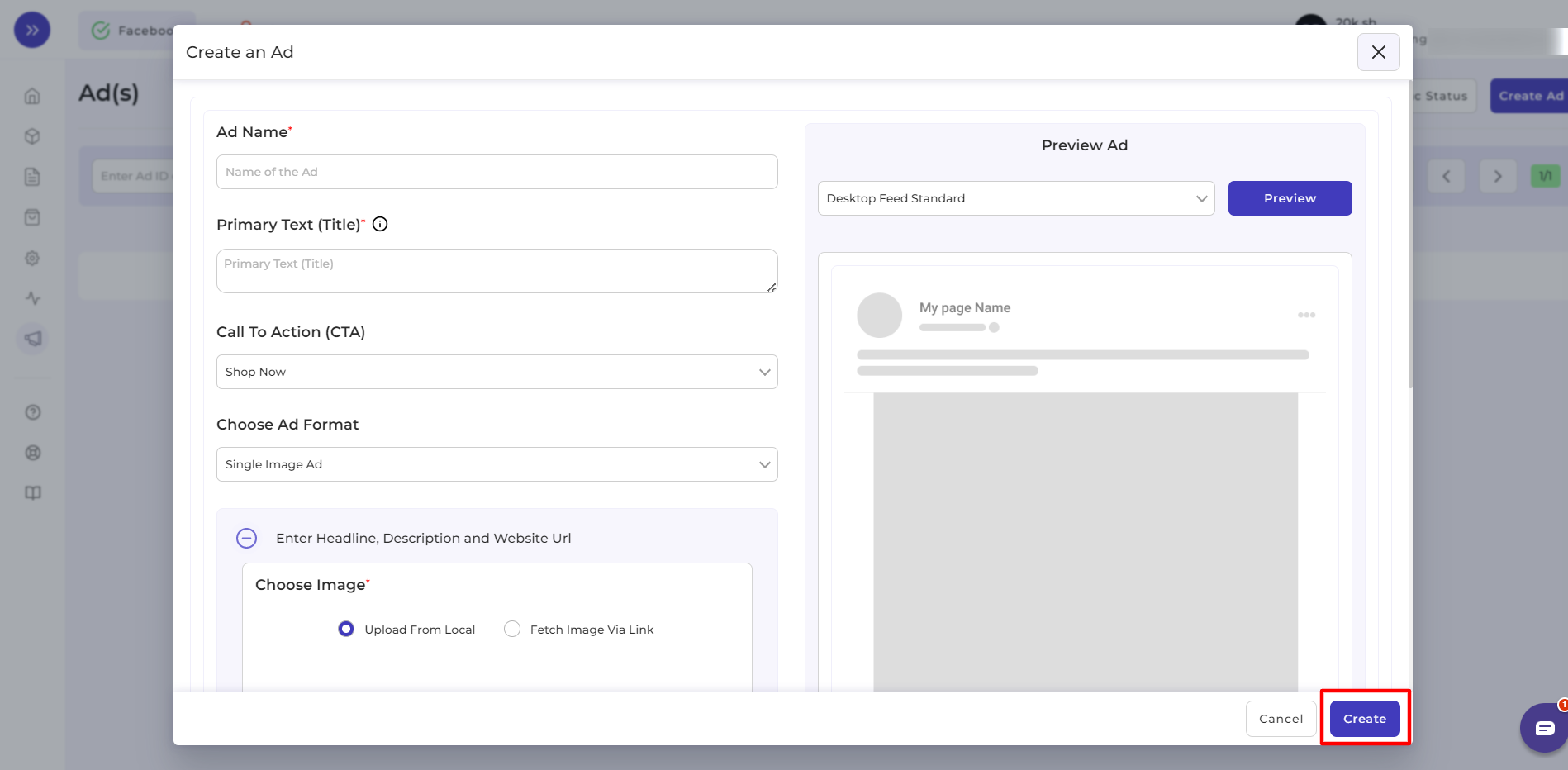 Once filled in the information, click on the Create button.
In this section
×