Activities Tab
This tab keeps the record of all your recent activities that took place on the App. The activity tab displays the details about product import and upload along with currently running processes.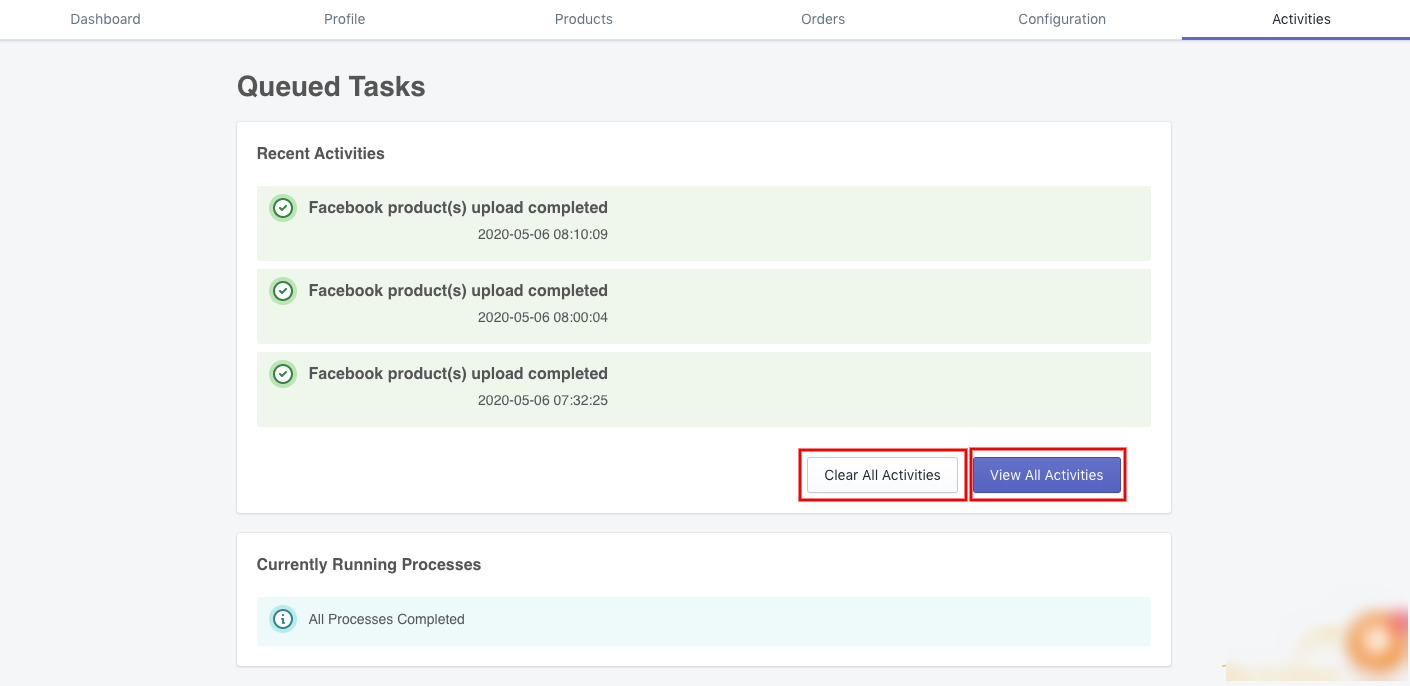 The panel is divided into two sections:
Queued Tasks: All the tasks that have been queued on the app.
Currently Running Process: All the tasks running in progress.
×